Soon, you will get Wi-Fi on domestic Indian flights
Soon, you will get Wi-Fi on domestic Indian flights
Written by
Shubham Sharma
Mar 02, 2020, 05:57 pm
3 min read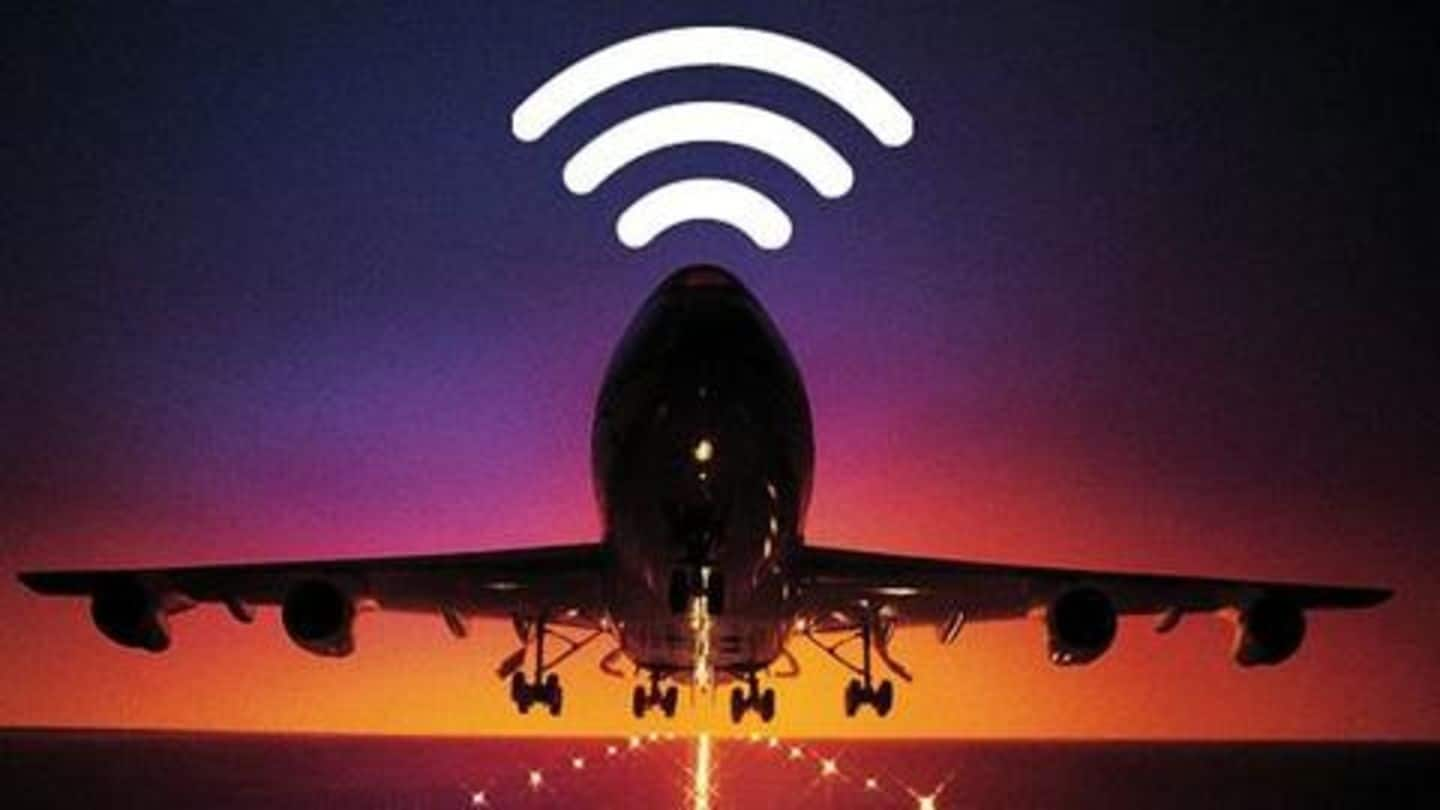 Finally, you will be able to use internet service on domestic Indian flights. The central government has issued a notification, giving all airlines operating in the Indian airspace the official go-ahead to let passengers use the Wi-Fi available on the plane. Until now, the service was only available on foreign (outside Indian airspace) and defense personnel flights. Here's all about it.
Wi-Fi access allowed but only on flight mode
According to the updated aircraft rules published by Civil Aviation Ministry, "the Pilot-in-Command may permit the access of Internet services by passengers on board an aircraft in flight, through Wi-Fi onboard." However, it should be noted that the access would only be given "when [a] laptop, smartphone, tablet, smartwatch, e-reader or a point of sale device is used in flight mode or airplane mode."
Here's what the notification added
The notification, first obtained by ET, further added that the rules are applicable only in cases where the "director-general shall certify the aircraft for [the] usage of internet in-flight through Wi-Fi onboard subject to procedures as specified in this behalf."
No rules regarding in-flight mobile communications
While the rules allow access to Wi-Fi available on the airplane, they do not mention anything about in-flight mobile communication. To recall, both in-flight Wi-Fi and mobile services were included in the set of recommendations that the Department of Telecommunications had given in 2018. Both services were also mentioned in the draft of the rules, which was published in August last year.
Mobile services should be accessed after landing, final rules say
For mobile communication, the rules remain changed, which means passengers will have to use cellular services only "after the aircraft has landed and cleared [the] active runway, except when the landing takes place in low visibility conditions as may be determined by the director-general."
In-flight Wi-Fi would boost revenue for airlines
Evidently, the facility of Wi-Fi would not just be convenient for passengers but also contribute to boosting revenue for several airlines. Even international airlines will benefit from the new rules, as they will no longer have to switch their onboard Wi-Fi off while passing through Indian airspace - a long-standing issue reported by international passengers.
No word on when exactly Wi-Fi will become available
As of now, there is no clarity on when exactly passengers will start getting access to free Wi-Fi on domestic flights. The rules are published but the planes would have to upgrade their aircraft with onboard Wi-Fi system. In fact, just recently, Vistara's CEO Leslie Thng had said that their new Boeing 787-9 aircraft would be the first plane in India to provide Wi-Fi.