Will ask Starlink to seek permits for India operations: DoT
Will ask Starlink to seek permits for India operations: DoT
Written by
Chandraveer Mathur
Apr 25, 2021, 01:53 am
3 min read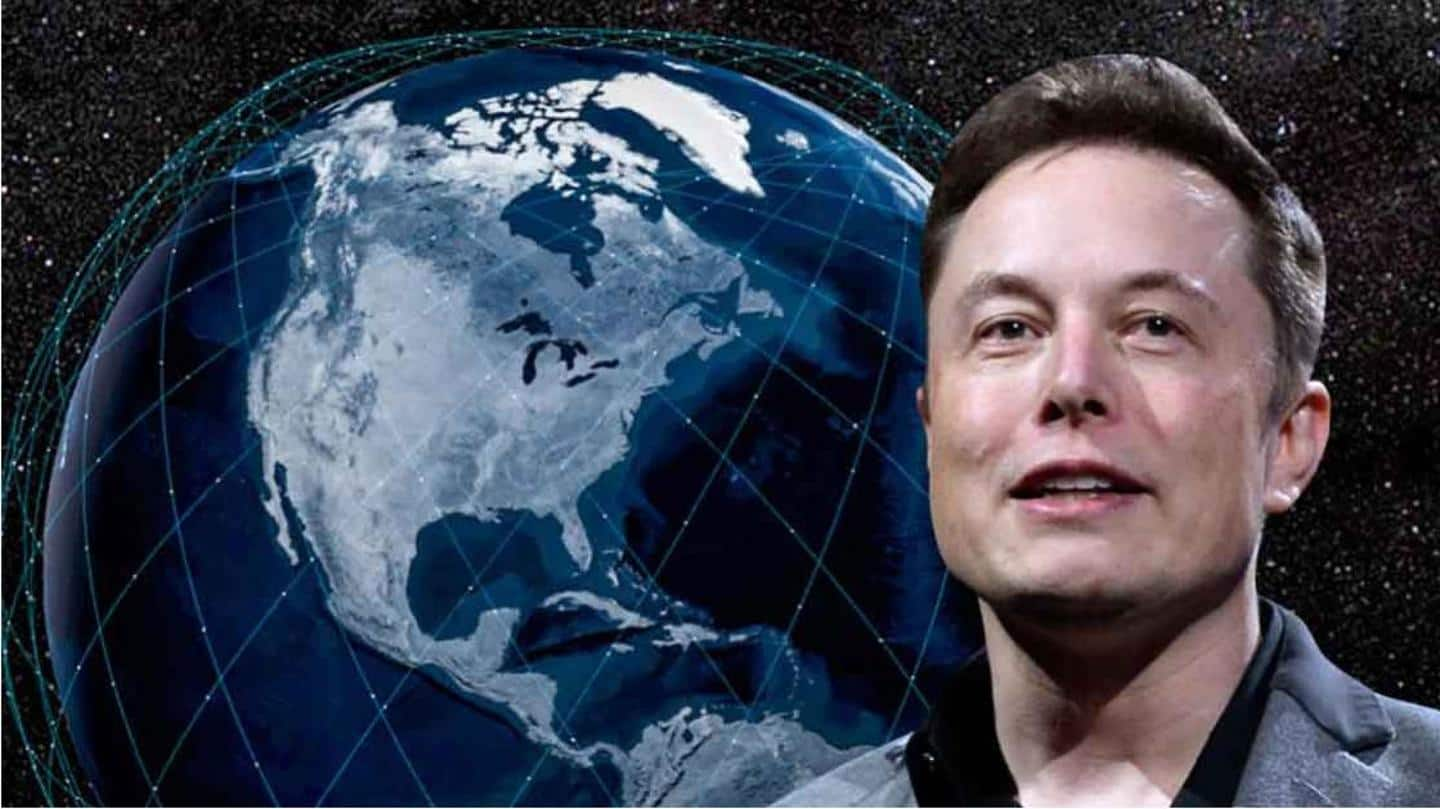 In a major development that ties Elon Musk and India together, the billionaire's satellite internet service called Starlink could be planning to begin its operations in India. Starlink will reportedly be approached by Indian authorities to seek permits so it can offer its service in the country. According to the company's website, SpaceX plans to offer satellite internet to Indian users sometime next year.
Starlink will deliver high-speed, low-latency internet to Earth's remotest regions
SpaceX's Starlink project has launched multiple satellites over the last few months. These satellites communicate with each other using laser links, forming an interconnected web in space. Think fiber-optic speeds, minus the fiber. The network promises to deliver high-speed low-latency internet connectivity to the remotest parts of Earth. Starlink internet is being offered to beta program participants around the world.
Meanwhile, The Economic Times reported that the Department of Telecommunications (DoT) would investigate if Starlink's beta program offering in India violated telecom regulations. DoT's move reportedly followed after opposition from the Broadband India Forum (BIF), whose patron members include Bharti Airtel co-owned satellite venture OneWeb, Amazon, Hughes India, Google, Microsoft, and Facebook. The forum alleged that SpaceX didn't have licensing and authorization in India.
Indian regulators will seek details to determine necessary licensing
The latest update indicates that the Indian regulators will ask SpaceX's Starlink to share details of its plans for operations in India to determine if it would require internet service provider (ISP) licensing and/or very small aperture terminal (VSAT) licensing, ET reported. A senior government official reportedly said that DoT doesn't object to Starlink's offering, but it must comply with Indian laws.
Department of Space would be consulted regarding foreign satellite usage
DoT is also likely to confer with the Department of Space (DoS) to ascertain whether SpaceX would need to apply to the Indian National Space Promotion and Authorization Centre (IN-SPACe) to obtain rights to use foreign satellite signals in India. IN-SPACe is a new central regulator within DoS that intends to attract private capital and create a level playing field in the space sector.
Starlink has begun accepting pre-orders for beta program in India
DoT will also seek clarity from SpaceX on the nature of its service, the spectrum bands, and the foreign satellite capacity it would use. Meanwhile, Starlink has begun accepting beta program pre-orders in India for a fully refundable deposit of $99. Although regulatory supervision isn't a bad thing, we believe it shouldn't impede what could become India's biggest internet connectivity leap since affordable 4G.