Tencent leads $15 million Series A funding in Doubtnut
Tencent leads $15 million Series A funding in Doubtnut
Edited by
Ratnakar Shukla
Feb 02, 2020, 12:25 am
2 min read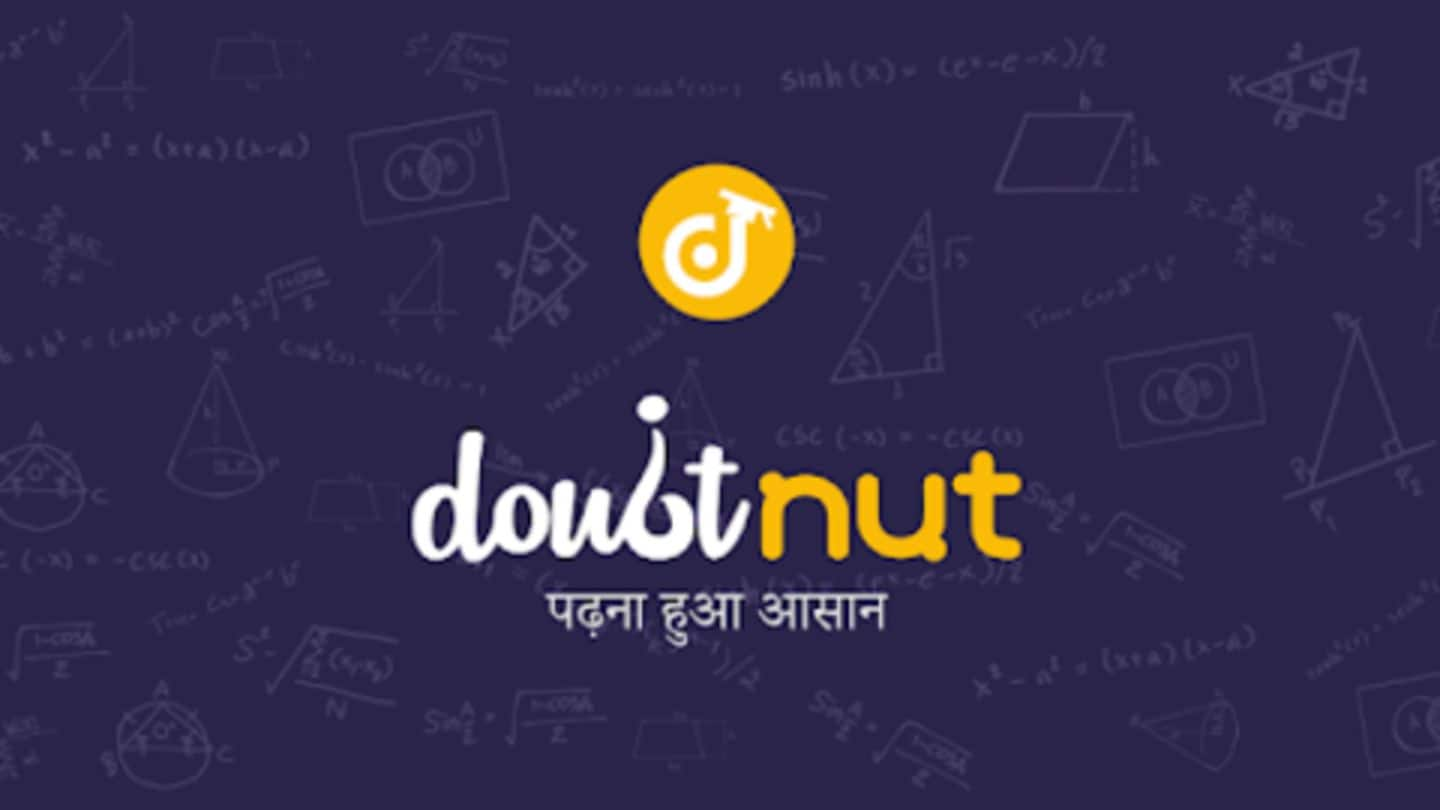 Gurugram-based Doubtnut, an ed-tech start-up which provides interactive video solutions to students' queries via its mobile application, website, YouTube and WhatsApp channels, has raised $15 million in a Series A round of funding led by Chinese conglomerate Tencent. The round also saw participation from the company's existing investors Sequoia Capital India, Omidyar Network India, AET Fund, and angel investor Ankit Nagori. Here's more.
First, a bit about Doubtnut and its e-learning platform
Founded in 2017 by IIT Delhi alumni Aditya Shankar and Tanushree Nagori, Doubtnut is an e-learning platform which primarily focuses on resolving the queries raised by the students. The start-up uses technologies like AI, machine learning, and image recognition to understand user's query. It then matches the problem with pre-recorded content in its database, and provides video-based solutions within 10 seconds.
Doubtnut has resolved over 250 million queries so far
Doubtnut claims to have resolved over 250 million doubts on various subjects including Physics, Chemistry, Maths, and Biology. The start-up had also launched a WhatsApp number last year through which students can raise their queries. Apart from that, it provides video-based solutions via its website, mobile application, and YouTube channel, which currently has over three lakh subscribers.
How Doubtnut will use the fresh funds?
Now, Doubtnut will use the fresh funds to expand its operations and enhance its marketing efforts to acquire more users. The company will also be deploying the capital in strengthening its technical infrastructure and hiring more people. The start-up, which is also a part of Sequoia India's Surge accelerator program, competes against the likes of BYJU's, Toppr, Gradeup, and upGrad in the ed-tech space.
Tencent will add immense value to our journey, says co-founder
"Tencent will add immense value to our journey,'' said Aditya Shankar, the co-founder of Doubtnut, while speaking about his latest fund-raise. He added, "Their experience of working with Yuanfudao in China will help our team get fresh and valuable perspective on distribution first edtech models."