Deutsche Bank reaches $7.2 billion settlement with US regulators
Deutsche Bank reaches $7.2 billion settlement with US regulators
Dec 23, 2016, 06:33 pm
2 min read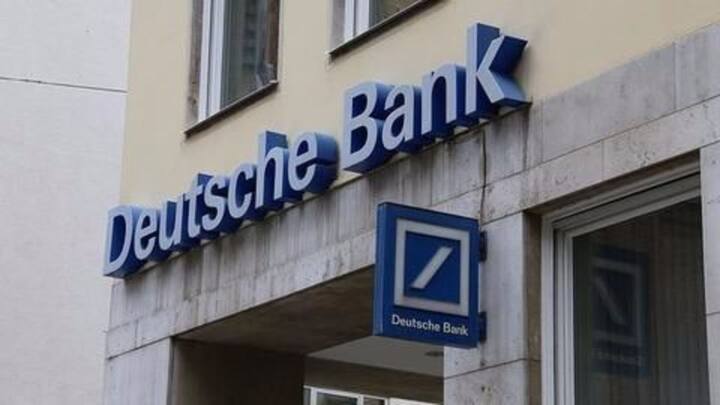 Deutsche Bank has reached a settlement of $7.2 billion with the Department of Justice in the US (DoJ) over an investigation into the mortgage-backed securities. The agreed sum is far lower than the $14 billion the US had asked the bank to pay in September. The German bank will pay a civil penalty of $3.1 billion and provide $4.1 billion in compensation to customers.
Mortgage-related securities scandal and 2008 financial crisis
Mortgage-backed securities scandal dates back to 2005, when banks gave mortgages to unqualified borrowers, repackaged those loans as safe investments and sold the risk on to investors. The sale of residential mortgage-related securities played a major role in the 2008 financial crisis. Several US banks were investigated including the likes of JP Morgan, Morgan Stanley, Goldman Sachs; they have all been punished.
Penalties on US banks for mortgage-related securities fraud
In 2013, JP Morgan Chase was ordered a fine of $13 billion and in 2014, Bank of America paid $16.7 billion. Citigroup was given $12 billion penalty which has been reduced to $7 billion. In Jan 2016, Goldman Sachs settled for $5.1 billion.
Credit Suisse agrees to a $5.28 billion settlement
Swiss bank Credit Suisse has also agreed to pay $5.28 billion to settle its dispute with US authorities over similar mortgage-backed securities lawsuit. It will pay $2.48 billion as fine to settle the claims and would pay $2.8 billion over 5 years as consumer compensation. These are the first settlements in a string of mortgage-related lawsuits by the DoJ for European banks.
DoJ sues Barclays for mortgage securities fraud
The US DoJ sued British bank Barclays for alleged mortgage securities fraud, after the two sides failed to reach a settlement. The lawsuit is a rare for big banks which generally settle with the government rather than risk long-drawn litigation, and a possible trial. According to the complaint, Barclays allegedly sold $31 billion in securities and more than half of the underlying loans defaulted.
More European banks under investigation
More European banks are also under investigation over their role in mortgage-backed securities business including HSBC, UBS Group, and Royal Bank of Scotland. US banks with ongoing investigations include Wells Fargo and Moody's Corp.