Geneva Motor Show canceled over coronavirus concerns
Geneva Motor Show canceled over coronavirus concerns
Written by
Shubham Sharma
Feb 28, 2020, 11:51 pm
3 min read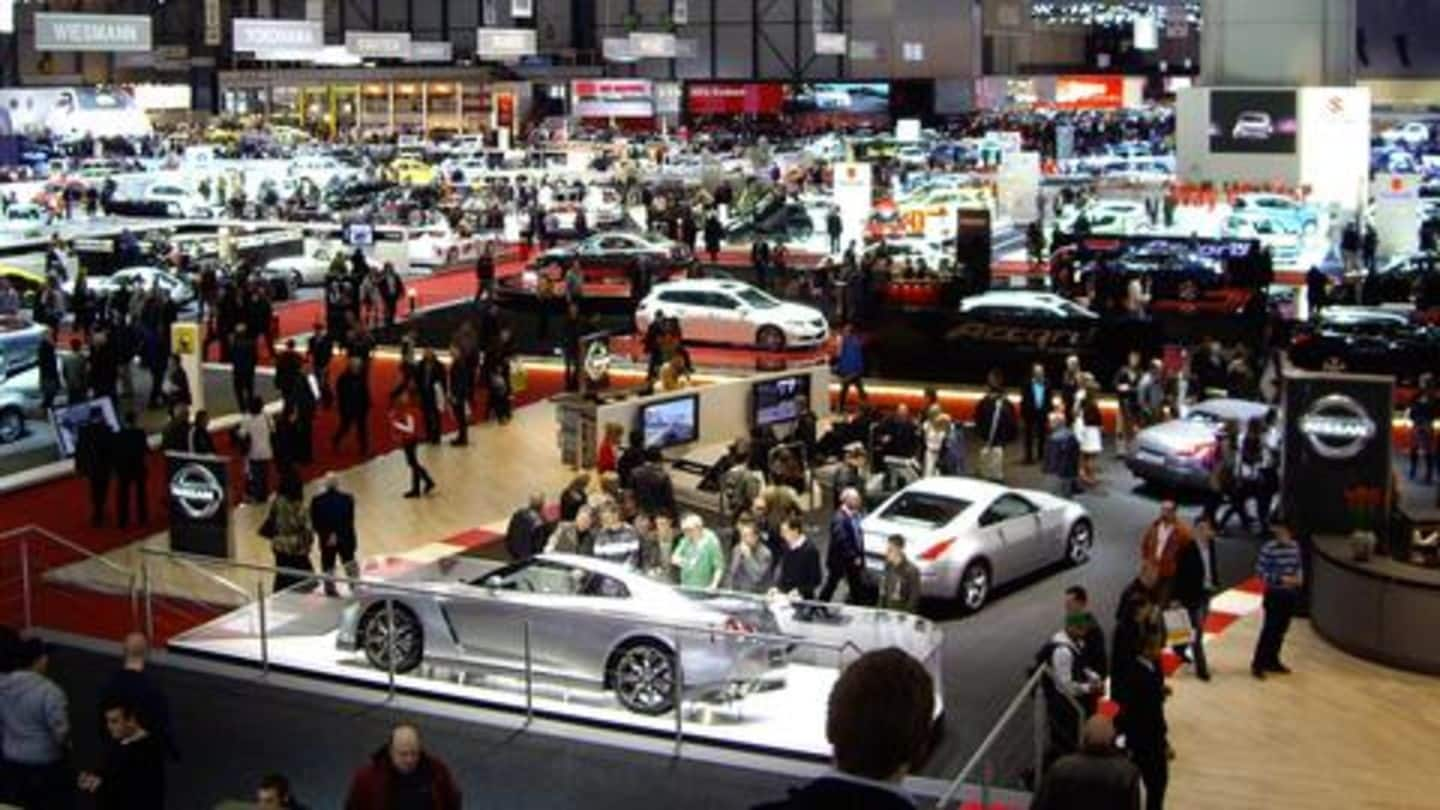 After Mobile World Congress and Facebook's F8, the 2020 Geneva Motor Show has also been canceled. The event was scheduled to take place between March 5 and March 15, but the Swiss government has imposed a ban on public gatherings of more than 1,000 people due to concerns over the deadly outbreak of coronavirus. Here's all you need to know about it.
Ban in effect at least until March 15
According to the government's order, the ban will go into effect immediately and will continue at least until March 15, effectively canceling out the whole event. In fact, BBC reports that the Geneva International Motor Show (GIMS) has already started notifying the automakers, which were set to put their vehicles on display, about the cancellation due to the viral outbreak.
Case of major loss, motor show chairman noted
"We regret this situation, but the health of all participants is our and our exhibitors' top priority," GIMS chairman Maurice Turrettini said after announcing the decision to cancel the show. He noted that this "a case of force majeure and a tremendous loss for the manufacturers who have invested massively in their presence in Geneva" while hoping that they would understand the urgent action.
This marks a major blow for the auto industry
The cancellation of the motor show marks a major blow to the auto industry and the Swiss government. GIMS attracts a number of automakers as well as hundreds of thousands of attendees who collectively spend millions of dollars contributing to the Swiss economy. Automakers particularly pump a lot of money into the show to set up launches for future-ready vehicles, hypercars, and concepts.
Now, some automakers will hold digital press conferences
Hours after the cancellation, at least two automakers, BMW and Mercedes-Benz, confirmed that they will hold their launches online. BMW will hold a digital press conference to unveil its i4 concept sedan while Mercedes-Benz E-Class would also be showcased in a similar fashion. Pininfarina, on the other hand, would just release the information about its upcoming vehicle online.
Purchased tickets will be refunded, GIMS promoter says
"The financial consequences for all those involved in the event are significant and will need to be assessed over the coming weeks," GIMS promoter Palexpo said in a statement but clarified that "one thing is certain: tickets already purchased for the event will be refunded."
The cancellation of GIMS marks the latest blow of COVID-19 outbreak around the world. Prior to this, the deadly virus, which has already claimed nearly 2,900 lives, led to the cancellation of Mobile World Congress, Facebook's F8 conference as well as Formula One and Formula E races in China. Many big conglomerates have also shuttered their factories, stores, and offices due to the virus.