In 2-years, Google fired 48 employees over sexual harassment charges
In 2-years, Google fired 48 employees over sexual harassment charges
Oct 26, 2018, 12:00 pm
2 min read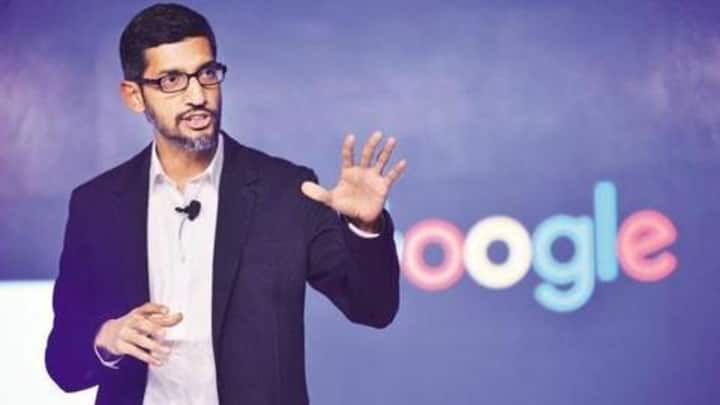 Google's CEO Sundar Pichai, in an email to company employees on Thursday, said the tech giant has fired 48 employees in the last two years, over sexual harassment charges. The fired employees included 13 senior executives. Pichai stressed that making the US-based tech-giant inclusive for all was a priority. The email was co-signed by Eileen Naughton, Google's Vice President of People Operations. Here's more.
According to NYT, Google protected sexual predators in last decade
The email sent to employees was in response to an NYT story which claimed that in the last decade, the company protected a handful of employees accused of sexual misconduct, including Android creator Andy Rubin. Citing two unnamed Google executives, Times reported Larry Page asked for Rubin's resignation after a woman complained about him. She mentioned an unpleasant encounter in a hotel in 2013.
Adding to woes, it was reported Google gave massive payouts
Further, the story added Google gave massive payouts to the employees. However, Pichai in the email denied it. "Today's story in the New York Times was difficult to read. We are dead serious about making sure we provide a safe and inclusive workplace," the email read. Separately, Rubin's representative said he left Google to launch venture capital firm and technology incubator Playground.
Google urges employees to report inappropriate behavior
In the email, Pichai and Naughton urged employees to use tools for reporting sexual harassment. "In 2015, we launched Respect@ and our annual Internal Investigations Report to provide transparency about these types of investigations at Google," the email added. They also said since reporting such crimes is traumatic, confidential channels have been provided. "Share any inappropriate behavior you experience or see," the email urged.
Google wants employees to feel safe at work
"In the last two years, 48 people have been terminated for sexual harassment, including 13 who were senior managers and above. None of these individuals received an exit package. We are committed to ensuring that Google is a workplace where you can feel safe," the email read.
You can read the email here