HDFC and Max to merge their life insurance businesses
HDFC and Max to merge their life insurance businesses
Written by
Vaneet Randhawa
Aug 10, 2016, 08:31 am
2 min read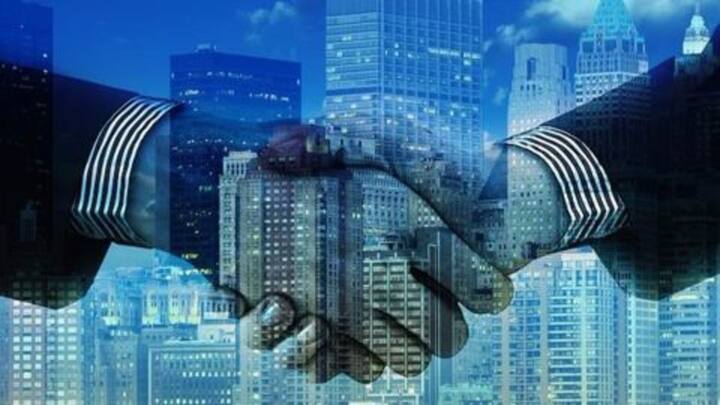 HDFC and Max Group announced the merger deal of their life insurance businesses. The merger will create India's largest listed life insurance company in about 12-15 months with an estimated market value of Rs.67,000 crore. As per the accepted valuation and exchange ratio, "the relative valuation of HDFC Life and Max Life would be 69 per cent and 31 per cent, respectively".
HDFC Life and Max Life: Company overview
HDFC Life (valuation Rs.24,000 crores) was a joint venture between Standard Life, a financial services provider in the UK and HDFC. HDFC held a "61.63% stake in HDFC Life and Standard Life 35%." Max Life Insurance (valuation Rs.16,000 crores) was a joint venture between "Max Financial Services (68.01% holding) and Mitsui Sumitomo Insurance, which holds a 25% stake in the insurer."
The gargantuan nature of the deal
The deal "will create a Rs.25,000 crore entity, with an asset base of over Rs.1 lakh crore, and valued at Rs.67,000 crore."
How will Max be affected?
Max Life will now be absorbed by Max Financial Service- it's parent company. Max Life shareholders will get 1 share of Max Financial for almost 5 of their shares. Max Financial shareholders will get 2.33 shares of HDFC Life for every share. The holder of residual business, Max Financial will get absorbed by Max India.
Max to take home Rs.850 crore non-compete fee
The Max Group will take home from this deal "Rs.850 crore non-compete fee for not entering the life insurance business for the next four years."
How will HDFC be affected?
The consolidated HDFC Life entity will operate 10.8% (6.5% now and Max life with 4.3%) of the market. Post-merger, HDFC Life will mature into a publicly traded firm with Standard Life and HDFC Ltd as its promoters. In the merged business, HDFC will hold a "42.5 percent stake, Standard Life 24 per cent, the Max Group 6.6 percent, Mitsui Sumitomo 7.8 percent and Axis Bank 1.2 per cent."