Here's how to apply for a Reliance Jio Fiber connection
Here's how to apply for a Reliance Jio Fiber connection
Sep 08, 2019, 05:34 pm
2 min read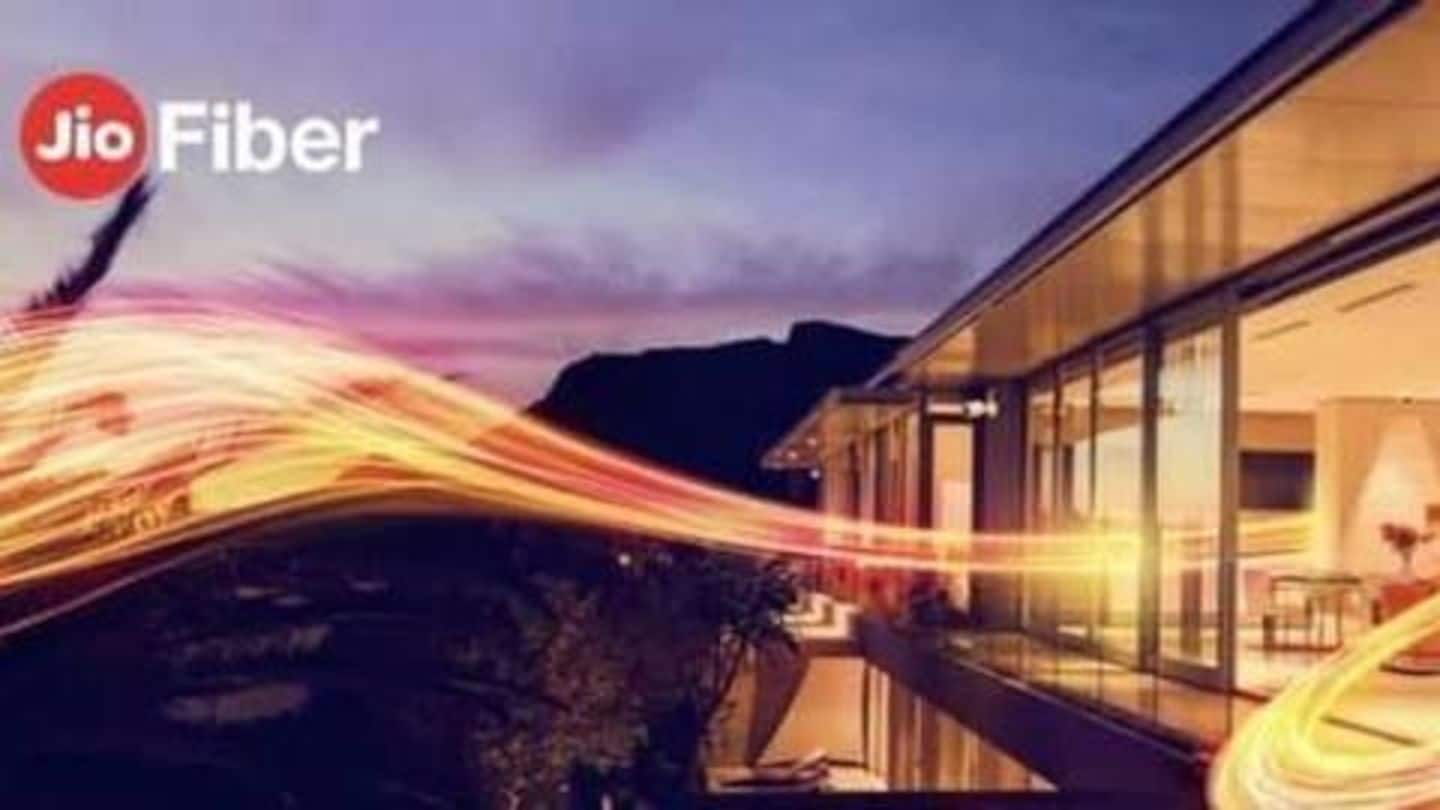 Reliance's much-awaited broadband service, Jio Fiber, has been commercially launched in India. The FTTH service comes with plans starting at just Rs. 699 and promises to offer upto 1Gbps speed along with a host of other services like free voice calling, gaming, and entertainment. So, if you are looking to get a Reliance Jio Fiber connection, here's how you can get started.
Reliance Jio aiming to reach 3.5 crore homes and businesses
The registrations for Jio Fiber (earlier known as Jio GigaFiber) started in August last year and the company has already received 1.5 crore requests. Notably, as part of the initial roll-out, Reliance Jio is planning to go big with an aim to reach as many as 2 crore residences and 1.5 crore businesses across 1,600 towns in the county.
Here's how to register for Jio Fiber
Now, in order to apply for a connection, head to the Jio Fiber webpage and click on the "Get Started" button under "Get a new JioFiber connection". You'll be asked to enter your home/business address and other credentials including phone number. You will have to send the OTP, and upon confirmation, your request will be completed. You will receive an SMS for the same.
Not everyone who registers will get a Jio Fiber connection
Please note that not everyone who registers for Jio Fiber will get a connection. According to the company, the roll-out will happen in a phased manner and the availability will depend on the demand from a particular region.
Meanwhile, here's recalling the benefits of Jio Fiber
Jio Fiber's base plan, offering 100Mbps speed, costs Rs. 699/month while the top-end plan, with 1Gbps speed and 5,000GB data, is priced at Rs. 8,499/month. Depending on the plans, you also get free voice calls, video calling, gaming, and services like Jio First-Day-First-Show and Jio VR. Customers opting for annual plans will also get an HD TV and 4K set-top box for free.