India needs Rs. 43 lakh crore to meet infrastructural growth
India needs Rs. 43 lakh crore to meet infrastructural growth
Apr 04, 2017, 06:00 am
3 min read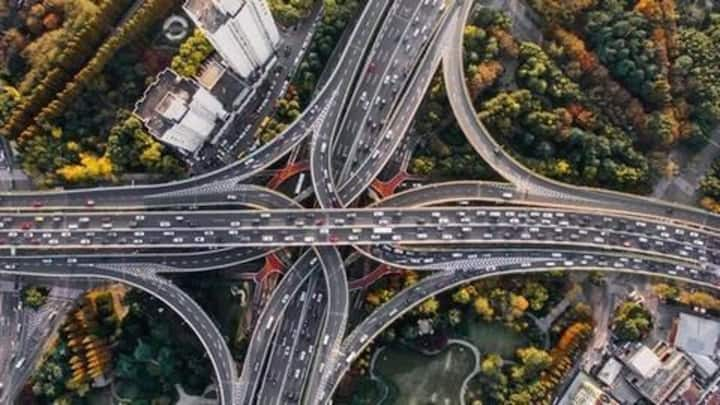 Finance minister Arun Jaitley said that in the next five years, India would need an investment of Rs. 43 lakh crore to meet its infrastructural-needs. 70% of this yet unmet investment will be directed to stabilize power, roads and urban infrastructure sectors. India would need a sound infrastructural backbone if it plans to maintain a proper growth trajectory. Let's understand this space in detail.
NITI Aayog eyes 10 big infra projects for quick completion
NITI Aayog authorities said that they would zero down on "ten big infrastructure projects" across sectors that can be developed through the public private partnership mode. It aims to give "developmental-support" for a timely completion of projects. The government has allocated a massive amount of Rs. 3.95 lakh crore for infrastructure development in the Union Budget and Jaitley said this was to propel growth.
150 Infra projects are running behind schedule
As many as 1,186 such projects were under the scrutiny of the Ministry of Statistics and Programme Implementation at the end of December 2016. Among these, around 94 infra projects worth Rs. 150 crore or more have been now identified to have been lagging behind schedule, according to the concerned minister V Sadananda Gowda .
Infrastructure project hiccups and fix applied to overcome them
There are several Factors hindering infra projects. Delay in land acquisition, clearances, rehabilitation and resettlement, local body permissions and contractual issues are among major reasons behind the delay and cost override. The concerned ministry said that steps like rigorous project appraisal, forming standing committees, automated monitoring system, fixation of duties and project coordination between states and centre are at place to expedite these projects
A BRICS push is needed to sustain growth
While speaking at the second annual meeting of the BRICS New Development Bank. Jaitley mentioned that India has proposed projects worth about $2 billion from New Development Bank. This funding if acquired would be diverted into projects earmarked for smart cities, renewable energy, urban transport, including Metro Railways, clean coal technology, solid waste management and urban water supply.
Asia needs $26 trillion, India's rating remains negative
Asian Development Bank said that developing countries would need investments in tune of $26 trillion until 2030 to sustain growth. Experts also opined that countries need to double up their expenditure on infrastructure which is around $881 billion per year now. Fitch India Ratings and Research agency in its projections has sustained its negative outlook towards India's infrastructure sector for FY-18
Banker to five emerging national economies
New Development Bank was set up in 2015 by the BRICS nations - Brazil, Russia, India, China and South Africa and aims to mobilize resources for infrastructure and sustainable development projects in BRICS and other emerging economies, as well as in developing countries.