Infosys promoters offer shares worth Rs. 2,038 crore for buyback
Infosys promoters offer shares worth Rs. 2,038 crore for buyback
Written by
Anish Chakraborty
Sep 04, 2017, 02:25 am
2 min read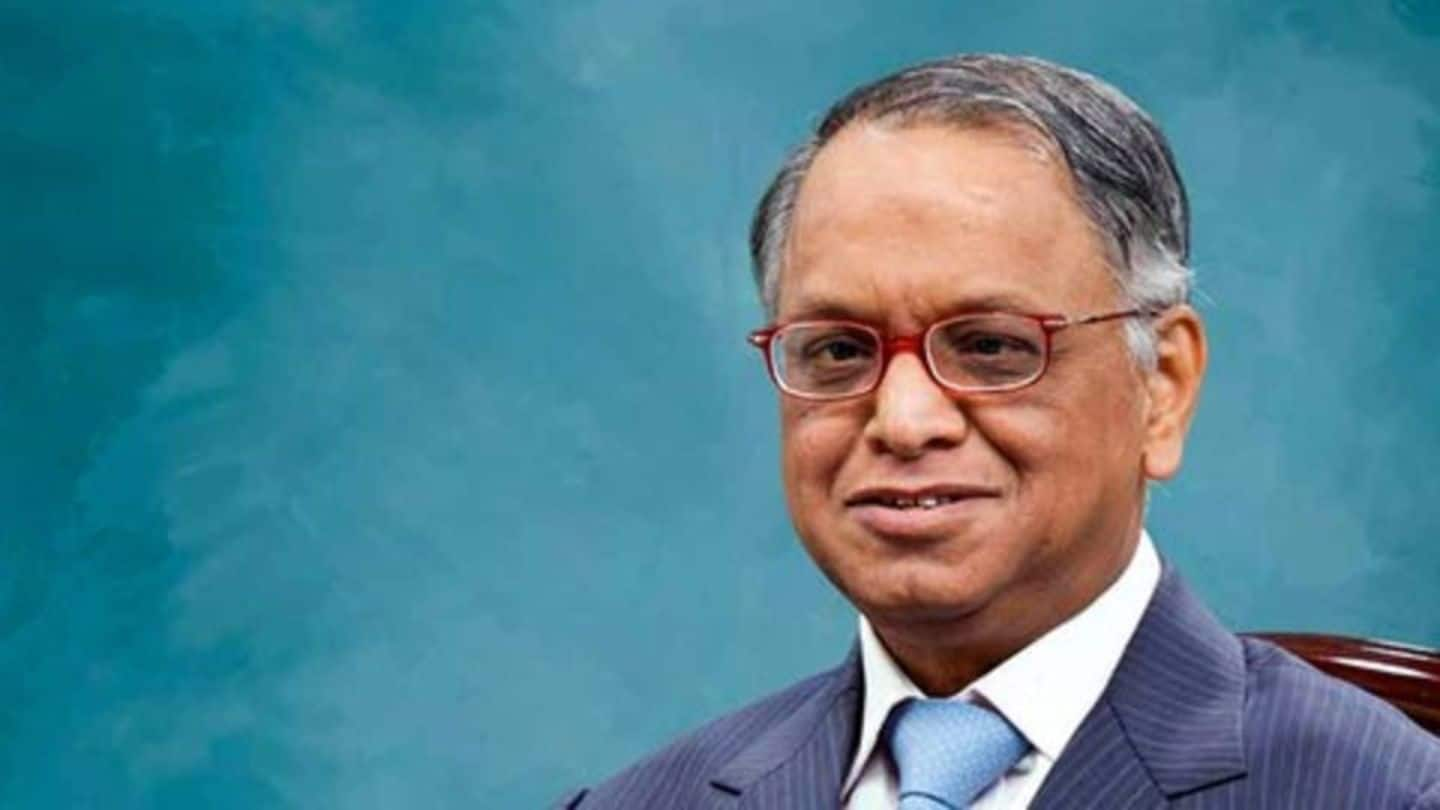 Infosys promoters, including the co-founder duo N.R. Narayana Murthy and Nandan Nilekani, have offered to put up as many as 1.77 crore shares for sale in the proposed Rs. 13,000 crore buyback offer of the firm. The promoter group of Infosys consists mainly of its founders and their families and this offering will rake up to Rs. 2,038 crore. Here's more.
Taking part in the company's first buyback plan in its over three-decade history will be extremely beneficial for the promoters group, as the buyback price of Rs. 1,150 per share would translate their 1.77 crore shares into a whopping Rs. 2,038.94 crore. As of June 2017, the founders and their families own 29.28 crore shares or 12.75% of Infosys.
Two things are worthy of notice here. First, this buyback offer of up to 11.3 crore shares comes at a cost that's almost 25% premium over Infosys' Friday closing price of Rs. 920.10 a share. Second, the two key players, who've managed to find their way back into the firm, along with their families, have offered the most number of shares in this buyback.
Nilekani and his family are putting up 58 lakh shares for sale. Along with his wife and two children, Akshata and Rohan, Murthy is offering 54 lakh shares. S Gopalakrishnan, another promoter, and his family have offered 22 lakh shares and K Dinesh is offering 29 lakh shares. SD Shibulal's wife and son have offered to sell over 14 lakh shares.
Sikka exercised Rs. 6.5 crore stock options
Vishal Sikka, who joined Infosys in August 2014 as the first non-founder CEO, was granted 232,329 Restricted Stock Unit (RSUs) at Rs. 5 a unit during his tenure. The company's disclosures to shareholders showed that he had exercised 70,772 RSUs between June 22 and August 21. Last of the three exercises happened three days after he declared his resignation as CEO on August 18.
As per Infosys share value on September 1, the value of these exercised RSUs stands at Rs. 6.51 crore. Sikka had exercised 10,824 shares in total in the second year of his tenure, according to company's disclosures. These RSUs were exercised in accordance with the 2015 Stock Incentive Compensation Plan and the shares were transferred from the Infosys Employee Benefit Trust.