Amazon boss Jeff Bezos made $13 billion within minutes
Amazon boss Jeff Bezos made $13 billion within minutes
Written by
Shubham Sharma
Feb 01, 2020, 12:50 am
2 min read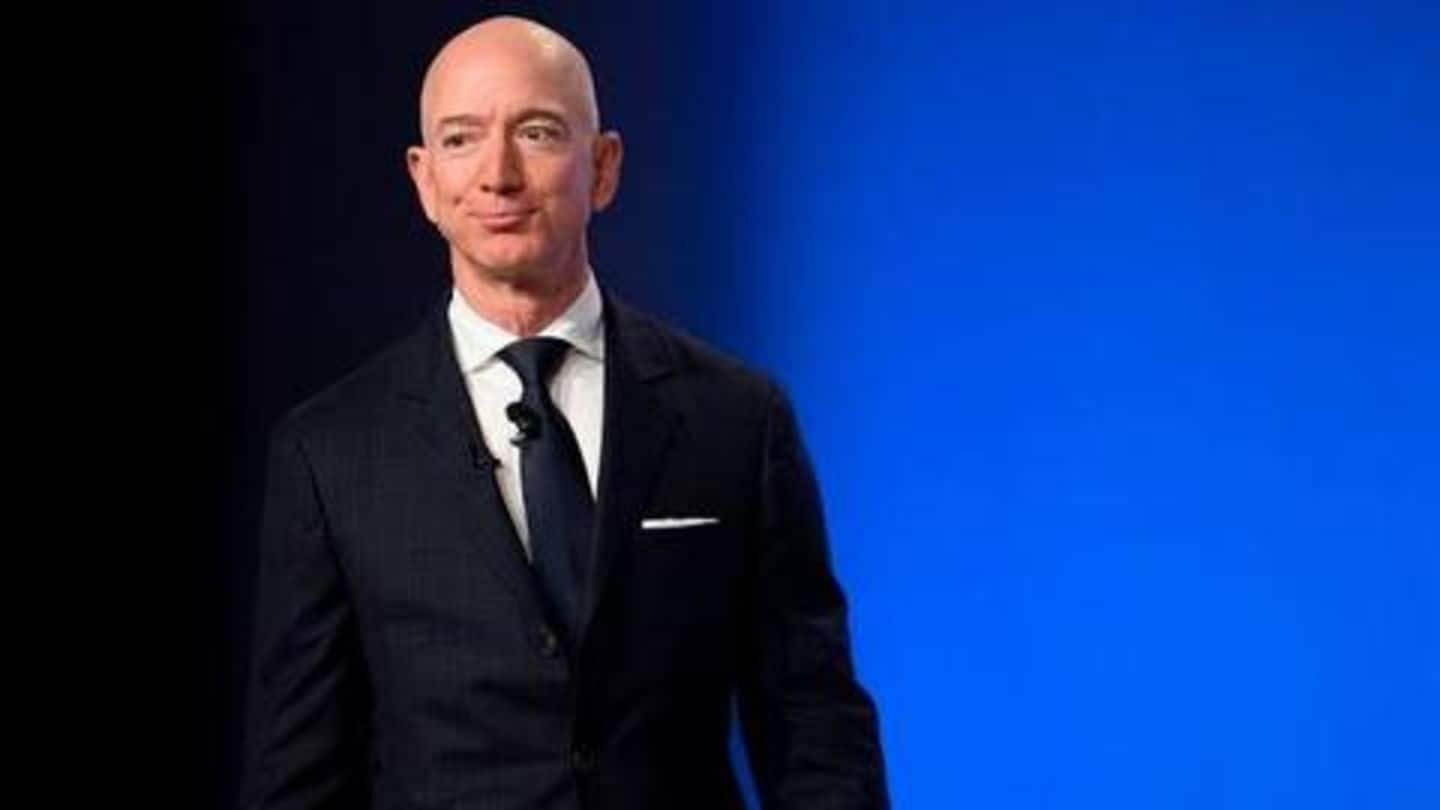 Jeff Bezos, the richest man in the world, is minting more money than you could imagine. A few hours ago, the shares of Amazon Inc., the e-commerce giant he founded over two decades ago, surged significantly, adding more than $13 billion to his fortune within a few minutes. Here's all you need to know about it.
First, Amazon smashed Wall Street estimates
Late Thursday, Amazon reported its Q4 earnings and crushed the Wall Street estimates. The company announced that its sales for the quarter increased by 21% to $87.4 billion and profits rose to $6.47 a share, beating analyst estimates of $86.2 billion worth of sales and earnings of $4.11 a share. Bezos also said that the number of Prime subscribers has increased to 150 million.
Soon after the report, Amazon's stock, which had been holding back due to concerns over the company's increased investment and the cost of one-day delivery promise, surged 12% to $2,100 in extended trading. This added over $90 billion to the company's market value, making it the fourth trillion-dollar company after Apple, Alphabet, and Microsoft - Amazon's three big-tech competitors.
With this, Bezos made $13.2 billion in 15 minutes
As Amazon's market value soared, the net worth of Jeff Bezos, who owns more than 57 million shares of the company, increased. Specifically, in about 15 minutes of extended trade, the billionaire added $13.2 billion to his fortune, taking it close to a whopping $129.5 billion. Even his ex-wife, MacKenzie Bezos, made billions from the trade, as she owns about 4% in the company.
He was already the richest person in the world
Even before the humongous increase in wealth, Bezos stood as the richest person in the world, ahead of Bill Gates ($116bn), Bernard Arnault ($97.7bn), Warren Buffett ($89.9bn), and Mark Zuckerberg ($80bn). Notably, MacKenzie Bezos is also on the list as the 24th richest person in the world, with a net worth of more than $37 billion as of January 31.