Reliance JioFiber v/s Airtel V-Fiber: Broadband plans under Rs. 1,000
Reliance JioFiber v/s Airtel V-Fiber: Broadband plans under Rs. 1,000
Oct 17, 2019, 12:20 pm
2 min read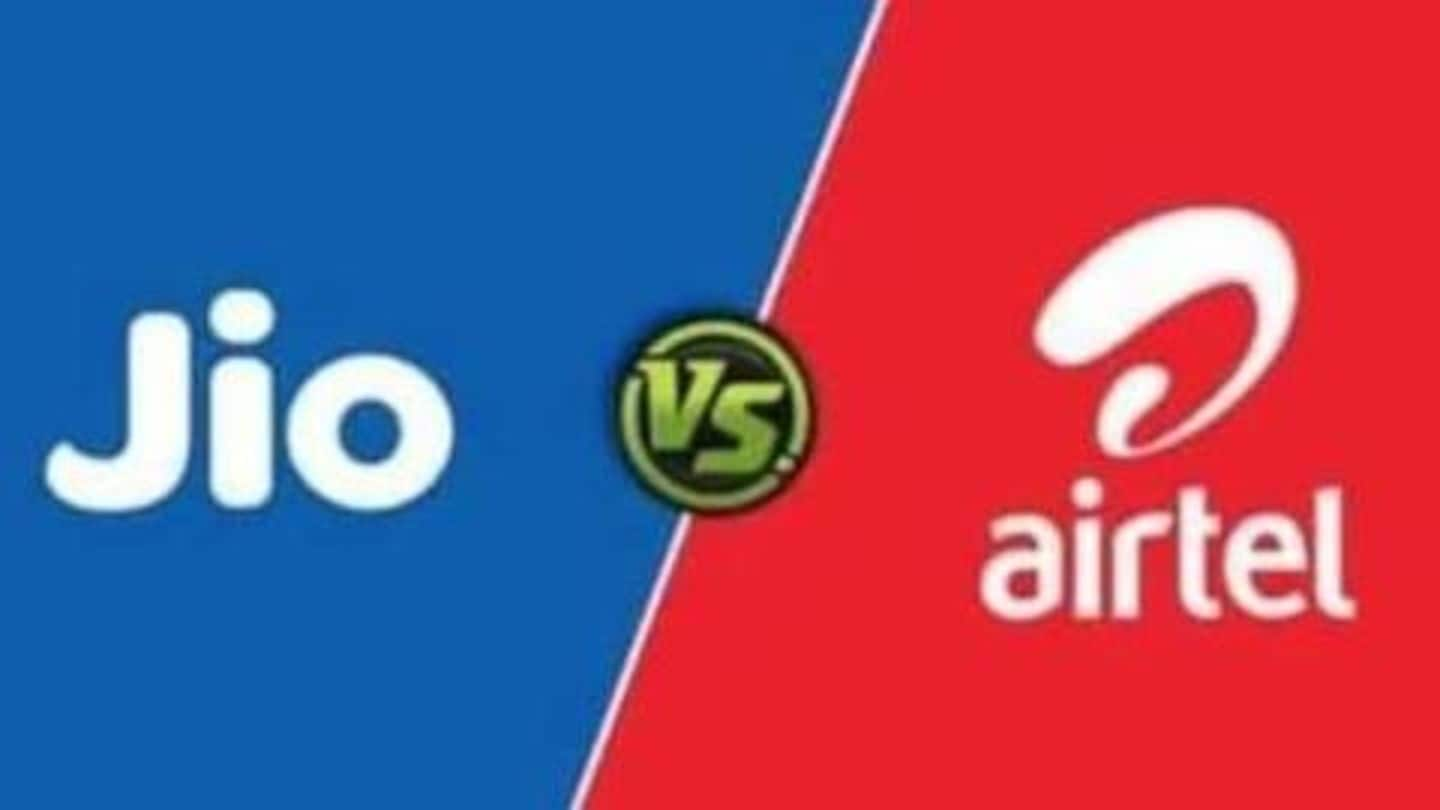 Reliance's much-awaited JioFiber service is now available across India. The FTTH service promises to offer up to 1Gbps download speed along with attractive freebies, with plans starting at just Rs. 699/month. Evidently, Reliance's biggest competitor in this space is Bharti Airtel's V-Fiber which also offers similar benefits. Here, we compare how the two fare against each other in terms of plans under Rs. 1,000.
JioFiber offers a couple of plans under Rs. 1,000
JioFiber has a couple of plans under Rs. 1,000. Firstly, there's a Rs. 699 'Bronze' base-pack which offers 100Mbps speed and 100GB data per month. There is also a Rs. 849 'Silver' monthly plan which provides 200GB of data at 100Mbps speed. Both plans also come with up to 200GB free data, unlimited domestic calling, free gaming, and 3-month complimentary subscription to JioTV and JioSaavn.
JioFiber's 'Forever Plan' offers free goodies
As part of a 'Welcome Offer', if you opt for JioFiber's Forever Annual Plan available with the aforementioned packs, you will get a free 4K set-top box, Jio Home Gateway, a Bluetooth speaker, and an annual complimentary subscription of all leading OTT apps.
Airtel's V-Fiber also offers two plans under Rs. 1,000
Now, under Rs. 1,000 price point, Airtel also offers a couple of plans. There's a Rs. 799 'Basic' plan which offers up to 100Mbps speed, 150GB of internet data (no bonus data), unlimited local+STD calling, and free access to Xstream service. Then, there's a Rs. 999 'Entertainment' plan which provides up to 200Mbps speed, 300GB data, and unlimited calling benefits to any network.
The Entertainment pack offers access to Netflix and Amazon Prime
The Entertainment pack also comes with all the #AirtelThanks benefits including free 3-months of Netflix subscription, Amazon Prime annual membership, and full access to ZEE5 as well as Airtel Xstream online streaming service.