Madhabi Puri Buch becomes first woman chairperson of SEBI
Madhabi Puri Buch becomes first woman chairperson of SEBI
Feb 28, 2022, 06:12 pm
2 min read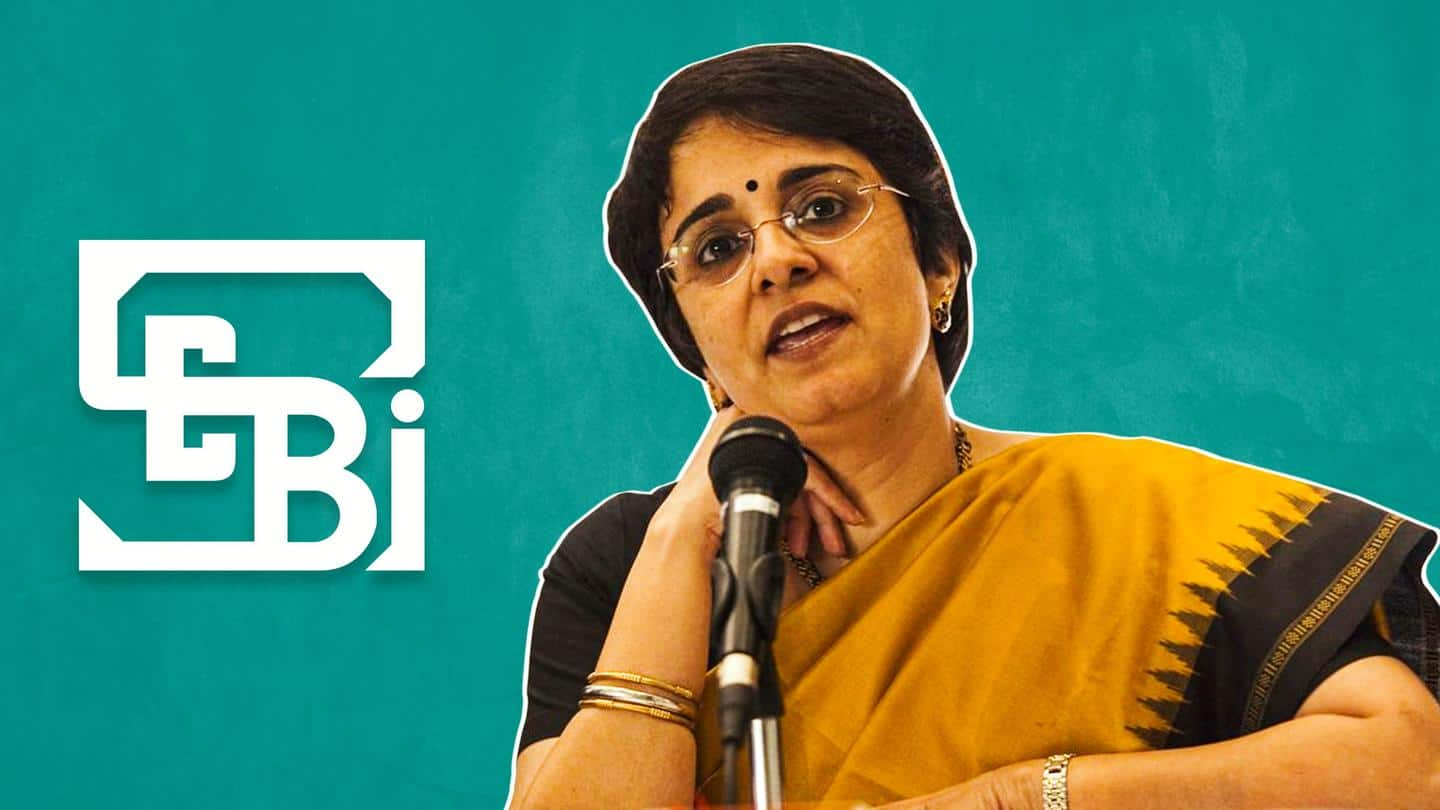 The Indian government on Monday appointed Madhabi Puri Buch as the new chairperson of the Securities and Exchange Board of India (SEBI)—the country's market regulatory body. She has become the first woman and also the first non-Indian Administrative Services (IAS) officer to take charge of the position. Buch will reportedly assume the role for an initial period of three years.
Buch has three decades of experience
Buch has over three decades of experience in financial markets. She has a graduate degree in mathematics from St. Stephen's College in Delhi, and also studied at the Indian Institute of Management, Ahmedabad. She had started her career in 1989 with ICICI Bank before going on to head ICICI Securities. She also served as a consultant to the New Development Bank, established by BRICS.
Buch's previous stint at SEBI
Buch had earlier served at SEBI between 2017 and 2021 as a Whole Time Member (WTM). During that stint, she headed various SEBI committees and handled portfolios such as surveillance, collective investment schemes, and investment management.
Buch replaces Ajay Tyagi as SEBI chair
Buch is set to replace Ajay Tyagi as his term ends on February 28. Tyagi, a 1984-batch IAS officer from Himachal Pradesh cadre, had been appointed the SEBI chairperson on March 1, 2017, for an initial period of three years. He was then given a six-month extension, and in August 2020, his tenure was extended by 18 months.
Who else were in the race?
In October 2021, the Union Finance Ministry had invited applications from eligible candidates for the position of SEBI chairperson. The deadline for submission of applications was December 6, 2021. Besides Buch, contenders for the post included International Financial Services Centres Authority (IFSCA) chairman Injeti Srinivas and former finance secretary Debasish Panda, sources told The Economic Times.