What is SWIFT? How will Russia's removal impact India?
What is SWIFT? How will Russia's removal impact India?
Written by
Siddhant Pandey
Feb 27, 2022, 02:20 pm
3 min read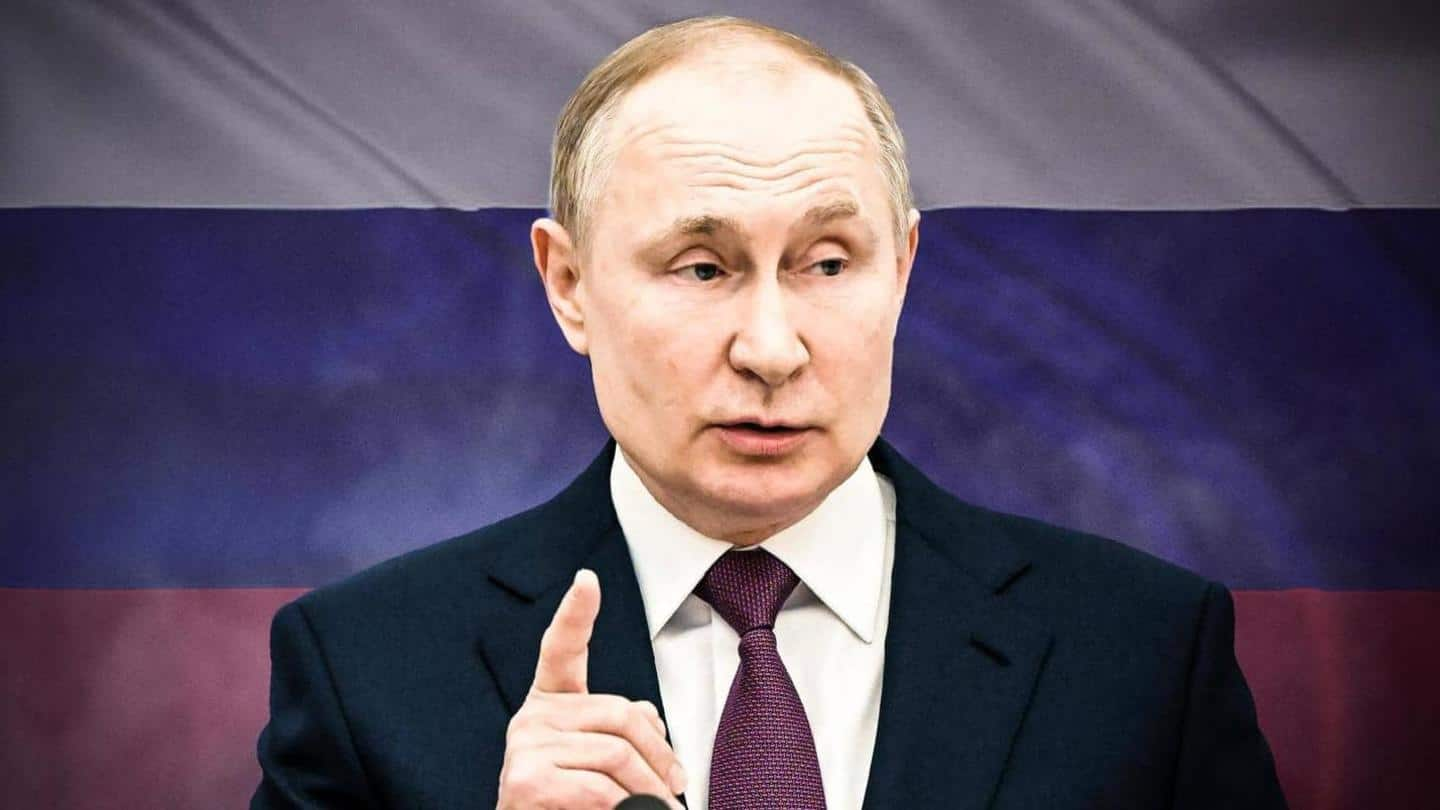 In response to Russia's invasion of Ukraine, western countries are planning fresh sanctions including a ban on Russian banks from the global payments system SWIFT. The move comes after initial economic sanctions against Russia did not prove effective in getting President Vladimir Putin to back down. So, how exactly will these new measures impact Russia and other countries?
SWIFT is an acronym for the Society for Worldwide Interbank Financial Telecommunication. The network—described by Bloomberg as the "Gmail of global banking"—is used by over 11,000 financial institutions across more than 200 countries. It is used to send secure messages about financial transactions. SWIFT is used to transfer trillions of dollars annually and the daily message traffic was roughly 42 million last year.
Nirav Modi exploited SWIFT in PNB scam
Indian fugitive diamantaire Nirav Modi had notably used SWIFT to defraud the Punjab National Bank (PNB) of over Rs. 12,000 crore. PNB officials who colluded with Modi had exploited access to the bank's SWIFT account to issue fraudulent Letters of Undertaking (LOUs).
How will the SWIFT ban impact Russia?
Simply put, an exclusion from SWIFT will render Russian banks unable to make transactions with international financial institutions. Other western measures include restrictions on the Russian central bank's international reserves. Further, western countries have said that they are prepared to take further action against Russia. Earlier this week, the United States and allies had slapped Russian banks, President Putin, and others with other sanctions.
Will ensure this war is strategic failure for Putin: West
"We will hold Russia to account and collectively ensure that this war is a strategic failure for Putin," announced the leaders of the European Commission, France, Germany, Italy, Great Britain, Canada, and the US on Saturday.
SWIFT ban could cut Russia's GDP by 5%: 2014 estimation
When Russia had annexed Crimea in 2014, the West had threatened a SWIFT ban. Russia's then-finance minister, Alexei Kudrin, had said this would cause the country's GDP to shrink by an estimated 5%. In 2012, Iranian banks were also excluded from SWIFT. This had caused the country to lose 30% of foreign trade and nearly half of all oil export revenues.
Could the ban affect India?
The exclusion of Russia from SWIFT may leave an impact on India due to their bilateral trade relationship. Trade between the two countries stood at $9.4 billion in the financial year 2021-22 so far, up from $8.1 billion in FY2020-21. India relies on imports of crude oil, petroleum products, gold and other precious metals, precious stones, coal, fertilizers, etc.
Russia is India's biggest arms supplier
Notably, India imports 60-70% of its military equipment from Russia. The India-Russia arms trade includes the procurement of the S-400 air defense systems and AK-203 rifles from Russia. The SWIFT ban may also impact India's $375 million BrahMos cruise missile export to the Philippines.
Could India be spared from the economic impact?
Payments for India-Russia trade are made in Indian Rupee or other currencies like euros, which could keep India safe. German Foreign Minister Annalena Baerbock and Vice Chancellor Robert Habeck had said on Saturday, "We are working flat out on how to limit the collateral damage of decoupling from SWIFT in such a way that it affects the right people."
Other repercussions of Russia's SWIFT ban
Analysts say a continued rise in oil and food prices could gravely impact Asian economies. Every 10% rise in crude oil prices could slash India's GDP by 0.2 percentage points (pp), according to Nomura. Crude oil prices have already shot past $100/barrel. Russia's SWIFT ban could also hurt the economies of the US and European countries, hence, the West is likely to remain cautious.