Malls evolving to entertainment-cum-shopping centers as retailers woo away customers
Malls evolving to entertainment-cum-shopping centers as retailers woo away customers
Written by
Anjana Raghav
(Sourced from PTI)
Aug 12, 2018, 07:41 pm
2 min read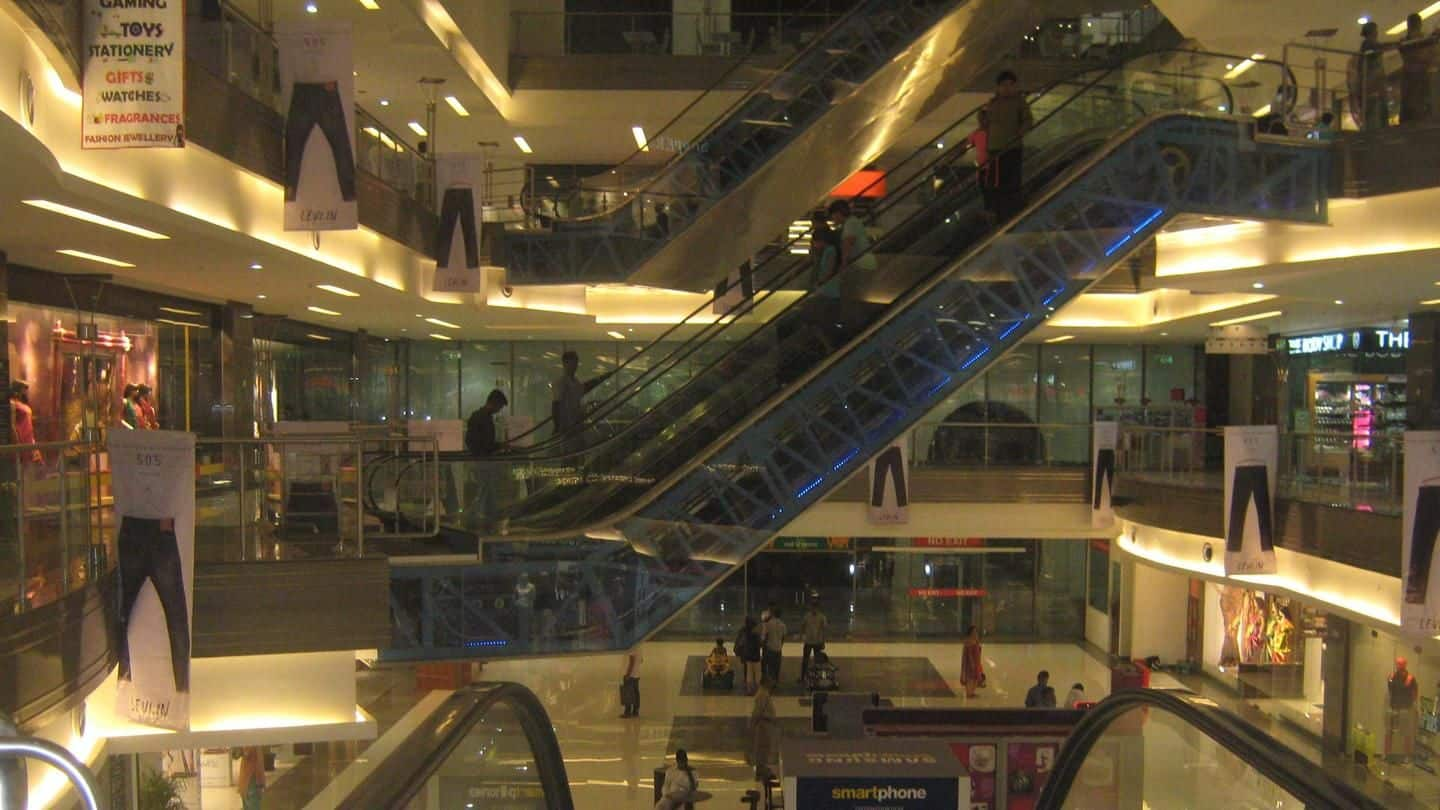 As e-commerce continues to eat into traditional retail including modern trade, shopping malls are remodeling and rearranging themselves as recreation centers offering a "shop entertainment" experience to customers, say industry experts. A recent JLL survey reveals that net absorption of retail space in H1 2018 increased over 75%, recording a total absorption of 1.9mn sqft. For H2, it expects fresh supplies of 3.7mn sqft.
F&B entertainment is claiming more space in malls today: Experts
According to industry experts, F&B (food and beverage) entertainment, including music, movies, activities, is claiming more space in malls today and its contribution is likely to increase to around 30% across the markets from the meager 8 to 9% now.
Infinity Malls to allocate 50% of space for F&B, entertainment
"Over the years it has been observed that a customer may not want to shop, but if the mall engages him through promotions and events, they will be able to attract more footfalls which may convert into sales," Infinity Malls Chief Executive Mukesh Kumar said. He said his company plans to allocate nearly 50% of mall space for such F&B, pop-up stores, and entertainment.
DLF considers increasing entertainment space to over 25%
Echoing similar views, DLF Shopping Malls Head Pushpa Bector said there's a need to create smart malls with infrastructure which will be high on technology, interactive through consumer devices, and energy efficient. Bector said DLF is considering to increase the share of entertainment space to over 25% with the right mix of product offerings. Experts believe that mall retailers should also adopt an innovation.
It's necessary that retailers evolve over the years: Tata Trent
Tata Trent's RA Shah said, "It's necessary that retailers also evolve over the years. The brick-and-mortar formats will have to harmonize technology with the human experience that will give them an edge over the online platform and thus bring back footfalls to the stores."