TRAI's DTH rules now effective: Here's everything to know
TRAI's DTH rules now effective: Here's everything to know
Feb 01, 2019, 08:36 pm
5 min read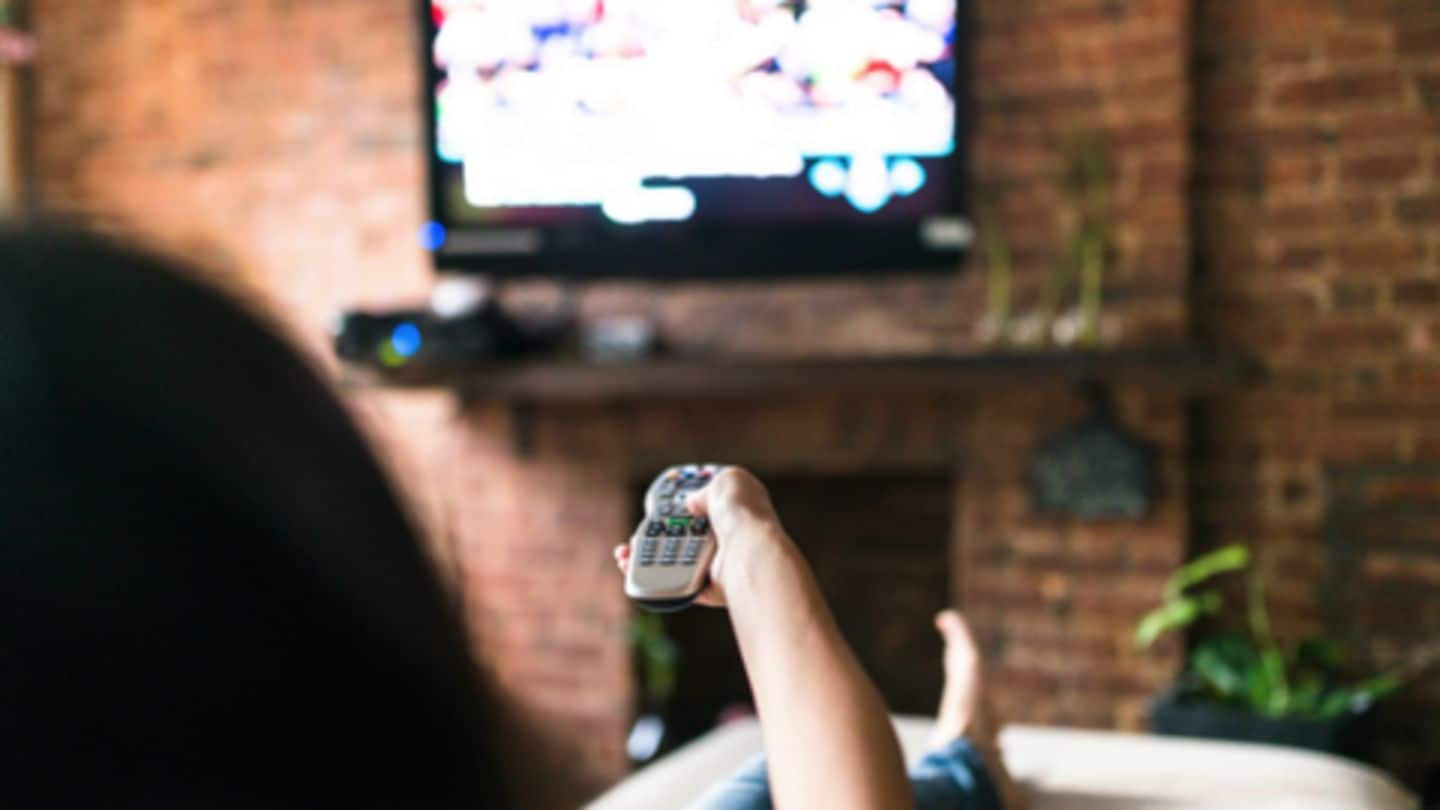 TRAI's new regulations for DTH and cable services, which allow users to individually select and pay for channels, come into effect from today i.e February 1. But what are these new rules? What happens if you couldn't select the channels? Will your DTH stop working? Can you still pick your a-la-carte channels? Here's everything you need to know.
Firstly, let's talk about the new rules
According to the new regulations, all DTH providers will have to provide a base pack with at least 100 free-to-air channels. The maximum price of this pack aka network capacity fee (NCF) is fixed at Rs. 130 plus 18% GST (i.e. Rs. 154). Notably, given all 25 Doordarshan channels are mandatory, you'll essentially have 75 channels to pick from total 534 FTA channels.
Channel count or price of base packs could differ
Some DTH operators may offer more channels in their base packs or could simply charge less. For instance, Hathway offers its 'Basic Service Tier' pack with 129 SD channels at Rs. 100 per month. Likewise, Airtel's base pack costs Rs. 99. Furthermore, if you add paid channels or bouquet packs, the price of your base pack will increase depending on the channels you select.
Each HD channel will be counted as two SD channels
While selecting channels in your base pack, note that each HD channel will be counted as two SD channels. Also, if you select more than 100 channels, NCF will increase by Rs. 20 for each slot of additional 25 channels.
You can check channels and the pricing via TRAI website/app
Go to https://channel.trai.gov.in/ and hit 'Get Started' button. Now, furnish your personal details and other requisites to proceed further or click skip for each request. Once you're in, you can use the Channel Selector Application to curate a base pack and see a detailed break-up of all the channels you've chosen. However, the final selection can be done only on your service provider's portal.
Now, what if you haven't yet selected the base pack?
TRAI has announced that there will be no blackouts as users migrate from the old framework and adopt new regulations. And though the new rules are effective from today, your current recharge will remain active. Moreover, your service provider will prompt you to create your own base pack and comply with the new framework.
What if you have a long term recharge?
Currently, DTH service providers are in discussion to find a way of passing on the benefits of a long term plan to the customers. Be reassured that your plan will continue until a resolution is reached and that you will not suffer a blackout. One of the possibilities could be your DTH provider may adjust your remaining amount against the base pack you create.
So, how can you create you own base pack?
To create your own base pack, you'll have to log-in to your account via your service provider's official portal. Depending on the provider, you should see three options: Recommended, Bouquet and A-La-Carte. Recommended is a pre-populated list suggested by your DTH provider, 'Bouquet' option shows channels from a specific broadcaster (say Star or Sony) and A-La-Carte gives you the freedom to select the channels.
How Airtel Digital TV users can select a-la-carte channels
Airtel Digital users can log in via the official website or MyAirtel app. After login, you select from three different packs: Recommended, Broadcaster, or A-la-Carte. Now, select A-la-carte option and pick your favorite channels to create the desired base pack. Notably, Airtel has included 25 Free to Air DD channels as default and you cannot remove them from the list.
How to pick channels if you're a Tata Sky customer
If you're a Tata Sky customer, head to the official web portal or the app and log in with your credentials. Now, go to 'All Packs and Channels' to find the a-la-carte option and simply select the channels to create your own base pack. In case you are already on a long-term plan, Tata Sky will adjust the remaining balance to your account.
Here's how Hathway subscribers can get select a base pack
Simply log-in to the official website with your credentials to browse through bouquet channels, broadcaster packs, and a-la-carte options. Select a-la-carte and add your favorite channels to create a base pack. Now, head to checkout and complete payment if the selection is fine for you.
Dish TV subscriber? Here's how you can get started
Like others, you will have to log in with your details via the official website or app. Now, you should see three options: Dish Combo, Channels, Bouquets. For creating your own base pack, simply click on Channels. Notably, Dish TV has pre-populated the base pack but you can make changes as per your liking except for the DD channels that are included as mandatory.
Here's how Videocon d2h customers can create a base back
If you are a Videocon d2h customer, you can get started by logging into the official website. Once logged in, head to Consumer Corner option on the top-right side and then click on Create your own pack (last option in the first column). Now simply select channels you want in your base pack and complete the process.