Economic Survey projects 8-8.5% growth rate in 2022-23
Economic Survey projects 8-8.5% growth rate in 2022-23
Jan 31, 2022, 02:08 pm
3 min read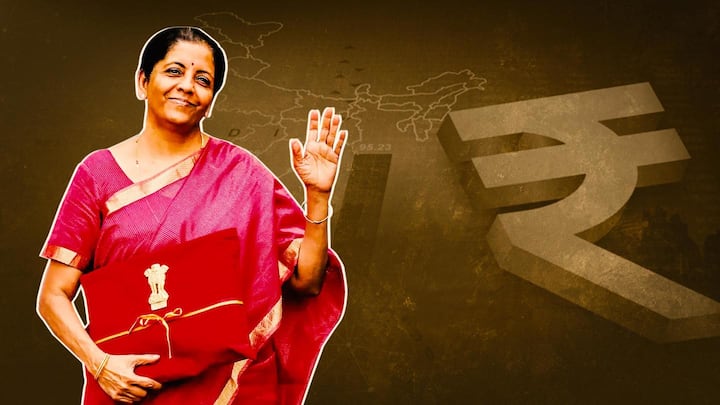 Union Finance Minister Nirmala Sitharaman on Monday tabled the Economic Survey 2021-22 in the Lok Sabha, which projected an 8-8.5% GDP (Gross Domestic Product) growth rate for the Indian economy in the 2022-23 fiscal year. The economy is projected to grow at 9.2% in the current fiscal. The survey also detailed the state of different sectors of the economy and reforms to accelerate growth.
The pre-Budget Economic Survey presents the state of the economy and suggests policy prescriptions.
It is authored by a team led by Chief Economic Advisor (CEA).
Days before the presentation, the Centre appointed economist V Anantha Nageswaran as the new CEA.
High-frequency indicators like GST collections and corporate profitability are pointing towards significant upward movement, Economic times reported.
What did the Survey say about growth?
The Economic Survey report said the projected growth will be supported by "widespread vaccine coverage, gains from supply-side reforms and easing of regulations, robust export growth, and availability of fiscal space to ramp up capital spending." "The projection is based on the assumption that there will be no further debilitating pandemic-related economic disruption," it added.
Agriculture sector least impacted by pandemic
According to the Economic Survey, agriculture and allied sectors have been the least impacted by the pandemic. This sector is expected to grow by 3.9% in 2021-22 after growing 3.6% in the previous year, the Survey added. On the other hand, the services sector has been worst hit by the pandemic. This sector is estimated to grow by 8.2% this financial year.
India has third largest startup ecosystem
India has the third-largest startup ecosystem in the world after US and China, the Survey said. In April-November 2021, IPOs (Initial Public Offering) of 75 companies were listed, garnering Rs. 89,066 crore, it said. This was a 504.5% rise in fund mobilization compared to the same period in the previous year when 29 companies raised Rs. 14,733 crore.
NPAs are structurally declining in banks
The Survey states that India's banks are well capitalized. The overhanging NPAs (Non-performing assets) seem to have structurally declined even allowing for some lagged impact of the pandemic, it added.
Other key highlights of Economic Survey
India's consumption story is intact despite the third wave. It has grown 7% in 2021-22 with significant contribution coming from government spending, the Survey said. Fiscal support, as well as the health response, caused the fiscal deficit and government debt to rise in 2020-21. India's capital markets have done exceptionally well and have allowed record mobilization of risk capital for Indian companies.