Ola launches self-drive car sharing service: Details here
Ola launches self-drive car sharing service: Details here
Written by
Shubham Sharma
Oct 17, 2019, 05:28 pm
2 min read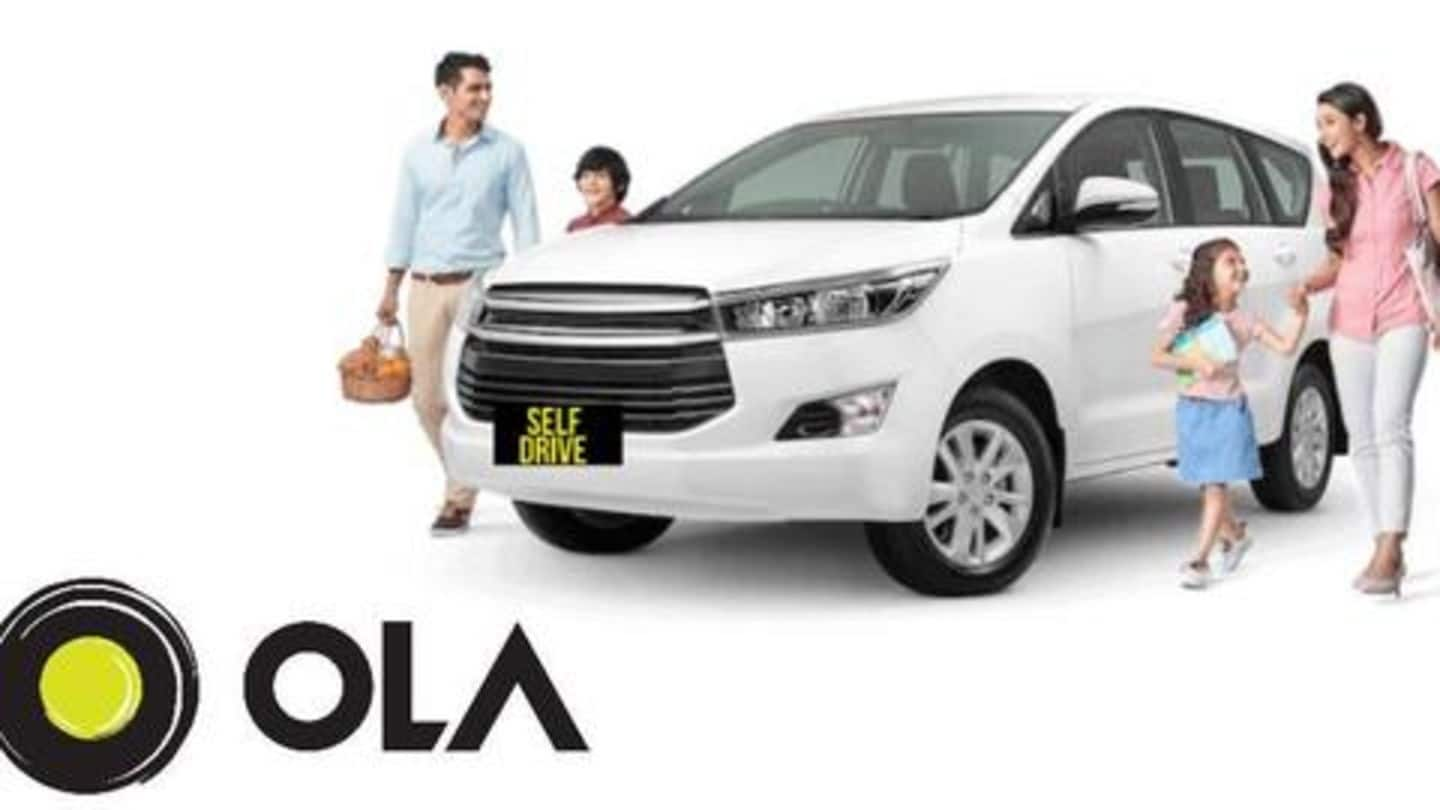 In a major move, Bengaluru-based ride-hailing giant Ola has launched its own self-drive car-sharing service, Ola Drive. The platform, designed to let users rent a car for in-city or outstation trips, will be going straight against the likes of Drivezy and Zoomcar and is expected to introduce as many as 20,000 cars by 2020. Here's all you need to know about it.
Ola Drive will let you rent a car by designing your own package, where you could choose the number of kilometers and hours you'd want the car for as well as if you'd need fuel for the same. Notably, the cars booked through Ola Drive will be well maintained and also have Ola's connected car platform 'Ola Play' to access GPS, media, and Bluetooth.
Safety features to maintain your experience on the road
In addition to this, Ola Drive cars will also come with Ola's safety and support features, including a 24x7 helpline and an emergency button that would initiate immediate action from Ola's response teams. The cars will also come equipped with a live-tracking feature as well as the option to seek roadside assistance in case something goes wrong along the way.
Only select cities are getting Ola Drive as of now
Ola Drive has been launched in Bengaluru and will soon be available in Hyderabad, Mumbai, and New Delhi. The ride-hailing giant, which operates a large fleet of cabs across 250+ cities, has not said much about expanding in other parts of India. But, it already plans to bring 20,000 cars onboard, which is 50% more than the fleet size of the entire car-share industry.
Major competition for Drivezy and Zoomcar
Ola Drive will be going straight against leading car-share services operating in India, including Drivezy and Zoomcar. They will be challenged not only by the company's in-car features but also by its competitive pricing strategy. Ola claims to offer 30% cheaper packages than other players along with an option to hire for short-term, say like two hours, with a deposit of Rs. 2,000.
More packages to be launched as well
"Ola Drive will be offered as a short-term self-drive car-sharing service as we look to introduce long-term subscription (2-3 months long), corporate leasing, and more options in the times to come," Arun Srinivas, Ola's Chief Sales and Marketing Officer, said while announcing the service.