Paytm Payments Bank back in business after RBI nod
Paytm Payments Bank back in business after RBI nod
Written by
Shiladitya Ray
Jan 01, 2019, 04:04 pm
3 min read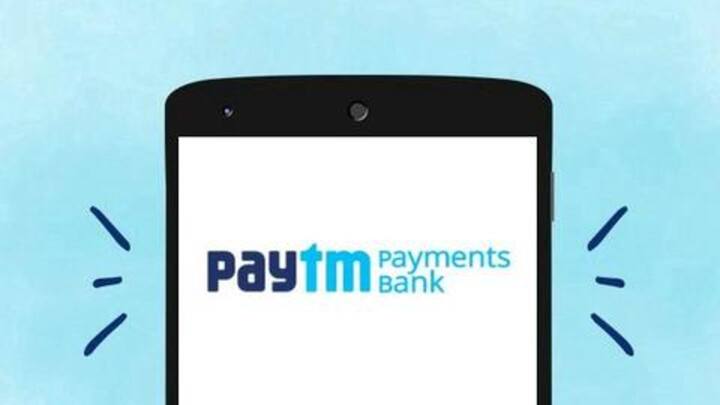 After six months of inactivity, Paytm Payments Bank (PPB) has started adding new customers following a clearance by the Reserve Bank of India (RBI). Earlier, RBI had barred PPB from enrolling new customers after it found PPB to be violating know-your-customer (KYC) norms. The RBI had also found PPB's governance structure to be undesirable. Here's more.
Why the RBI had halted PPB's business
PPB had stopped enrolling customers from June 20 in accordance with restrictions imposed by the RBI. The restrictions came on the back of an RBI audit of PPB which found that the payments bank was violating certain KYC norms and end-of-the-day limits on deposits. The RBI had also expressed displeasure at Vijay Shekhar Sharma's closeness to PPB's governance.
PPB announced its return in leading national dailies
Marking the start of the new year, PPB, on January 1, issued front page advertisements in many major national dailies, announcing its return to business. The ad, which described PPB as "India's most sincere bank" urged people to open savings accounts with PPB. Paytm founder Vijay Shekhar Sharma also tweeted about PPB's return to business.
Vijay Shekhar Sharma announces PPB's return on Twitter
All PPB customers need to complete KYC
Now that PPB is back in business, it has posted new rules pertaining to KYC on its website. The new rules require all account holders to complete KYC norms by visiting their nearest KYC point. Customers will have to complete KYC using any of the following documents - voter ID card, driver's license, passport, or NREGA card.
A bit about PPB's services
For those unaware, PPB offers zero balance accounts to its customers, where a maximum of Rs. 1 lakh can be kept. Customers also get a free digital RuPay debit card, and are entitled to free digital transactions.
PPB is currently running on loss
As it stands, PPB, valued at over $10bn, currently has 42 million accounts and is looking to increase that number to 100 million by the end of 2019. However, the bank is yet to make money. PPB registered a Rs. 20.7cr net loss in FY17-18 - a marginal improvement from its Rs. 30.7cr loss in FY16-17.
Payments banks in general have not fared well in India
Payments banks in general have not fared well in India. Despite the initial excitement, total deposits in such banks amounted to a meagre Rs. 540cr as of May 2018. Among the four payments banks in India, the Airtel Payments Bank had Rs. 307cr worth of deposits, PPB had Rs. 194cr, Fino Payments Bank had Rs. 37cr, and India Post Payments Bank had Rs. 1.4cr.