After seven years, PepsiCo India is profitable again
After seven years, PepsiCo India is profitable again
Written by
Shubham Sharma
Oct 02, 2018, 04:58 pm
2 min read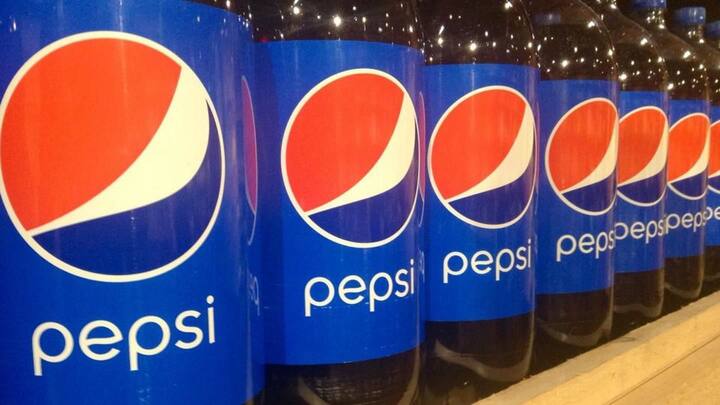 PepsiCo India, one of the biggest snacks and beverage makers in the country, has reported profits after seven years. The company, which has been operating in India for decades and is globally known for products like Lays and Pepsi, made Rs. 190 crore in FY 2017-18, according to its latest filing with the Registrar of Companies. Here are the details.
End of seven-year-long unprofitability run
PepsiCo's turnover declined by 7% to Rs. 5,983 crore, but profits rose significantly, thanks to double-digit growth in the last quarter of FY 2017-18. A year earlier, it reported losses worth Rs. 148 crore. In fact, the last time it earned profits was in FY 2010-2011. The company attributed this growth to factors ranging from a higher capacity to better cost management.
Statement from PepsiCo India's CFO
"Focus on profitable channels, packs and innovation, cost management and productivity to offset inflation, local agriculture programmes and procurement for citrus and corn, and maximizing capacity utilization were factors that brought balanced growth," PepsiCo India's CFO Rajdeep Datta Gupta told Economic Times.
Changes driving profitability
PepsiCo India's profitability was affected by the impact of inflation and several other factors. However, the company coped with it by following cost-cutting steps and introducing as many as 80 products between 2015 and 2018. While Lays, Kurkure, Quakes, Doritos were its biggest growth drivers, high-margin products like energy drink Sting, Pepsi Black, and other products in the carbonated portfolio also displayed encouraging results.
Other elements contributing towards profitability
PepsiCo even streamlined cost, supply chain, and operational efficiency by handing its bottling operations for North and East India to Varun Beverages. The move, which came in 2014, was specific for Tropicana juices, Gatorade sports drinks, and Quaker Oats, but contributed a lot towards making the company profitable. It also reinvested in marketing, leading to a 15.7% surge in advertising and promotion expenses.
Decline in the demand of core drinks
PepsiCo and its rival Coca-Cola have long been trying to offset the falling demand of their core products: cold-drinks. People have been switching to healthier options like tea, juices, and flavored water, leaving the fizzy drinks unattended. However, for PepsiCo, the sale of salty snacks appears to be offsetting the case of cold-drinks. It even bolstered their global sales for April-June 2018.