Rupee's dramatic fall hits petrol, diesel prices hard
Rupee's dramatic fall hits petrol, diesel prices hard
Sep 03, 2018, 02:41 pm
2 min read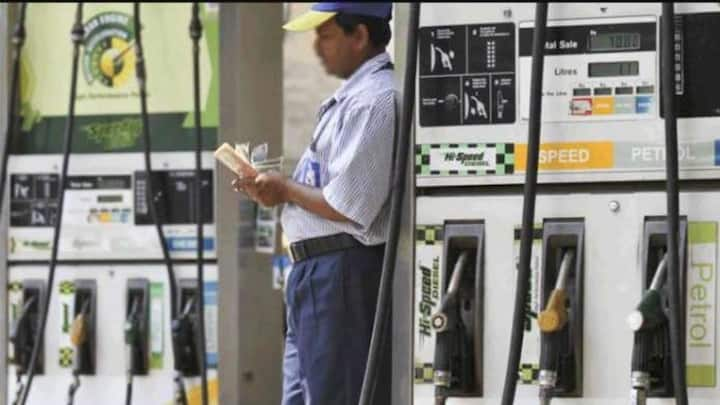 Petrol and diesel prices in the country touched their highest levels today mainly due to dramatic fall in the Rupee and a sharp rise in crude oil rates. Petrol price in Delhi rose to a record Rs. 79.15/liter and diesel climbed to a fresh-high of Rs. 71.15, according to price notification of state-owned fuel retailers. This follows a 31p/liter hike in petrol prices today.
Petrol in Mumbai now costs Rs. 86.56/liter
Petrol rates have breached the previous high of Rs. 78.43/liter hit on May 28. On that day, the rate in Mumbai was Rs. 86.24/liter. A liter of petrol in Mumbai costs Rs. 86.56 today. Diesel rates today were hiked by 39 paise/liter, the steepest increase since the daily revision in prices was introduced in mid-June 2017. Diesel now costs Rs. 75.54/liter in Mumbai.
Diesel prices increased by Rs. 2.42/liter since August 16
Prices in Delhi are the cheapest among metros due to lower sales tax or VAT. Fuel prices vary from state to state due to local levies. Since August 16, petrol prices have risen by over Rs. 2/liter while diesel prices have risen by Rs. 2.42/liter. Diesel rates hit Rs. 69.31/liter on May 28, but on August 27 and today they hit a fresh high.
Officials explain reasons behind petrol, diesel prices hike
Officials said the spike is on account of exchange rate falling to Rs. 71 a USD, depreciating by Rs. 2.5 in a month. Also, crude oil has gained $7/barrel in a fortnight, driven by fears that the US sanctions on Iran will likely contract supplies.
Rupee woes have also hit CNG, PNG
The appreciation of USD against the Rupee has also pushed up rates for CNG as well as piped natural gas (PNG) since the price of gas procured by Delhi distributors is mostly Dollar-denominated. Indraprastha Gas Ltd, which retails gas in Delhi, yesterday raised the prices of CNG by 63 paise/kg and by Rs. 1.11 per standard cubic meter for PNG supplied to households.
CNG, PNG prices in Delhi-NCR
CNG now costs Rs. 42.60/kg in Delhi and Rs 49.30/kg in Noida, Greater Noida, and Ghaziabad. The consumer price of PNG to the households in Delhi has been increased to Rs 28.25/scm, while in Noida, Greater Noida, and Ghaziabad it is increased to Rs 30.10/scm.