Fuel prices hiked again, 13th increase in 15 days
Fuel prices hiked again, 13th increase in 15 days
Edited by
Abhishek Sharma
Apr 05, 2022, 11:23 am
2 min read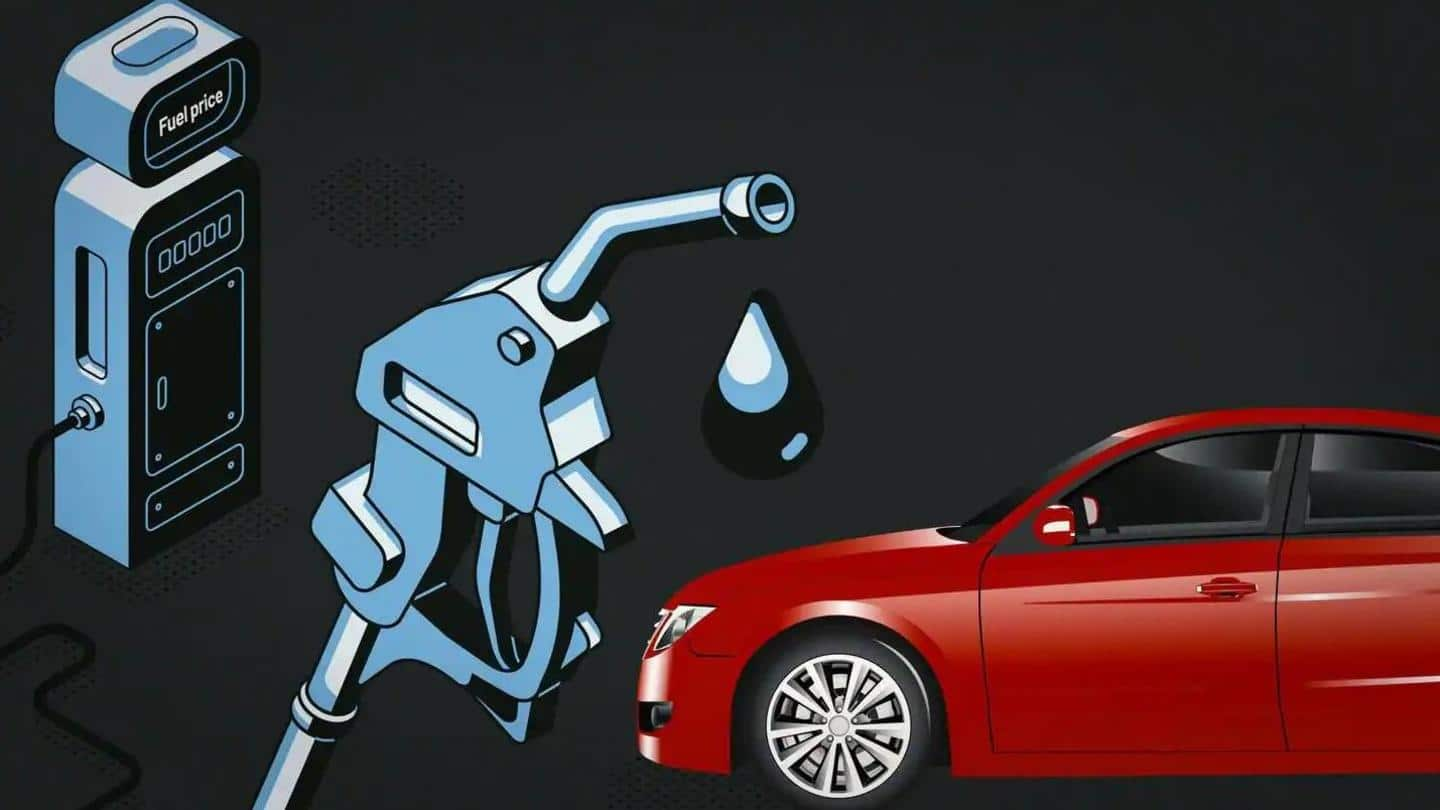 State-owned fuel retailers on Tuesday raised the price of petrol and diesel by 80 paise, the 13th increase in the last 15 days. As per the new rates, petrol is now sold at Rs. 104.61/liter in Delhi, while diesel costs Rs. 95.87/liter. The latest hike brings the total increase, since the end of a four-and-a-half-month hiatus in rate revisions, to Rs. 9.20/liter.
Why does this story matter?
Evidently, the hike in fuel prices, which started on March 22, is burning a hole in commoners' pockets.
Out of 15 days, only on two days--March 24 and April 1--the prices had remained stable.
Notably, fuel prices are rising due to the sky-rocketing price of crude oil in the international market.
How much does fuel cost in major cities?
Following Tuesday's price revision, the petrol rate in Mumbai is now Rs. 119.67/liter and diesel costs Rs. 103.92/liter. In Kolkata, petrol and diesel rates stood at Rs. 114.28/liter and Rs. 99.02/liter, respectively. In Chennai, petrol and diesel now retail at Rs. 110.11/liter and Rs. 100.19/liter, respectively. The price of petrol and diesel in Bengaluru is Rs. 110.25/liter and Rs. 94.01/liter, respectively.
Opposition targets Centre
On that note, the Rajya Sabha was disrupted again on Monday due to rising fuel prices, as the opposition's request to discuss the issue was denied. Congress leader KC Venugopal urged the Centre to engage in dialogue and deliberation to find a solution to rising fuel prices, accusing the government of adjourning the House whenever the opposition parties raise issues affecting ordinary people.
Why are oil companies increasing prices?
Prices had been frozen since November 4—ahead of five state assembly elections— during which time the cost of crude oil had risen by about $30/barrel. Oil firms are now passing on price hikes to consumers gradually to compensate for losses. Government fuel retailers have lost around Rs. 19,000cr for keeping fuel prices frozen during the election period, according to Moody's Investors Services.
How much do oil companies need to compensate for losses?
Since India depends on imports to meet 85% of its oil requirements, retail fuel rates are required to be adjusted as per global crude oil prices. Kotak Institutional Equities last week said that oil firms "will need to raise diesel prices by Rs. 13.1-24.9/liter and petrol prices by Rs. 10.6-22.3/liter at an underlying crude price of $100-120 per barrel."