Third-quarter Results: Facebook reports best quarter while Tesla, the worst!
Third-quarter Results: Facebook reports best quarter while Tesla, the worst!
Nov 05, 2017, 06:01 pm
3 min read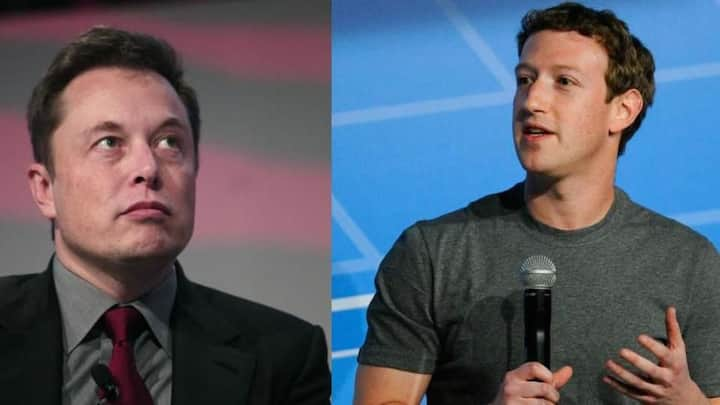 Facebook posted its third-quarter earnings, and it looks like the social media giant has had its best quarter so far. It reported $10.3bn in revenues between July-September, more than what analysts expected. Meanwhile, Palo Alto-based electric carmaker Tesla had a bad quarter, missing its "affordable" Model 3 production goal. It reported a loss of $671mn, its biggest quarterly loss ever. Know more!
First quarter ever with over $10bn revenue: Zuckerberg
Facebook CEO Mark Zuckerberg said they had their first quarter with more than $10bn in revenues. It reported $10.3bn revenue between July-September, 47% more than $7.01bn revenue in the same period last year Its profits were $4.7bn, 80% higher than the third-quarter in 2016. Facebook earned $10.1bn in advertising, up 49% from $6.82bn last year. Mobile advertising accounted for 88% of advertising revenue.
Facebook expects expenses to rise next year
Facebook had 1.37-billion Daily Active Users (DAUs) on average in the third-quarter, up 16% Year-on-Year, and 2.07-billion Monthly Active Users (MAUs). COO Sheryl Sandberg said Facebook had over 6-million active advertisers, mostly small and medium-sized businesses. Facebook's 2018 expenses are expected to increase by 45-60%. It's investing in new technology, video, and security initiatives. It's ad prices could rise to drive future growth.
Instagram Stories, now more popular than Snapchat itself
Facebook-owned Snapchat clones, Instagram Stories and WhatsApp Status features, have also gained massive popularity between July and September, according to Mark Zuckerberg. Instagram Stories and WhatsApp Status features alone had 300-million DAUs each on average in the third-quarter, almost twice of rival Snapchat's 173-million DAUs. Zuckerberg said it was in this quarter that Instagram reached a big milestone of 500-million DAUs.
Russian election interference row: Zuckerberg says he's upset
Facebook's Q3 earnings come at a time when the US lawmakers are examining the possible use of the networking-platform by Russians for propaganda activities during 2016 US Presidential Election. Despite the great quarter, Zuckerberg said "none of that matters…if the foundation of our society is undermined by foreign interference" using Facebook's services. He added, "Protecting our community is more important than maximizing our profits."
Russians tried to use tools to sow mistrust: Zuckerberg
Mark Zuckerberg stated: "We build these tools to help people connect and bring us closer together. They (Russians) used them to try to undermine our values. What they did is wrong and we're not going to stand for it."
Despite record-level revenue, Tesla reported massive loss
Meanwhile, electric car manufacturer Tesla posted quarterly revenue of $2.98bn, 30% more than the third-quarter last year. However, it posted its biggest quarterly loss -$619mn- between July-September, nearly twice of its $336mn losses in the second quarter this year. Tesla's shares were down by over 5% in after-hours trading, following the announcement. In the same period last year, the company reported $21.9mn profit.
Tesla delays Model 3 production target again
Delaying its production target for the $35,000 Model 3 sedan, Tesla said it would be making 5,000 cars per week in early 2018, pushing back the December deadline. It produced only 260 Model 3s in the third-quarter while its target was 1,500 cars.