Rivaling JioFiber, Hathway launches 100Mbps broadband plan for Rs. 699
Rivaling JioFiber, Hathway launches 100Mbps broadband plan for Rs. 699
Aug 22, 2019, 12:41 am
2 min read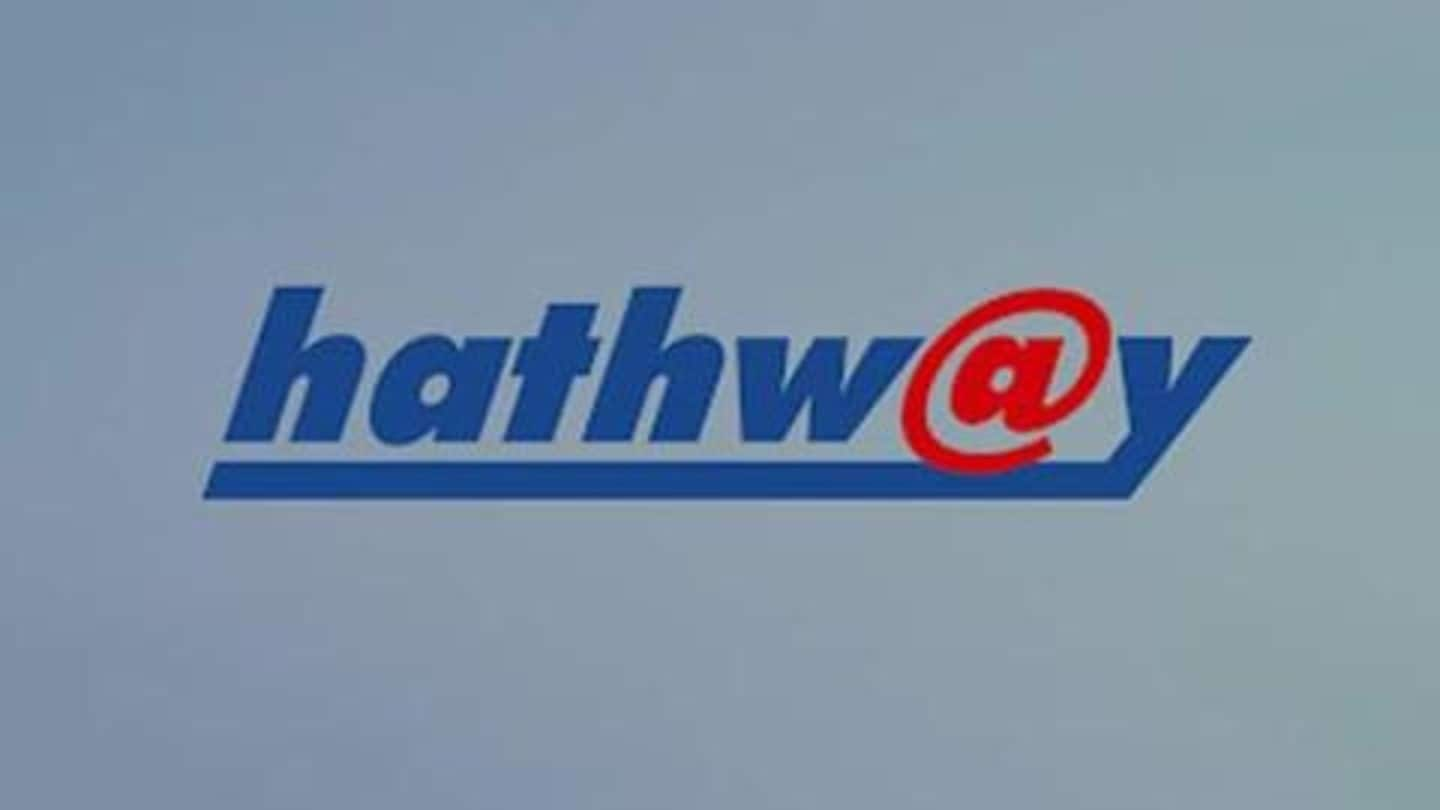 Just days after Reliance announced the commercial launch of its potentially disruptive Jio Fiber service, Hathway has upped the ante by introducing a new broadband plan and a limited-period offer for its 'Play Box' streaming device. Hathway's new plan promises to offer 100Mbps of broadband speed at Rs. 699/month. Here's all about it.
Firstly, here are the benefits of Hathway's Rs. 699 plan
Hathway's new Rs. 699 broadband plan offers 1,000GB of data (FUP limit) at a speed of 100Mbps. In case you cross the FUP limit, you will retain access to internet but at a reduced speed of 3Mbps. And though it is a monthly plan, you can subscribe to it by paying for at least three months in advance i.e. a total of Rs. 2,097.
Currently, this plan is available in select circles only
The Rs. 699 plan is currently available in select cities including Kolkata and Indore. Interestingly, this plan, with 100Mbps speed and 1,000GB data benefit, is available in Chennai at Rs. 949 per month.
Separately, Hathway has also introduced an offer for 'Play Box'
Separately, Hathway has introduced a limited period offer for its Android TV-based 'Play Box' streaming device, it will be available at Rs. 899 as against its regular price of Rs. 2,999. As part of the offer, Hathway is also offering benefits worth Rs. 2,500, including a 3-month membership of Netflix, 2-month complimentary access to ZEE5 and YuppTV, and 1-year free subscription of Sun NXT.
Meanwhile, what would you get with Jio Fiber broadband service?
Notably, Jio Fiber's base plan will start from Rs. 700/month and offer 100Mbps of speed. The top-end plan with 1Gbps speed and Jio HomeTV subscription will cost Rs. 10,000/month. Further, customers opting for 'Jio Forever' plan will get an HD/4K LED TV and a 4K set-top box for free. But, the details will be known on September 5 when the service launches commercially.