Flipkart co-founder Sachin Bansal registers new company with IIT batchmate
Flipkart co-founder Sachin Bansal registers new company with IIT batchmate
Written by
Shiladitya Ray
Dec 21, 2018, 04:16 pm
3 min read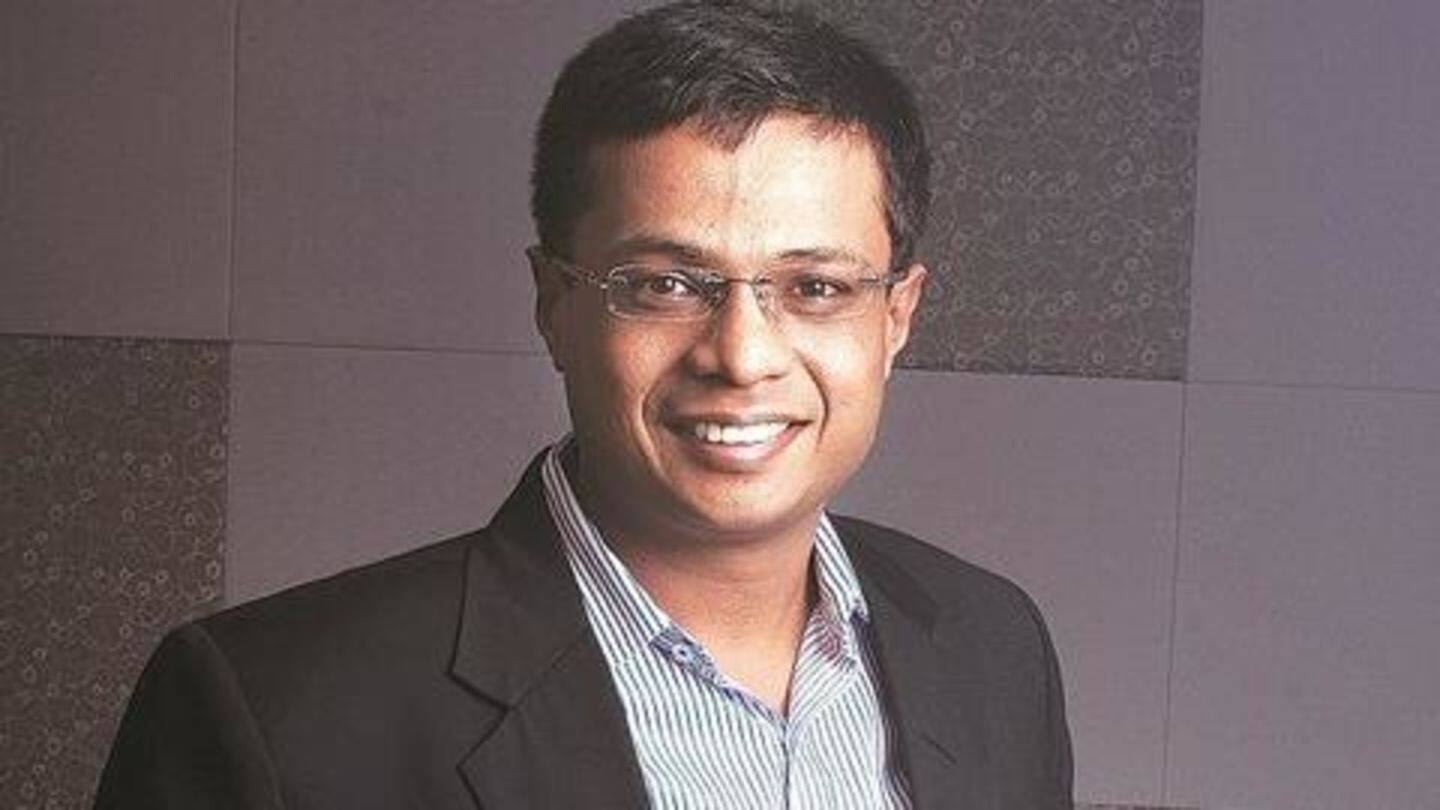 Flipkart co-founder Sachin Bansal, along with investment banker Ankit Agarwal, has registered a new company - BAC Acquisitions Private Limited - according to data from the Registrar of Companies. Bansal had earlier exited Flipkart during the Walmart-Flipkart deal, selling his 5.5% stake in the e-commerce giant for $800mn-$1bn. Evidently, Bansal is now all geared up for a new venture. Here's more.
Not much is known about BAC Acquisitions
BAC Acquisitions has been registered as a non-government private company with an authorized capital of Rs. 1cr and a paid-up capital of the same amount. Ankit Agarwal, a former Bank of America executive, and Bansal's batchmate from IIT-Delhi has been registered as the company's second director. These details apart, not much is known about the company or the nature of its business.
What could be the nature of Bansal's new business?
Entrackr had earlier reported that Bansal planned to set up an holding entity to focus on agri-tech and fintech businesses. Reportedly, Bansal had plans to head subsidiaries in these segments, and make major and minor investments in the aforementioned areas. BAC Acquisitions could well be the realization of this vision, or could be something else entirely. For now, it's impossible to say which.
Speculation had been rife about Bansal's next venture
Ever since his exit from Flipkart, speculation had been rife about Bansal's second innings in India's startup ecosystem. First, it was reported that Bansal had plans to set up a $1bn startup-focused fund, with an eye on AI, blockchain, and drone startups. Then it was reported that Bansal was keen on investing $100mn in Ola. Till February this year, Bansal had invested $26mn in several startups including InShorts, Unacademy, SpoonJoy etc.
Meanwhile, Binny Bansal is also starting his second innings
Meanwhile, Flipkart's other co-founder, Binny Bansal is also reportedly getting ready to start his second innings. Binny had stepped down from Flipkart in November over allegations of 'personal misconduct', and its been reported that he has joined hands with former Flipkart executive and McKinsey consultant Saikiran Krishnamurthy for his next venture - xto10x Technologies - aimed at growth-stage startups.
What we know about Binny's new venture
From what we know, xto10x Technologies, will offer tools for growth-stage startups looking to scale up. As Entrackr notes, Binny's new startup will be a "combination of SAP, Coursera and McKinsey for startups". Persons familiar with the matter told ET that Binny and Krishnamurthy are looking to create a new-age model of consulting for startups.
How the two Bansals can help the Indian startup ecosystem
Now that both Bansals - credited for one of the biggest successes of the Indian startup ecosystem - are looking to get back to business, one thing is becoming clear. Exits from successful startups can prove to be quite beneficial for the startup ecosystem itself if the money gained by exiting parties finds its way back into the system.