Sensex gains over 425 points, Nifty reaches near 16,500 mark
Sensex gains over 425 points, Nifty reaches near 16,500 mark
Jun 09, 2022, 04:01 pm
2 min read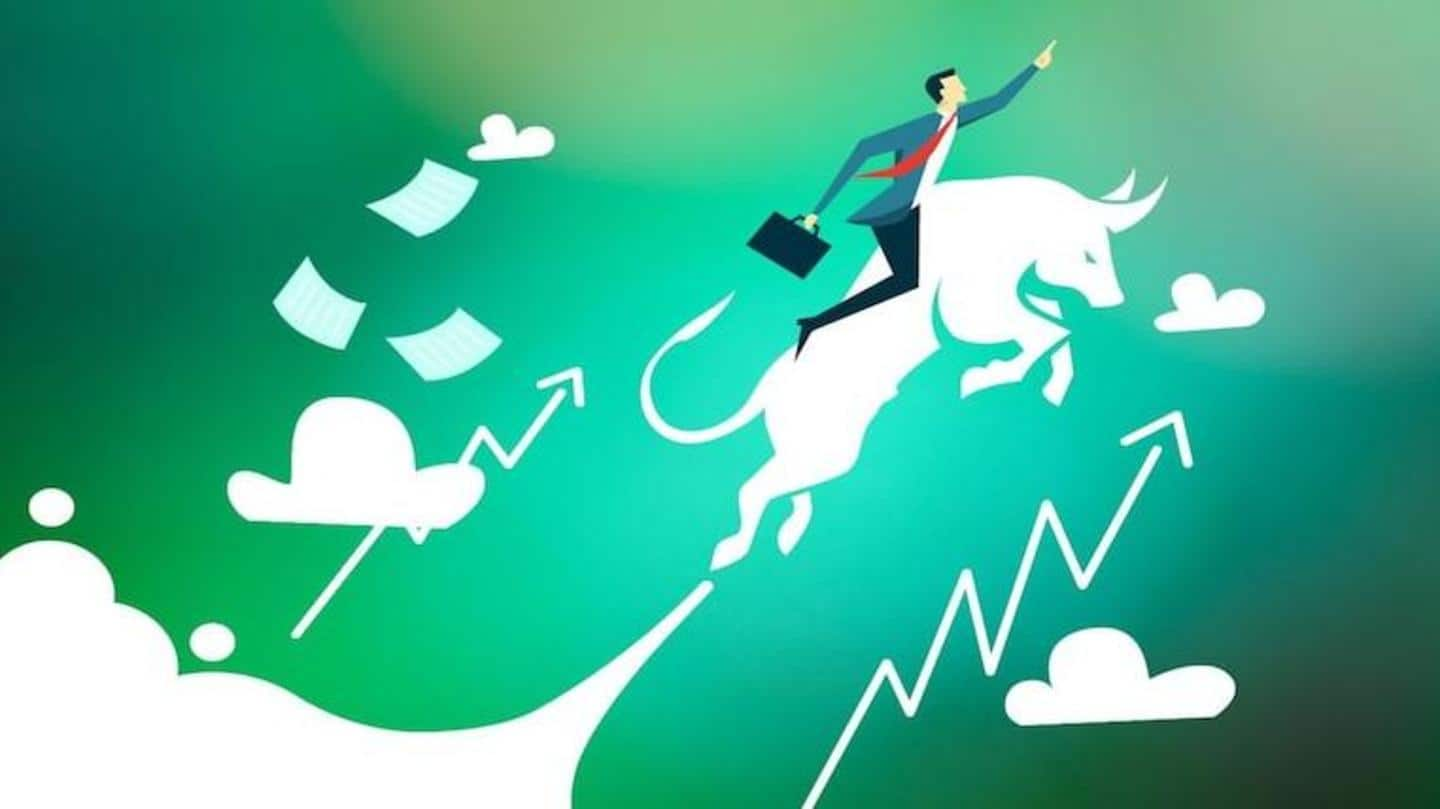 The benchmark Sensex and Nifty indices on Thursday showed an upward trend, snapping the four-day losing streak. The Sensex rose 0.77% to 55,320.28 points while the Nifty gained 0.74% to end at 16,478.1 points. The midcap witnessed an upward trend with the Nifty Midcap 50 rising 0.46% to 7,639.7 points. Read on for more details on Thursday's market report.
Who were the biggest gainers and loses on Thursday?
As far as the top sector gainers are concerned, NIFTY PHARMA, NIFTY ENERGY, and NIFTY INFRA topped the list, edging up 1.19%, 1.18% and 1.01%, respectively. Meanwhile, Dr Reddys Labs, BPCL, and Reliance emerged as the biggest stock gainers, adding 3.07%, 2.81%, and 2.64%, respectively. Tata Steel, Shree Cements, and Grasim lead the negative pack, plummeting 3.95%, 2.01%, and 1.56%, respectively.
INR slipped 0.06% against the US Dollar
The Indian rupee (INR) on Thursday weakened against the US Dollar, plunging 0.06% to settle at Rs. 77.78. The gold futures largely traded flat, settling at Rs. 50,958, whereas the silver futures dropped 0.3% to Rs. 61,841. On the other hand, the crude oil futures slipped 0.76% to $121.52 per barrel.
Take a look at the global markets
The Asian markets witnessed a poor run on Thursday. While the Shanghai Composite Index slipped to 3,238.95 points, Hang Seng Index plunged to 21,869.05 points, and Nikkei dropped to 28,246.53 points. In the US, NASDAQ plunged 88.96 points, or 0.73%, to 12,086.27 points.
How have the popular cryptocurrencies moved today?
Bitcoin is trading at $30,537.27, which is 0.22% up from yesterday. Ethereum is up 0.65% and is listed at $1,816.77. Tether, BNB, and Cardano are trading at $0.9993 (0.02% down), $291.65 (0.25% down), and $0.6521 (2.12% up), respectively. Dogecoin is trading 0.56% higher than yesterday at $0.08073.
Fuel prices in Delhi and Mumbai on Thursday
The fuel prices in Delhi remain unchanged on Thursday, with diesel priced at Rs. 89.66/liter and petrol costing Rs. 96.76/liter. Meanwhile, in Mumbai, diesel costs Rs. 97.26/liter and petrol is priced at Rs. 111.33/liter.