SoftBank's tryst with India's start-up scenario
SoftBank's tryst with India's start-up scenario
Apr 24, 2017, 11:52 am
3 min read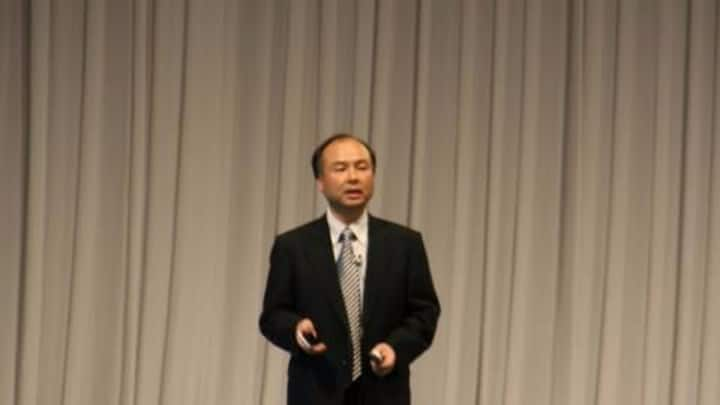 SoftBank may have tasted failure with Snapdeal but it still believes in making a profit with its Indian investments. Rumors of a potential investment in Paytm and a probable investment in Flipkart-Snapdeal merged entity, are already floating in the air. This might be a good time to take a look at SoftBank, Masayoshi Son's war chest, and what makes the entire contraption tick.
A $10 billion wallet and a shopping list
When Masayoshi Son, founder and CEO of SoftBank Group Corp came to India in December last year, he said that his firm had plans of spending $10 billion or Rs. 68,220 crore in India, notwithstanding $2 billion investment it has made in last 2 years. The money is slotted for investments in the internet and renewable energy space, with a focus on solar power.
What's the buzz on the market now?
SoftBank is apparently talking with the leading payment platform in India, Paytm, to make an investment of $1 to $1.5 billion. It will also invest in the merged entity of Snapdeal and Flipkart, if the talks finally bear fruit. If Paytm investment happens, SoftBank may consider a Paytm and Snapdeal merger to be allied with the newest entrant in e-commerce.
SoftBank to invest in BigBasket?
BigBasket has opened up a dialogue with its comparatively smaller rival Grofers for a possible merger, in order to get a $60-100 million funding from SoftBank group, which is currently backing Grofers. While neither BigBasket nor SoftBank has commented, Grofers replied saying that they are very "well capitalized" with the investors' support and "don't need to make any strategic moves at this time."
Nikesh Arora was just a hiccup
Second-in-command to founder Masayoshi Son, Nikesh Arora was in line to become Son's successor but things started going awry. Arora was shown the exit from SoftBank, when investments in Snapdeal and Housing, for which Arora was responsible, started to tank. However, this didn't affect Son's enthusiasm, as he said, "India has the best opportunity ahead of us. That is why I come here today."
The $100 billion war chest for spending
Masayoshi Son is not someone, who would come with pocket change; chances are if his $10 billion falls short he can always tap into his $100 billion technology fund to get things going. His Vision Fund will not run out of money anytime soon and has big names like Apple and Oracle shelling out $1 billion each and investors from Saudi Arabia pitching in.
"Videshi" investments, "desi" formula
The MD of SoftBank, Deep Nishar doesn't live in pipe dreams; his investment formula is a time-tested one. Recently at an event, he said, "I don't understand this world of venture capital. But just remember, as a Gujarati, there is only one rule of business - you put in Rs. 1 today, you should get Rs. 1.30 at the end of the year."
Son's promise to USA or to Trump?
Son has promised to invest $50 billion in the United States while bumping into its newest President Donald Trump. Trump called this a personal victory and said this wouldn't have happened if Hillary was the president. In truth, SoftBank was eyeing to invest in the USA for some time and grabbed the opportunity to be in the good books of the present government.