Uber-SoftBank deal in trouble? Could invest in Lyft, says SoftBank-CEO
Uber-SoftBank deal in trouble? Could invest in Lyft, says SoftBank-CEO
Nov 06, 2017, 10:43 pm
3 min read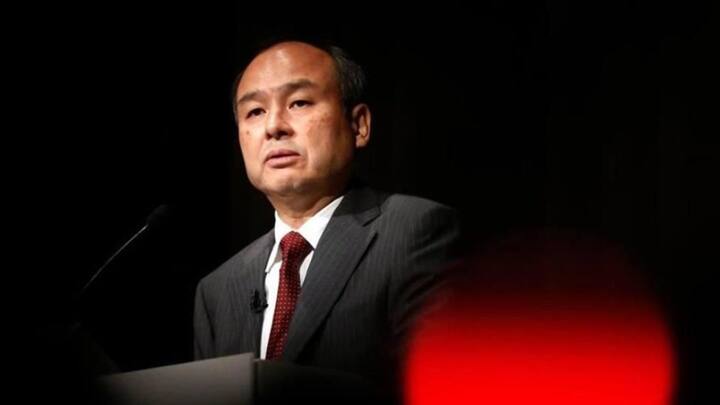 At a time when SoftBank's investment in Uber is expected to be finalized, the Japanese conglomerate has hinted it could still change its mind over the costly deal. In the quarterly-earnings briefing, SoftBank Founder-CEO Masayoshi Son said that the group and Uber are struggling to reach an agreement on terms. He said SoftBank could also consider investing in Uber's rival, Lyft. Read more!
Never know what will happen: Son on investing in Uber
"We are positively exploring the (Uber) opportunity, but whether we make an investment or not—I don't want you to call me a cheater or a liar. Depending on the price and the terms, we might change the entity that we would invest in to Lyft."
Would invest in Uber or Lyft, says Son
Calling Uber a "good company," Masayoshi Son said due to pricing and terms-and-conditions, SoftBank has "not yet decided" on the investment. He said if SoftBank can't agree on a price Uber investors would sell their shares for, the group would invest in Uber's rival Lyft, adding it is "wholly possible". Son would be happy to fund either one of the US-based ride-hailing companies.
"We might have a different decision"
On the proposed Uber deal, CEO Son said: "Probably most of the investment would be buying out from existing investors, and maybe existing investors don't want to sell. And if we can't accept the price, maybe we might have a different decision."
SoftBank to acquire 14-20% Uber shares
SoftBank plans to buy 14-20% of Uber's shares and also has a tentative deal in place with the company's board. Both the parties are still haggling over the share price. SoftBank doesn't want to pay the "high" price demanded by Uber shareholders. However, in October, Uber's board approved changes in corporate governance structure, paving the way for SoftBank to buy early investors' shares.
Travis Kalanick-Benchmark Capital disagreement over SoftBank deal
In mid-October, Uber's Arianna Huffington said the SoftBank deal would be confirmed in a week. However, even after two weeks, the agreement has not yet been finalized. Meanwhile, there have been reports last week that "disagreement" between Uber's ousted CEO Travis Kalanick and the company's early investor Benchmark Capital (which filed a lawsuit against Kalanick) also prevented the closure of the SoftBank deal.
Turbulent time for the ride-hailing company
SoftBank CEO Masayoshi Son noted Uber had a good start but also acknowledged that the company had been lately "struggling through some management issues." Following the sexual harassment allegations and Kalanick's controversial video shaming an Uber driver, the ride-hailing company has lost its US market share to Lyft while facing a potential ban in its largest European market, London.