SUV sales grew seven times faster than passenger-cars in 2017-18
SUV sales grew seven times faster than passenger-cars in 2017-18
Apr 15, 2018, 01:22 am
2 min read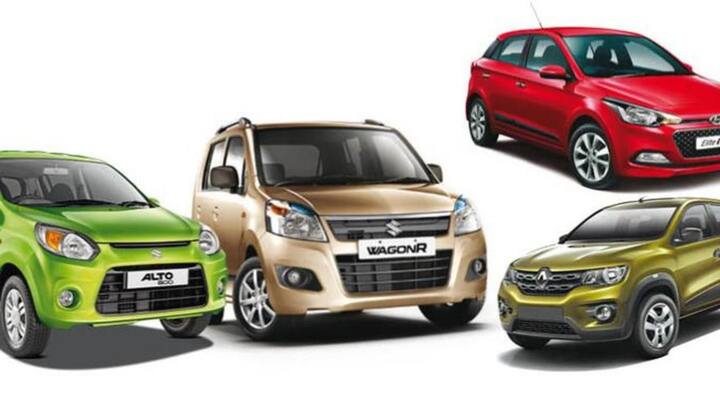 Fuelled by new models and changing lifestyles, SUV sales grew seven times faster than passenger car sales in 2017-18, according to a report released by the Society of Indian Automobile Manufacturers (SIAM). Market analysts are of the opinion that the preference for SUVs will grow even stronger, in line with the global trends. Here's more.
Growth in vehicle sales in numbers
While sales of small cars and sedans saw a growth rate of 3% in the FY2017-18, SUV sales in India saw a growth of 21% - the fastest in the personal commuter segment, higher than scooters (20%) and motorcycles (14%). Overall, passenger vehicle sales, including SUVs rose to almost 30% in 2017-18 compared to 14% recorded at the end of March 2010.
SUV and non-SUV sales, broken down in numbers
In 2017-18, 9.2 lakh SUVs were sold as against 7.6 lakh units in the previous year. Meanwhile, the non-SUV segment (compact cars and sedans), despite accounting for larger volumes, saw only 21.7 lakh units sold in 2017-18 against 21 lakh units in 2016-17.
What drove the sudden growth of SUV sales
There are several factors driving this growth. Firstly, drops in prices of SUVs have made them more affordable, thereby prompting buyers to opt for SUVs instead of expensive passenger cars. Additionally, considering Indian road conditions, geography, and large road network, the sturdy nature of SUVs, higher seating capacity, and larger cabin-space make them suitable for Indian buyers.
Even the luxury SUV segment has seen a jump
Apart from the affordable SUV section, SUV sales also saw significant growth in luxury sections. For instance, the Jeep Compass (Rs. 15 lakh), the first indigenously-built SUV from Fiat Chrysler India, saw over 20,000 units sold in eight months. Even Mercedes-Benz, the leader in the luxury car segment in India, gets 35% of its sales from SUVs, including models such as GLC, and GLE.