Tata Sons acquires Air India for Rs. 18,000 crore
Tata Sons acquires Air India for Rs. 18,000 crore
Oct 08, 2021, 04:40 pm
2 min read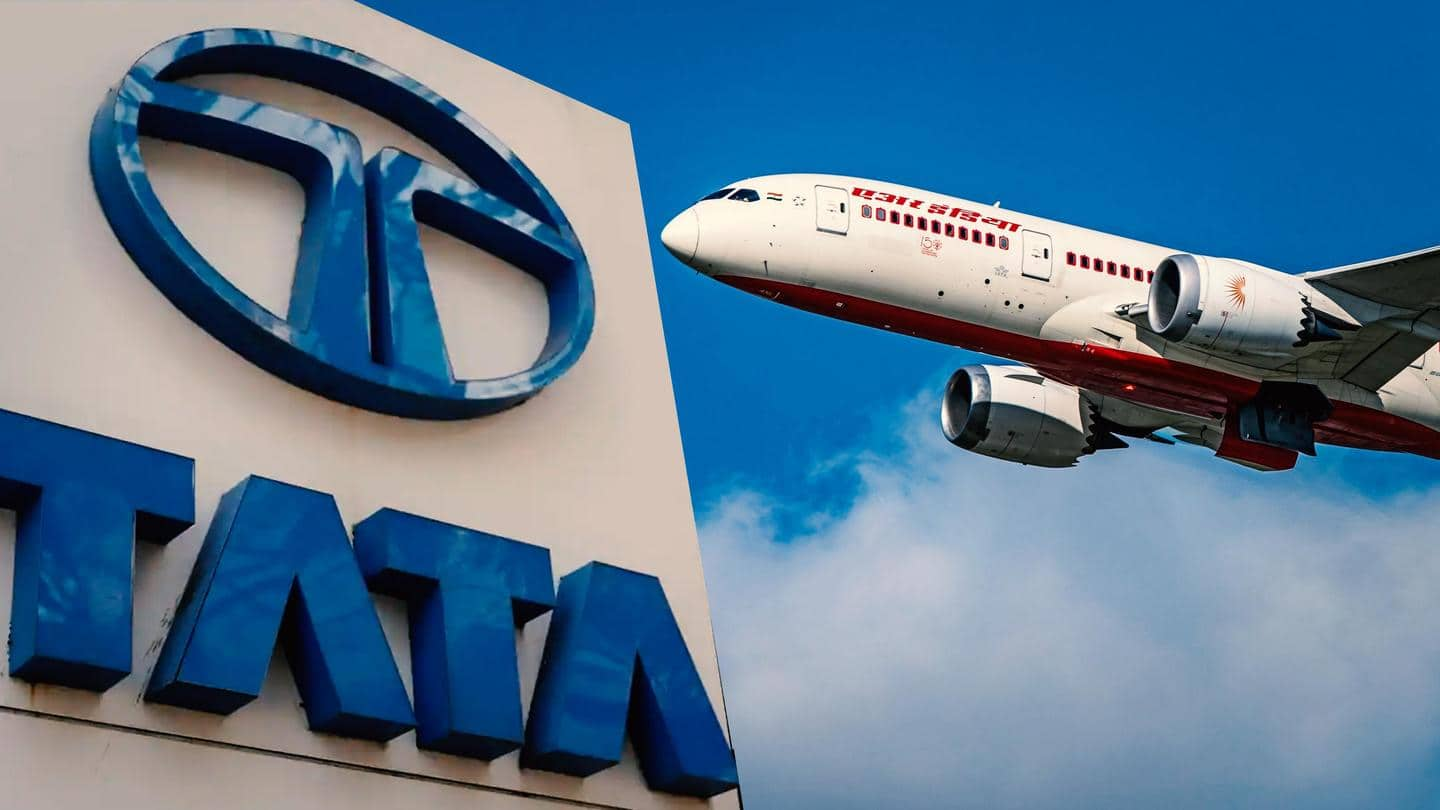 Tata Sons has won the bid to acquire national carrier Air India after placing a winning bid of Rs. 18,000 crore, reports said. This marks the privatization of the debt-laden airline after decades of government control. Last week, the government had struck down a Bloomberg report that said the Tatas had won the bid, saying that nothing had been finalized. Here are more details.
Tata and SpiceJet chairman had placed bids
Tata Group and SpiceJet chairman Ajay Singh had bid for the state-run airline a few weeks ago. Tata winning the bid marks the return of Air India to that company after 67 years. The Tata Group had founded the airline in October 1932, naming it Tata Airlines. The Indian government had nationalized it in 1953.
'Welcome back, Air India'
Air India has suffered losses of over Rs. 70,000 crore
Air India has been affected by losses since its merger with domestic operator Indian Airlines in 2007. In fact, the government loses nearly Rs. 20 crore every day to run the airline and the total losses have reached more than Rs. 70,000 crore, officials say. It has been surviving through debt for the past several years.
What all is included in the bid?
With this bid, Tata will get control of 4,400 domestic and 1,800 international landing and parking slots at airports across India as well as 900 slots at foreign airports. Besides a 100% stake in Air India and its low-cost arm, Air India Express, the winning bid also includes a 50% stake in the ground-handling company Air India SATS Airport Services Private Limited.
Tata to take over Rs. 15,300 crore debt
As on August 31, 2021, Air India has a total debt of Rs. 61,562 crore. Of that amount, Rs. 15,300 crore will be handed over to the winning bidder. The remaining Rs. 46,262 crore will be transferred to Air India Assets Holding Limited (AIAHL). AIAHL is a special purpose vehicle (SPV) formed by the government.
No AI employee will be retrenched for a year
The winning bidder will not retrench any employee for a minimum period of one year and if retrenched after a year, they will have to be offered VRS or voluntary retirement scheme. Gratuity and Provident Fund (PF) benefits will also be provided to all employees, a top official said. Air India adds a third brand to Tata's airline fleet, after Vistara and AirAsia India.