Facebook will maintain integrity of elections in India: Mark Zuckerberg
Facebook will maintain integrity of elections in India: Mark Zuckerberg
Written by
NewsBytes Desk
Apr 11, 2018, 10:36 am
3 min read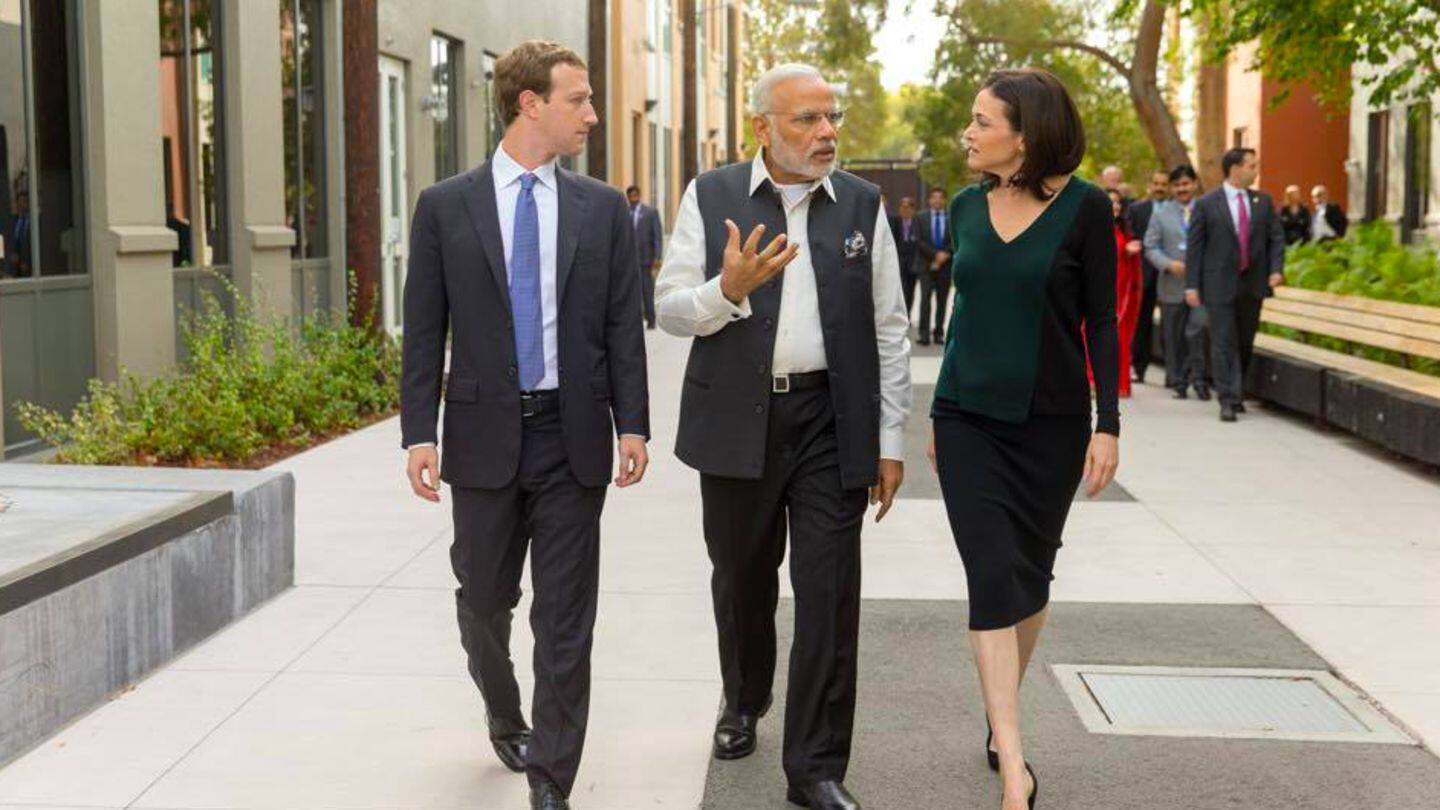 In his first ever appearance before the US Congress on Tuesday, Facebook chief Mark Zuckerberg took personal responsibility for the Cambridge Analytica data-breach scandal. While apologizing, Zuckerberg said he was taking measures to fix FB's privacy policies. "2018 is an important year. Several countries like India, Pakistan will have elections. We'll do everything possible to ensure these elections are safe," he said. Here's more.
"It was my mistake and I'm sorry. I started Facebook, I run it, and I'm responsible for what happens here," Zuckerberg said, apologizing for the data leak of 87 million Facebook users for Trump's presidential campaign. "We didn't do enough to prevent these tools from being used for harm. That goes for fake news, foreign interference in elections, hate speech, developers and data privacy."
"There are people in Russia whose job is to try to exploit our systems and other internet systems. So, this is an arms race. They're going to keep getting better and we need to invest in getting better at this too," the 33-year-old CEO said. "After the 2016 election, our top priority was protecting the integrity of other elections around the world," he added.
FB cooperating with special investigation on Russian interference
Zuckerberg also informed the lawmakers that FB was helping the special prosecutor's investigation on Russia's interference in the 2016 US presidential election. Calling his work with the special counsel confidential, Zuckerberg informed he hadn't been personally contacted and wasn't particularly aware of any subpoena. "There may be (a subpoena), but I know we're working with them," he reportedly said.
Observing government's intervention was needed to better regulate social media, Senator Chuck Grassley, chair of one of the committees, said, "Congress must determine if and how we need to strengthen privacy standards to ensure transparency and understanding for the billions of consumers who utilize these products." Zuckerberg is scheduled to appear at a similar hearing in the House of Representatives on Wednesday.
Zuckerberg's testimony fails to impress critics, FB users
As Zuckerberg testified, protestors gathered at Capitol Hill wearing his masks and #DeleteFacebook T-shirts. His testimony, a string of phrases we have been hearing ever since the Cambridge Analytica scandal broke out lamentably repeated once again, has done little to help his cause. The New York Times called it an unappealing "dorm-room defense", unbecoming for the head of the world's biggest social media platform.
If you had to take a drink when Zuckerberg says: "I'll have my team get back to you," you'd be real real drunk. Related: Zuckerberg team at Facebook needs to drink.

— Kara Swisher (@karaswisher) April 10, 2018