Airtel Digital TV to credit remaining balance on long-term packs
Airtel Digital TV to credit remaining balance on long-term packs
Feb 13, 2019, 09:32 pm
2 min read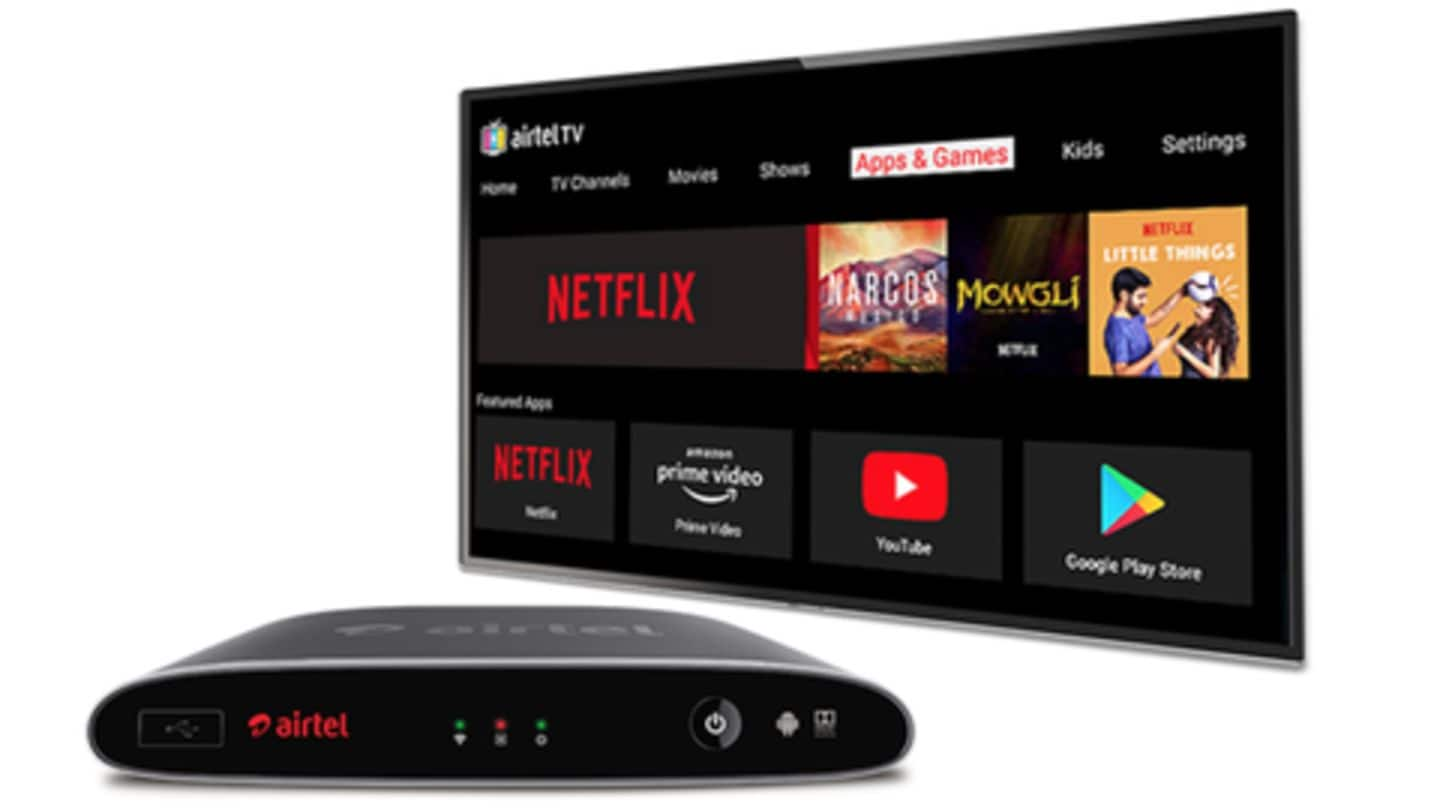 TRAI's new DTH regulations, effective since February 1, bring with them a fair share of confusion. On one hand, selecting a-la-carte packs is cumbersome, customers with long-term recharge packs have little clarification over their subscriptions. However, Airtel Digital TV has now confirmed that it will credit back unused balance to the subscriber's account who had opted for long-term plans. Here's more.
Airtel's long-term plan subscribers can still create a base pack
As per Airtel's clarification, subscribers who had earlier paid for long-term plans can move to new plans by either selecting a-la-carte channels or any of the recommended plans. Moreover, the company has noted that the total amount for the unused subscription period would be credited back to the subscriber's Airtel Digital TV account and would be gradually adjusted against the new plan.
What if you fail to switch to a new plan?
In case you fail to switch to a new plan, Airtel Digital TV will migrate you to your closest resembling plan and thus avoid any blackout.
Haven't yet created base pack? Here's how to get started
Airtel Digital TV users can log in via the official website or My Airtel app. After login, you can select from three different packs: Recommended, Broadcaster, or A-la-Carte. For creating your own base pack, select A-la-carte option and pick your favorite channels or top-up packs. Notably, 25 Free-to-Air DD channels come as default and you cannot remove them from the list.
Recently, Airtel introduced regional channel packs to simplify selection
Further, Airtel Digital TV's regional packs come in seven languages: Bengali, Gujarati, Kannada, Malayalam, Marathi, Tamil and Telugu. All the packs, except for Gujarati, are divided into full-priced regional plans and slightly cheaper mini plans. As for pricing, these top-ups range from Rs. 7 (Gujarati) to Rs. 135 (Telugu). Notably, Airtel hasn't yet revealed the list of channels which come bundled with these top-ups.