Uber's autonomous car hits pedestrian, results in her death
Uber's autonomous car hits pedestrian, results in her death
Written by
Bhavika Bhuwalka
Mar 23, 2018, 10:08 am
2 min read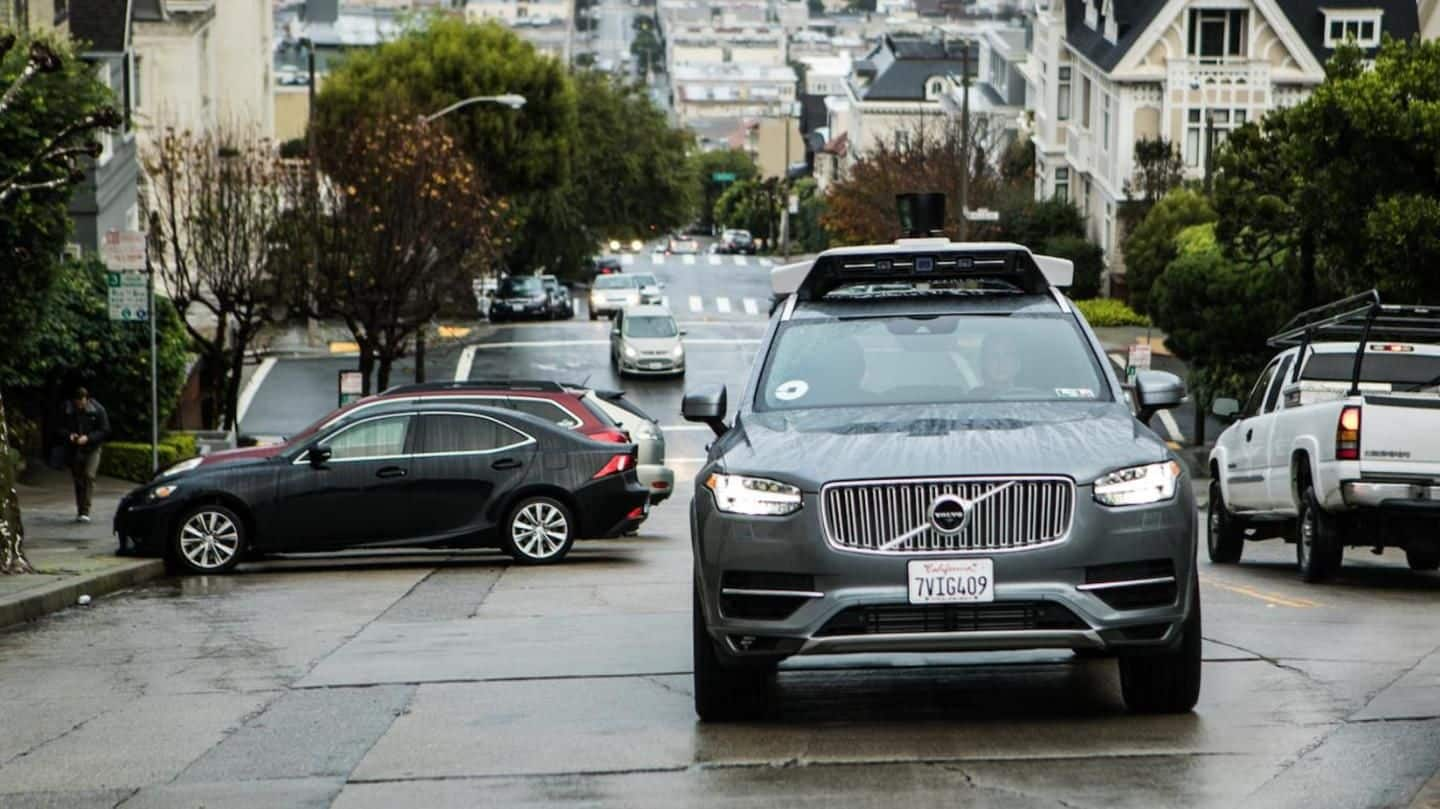 An autonomous Uber car, while being tested in Tempe, Arizona, has been involved in a fatal accident which resulted in the death of a pedestrian. The SUV was in autonomous mode at the time of the collision, according to Arizona Police. This is the first instance of a human death caused due to an autonomous vehicle operating in self-driving mode.
Pedestrian was jaywalking when she was hit by Uber's SUV
The autonomous SUV was driving northbound when a woman jaywalked across the road, crossing its path. At this point, she was struck by the Uber vehicle. According to reports, she was taken to the hospital after the accident, where she later died.
Working with local police to understand what happened: Uber CEO
Some incredibly sad news out of Arizona. We're thinking of the victim's family as we work with local law enforcement to understand what happened. https://t.co/cwTCVJjEuz

— dara khosrowshahi (@dkhos) March 19, 2018
The autonomous Uber car had a safety driver inside it
Notably, according to rules regarding Uber testing its autonomous vehicles on public roads, the car did have a safety driver at the wheel. Thus, there is a possibility of the safety driver being legally held responsible for the accident since his key role is to take over the vehicle when the self-driving system fails or endangers others.
Uber has paused all of its autonomous vehicle testing operations
In the wake of the accident, Uber has currently halted all of its autonomous vehicle testing operations across all cities including Pittsburgh, Toronto, San Francisco and Phoenix. The outcome of the incident is awaited, as it will define the implications on autonomous vehicles and their use on roads going forward. No other passenger was present in the vehicle during the accident.