#CareerBytes: Important entrance exam deadlines in 2020 students should know
#CareerBytes: Important entrance exam deadlines in 2020 students should know
Written by
Ramya Patelkhana
Dec 31, 2019, 04:34 pm
3 min read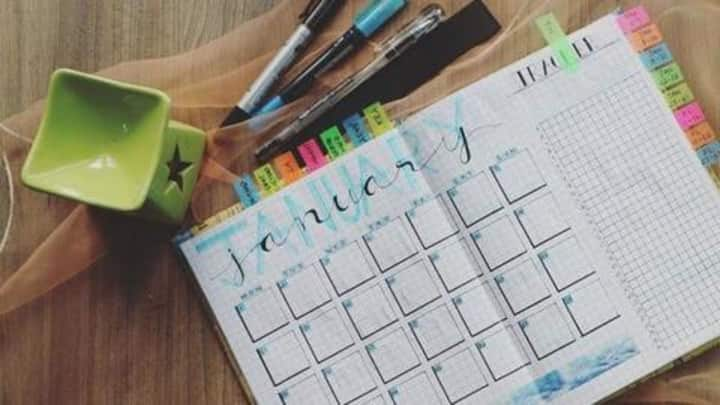 Every year, thousands of competitive exams are conducted in India either for finding eligible candidates for certain college admissions or filling vacant government sector jobs. With 2019 drawing to a close, it's essential for students to stay on top of important entrance exam deadlines in 2020 to avoid last-minute trouble. Here are the important deadlines for some popular entrance exams in 2020 for students.
Popular engineering entrance exams like JEE and BITSAT
Joint Entrance Examination (JEE), comprising Main and Advanced, and BITS Admission Test (BITSAT) are the most popular engineering entrances. The deadline for JEE-Main 2020 (April) applications is March 7; it will be conducted during April 3-9. Meanwhile, the application process for JEE-Advanced is expected to take place in the first half of May. BITSAT-2020 applications would be available between January 4 and March 31.
Deadlines for VITEEE and SRMJEEE
The last date to register for the popular Vellore Institute of Technology Engineering Entrance Examination (VITEEE) is February 29. The deadline for submitting online applications for SRMJEEE 2020 entrance conducted by Chennai's SRM Institute of Science and Technology is March 30.
About the NEET (UG) medical entrance exam
The National Eligibility cum Entrance Test-Under Graduate (NEET [UG]) is a medical entrance exam conducted for admitting students to MBBS/BDS and other undergraduate medical courses. While the deadline for NEET-UG 2020 registration is December 31, 2019, candidates can pay the fee till January 1. From 2020, NEET will be the only entrance for medical courses as AIIMS-MBBS and JIPMER tests have been discontinued.
Popular law entrance exams in India
Common Law Admission Test (CLAT) and Law School Admission Test-India (LSAT-India) are popular law entrance exams in India. The applications for CLAT-2020 will open on January 1 and close on March 31; it will be conducted on May 10. Registrations for LSAT-2020 India, which will be held on May 1, opened on December 6; the deadline to submit the application forms is April 14.
About the MAT and ATMA management entrance exams
Management Aptitude Test (MAT), conducted by All India Management Association, is a popular management entrance. The deadline for MAT-2020 registration is January 26 for the computer-based test mode and February 9 for the paper-based test. The deadline to apply for the February 2020 session of AIMS Test for Management Admissions (ATMA) is February 3. It is conducted by Association of Indian Management Schools (AIMS).
Deadline for Actuarial Common Entrance Test (ACET) registration
The Actuarial Common Entrance Test (ACET) is an entrance exam for students wishing to become actuaries. It is conducted by the Institute of Actuaries of India (IAI). The deadline for ACET (February) 2020 registrations is 28 January; the exam will be conducted on February 29.
Important dates for UPSC CSE 2020 examination
The UPSC Civil Services Examination (CSE), or IAS Exam, is one of the most popular competitive exams in India. The UPSC has announced that the official notification for CSE-2020 Prelims would be issued on February 12; the deadline for submitting applications would be March 3. The CSE-2020 Prelims will be conducted on May 31, while the Mains would be held from September 18.