#CareerBytes: Five popular scholarships every law student should know about
#CareerBytes: Five popular scholarships every law student should know about
Written by
Ramya Patelkhana
Dec 31, 2019, 12:05 pm
3 min read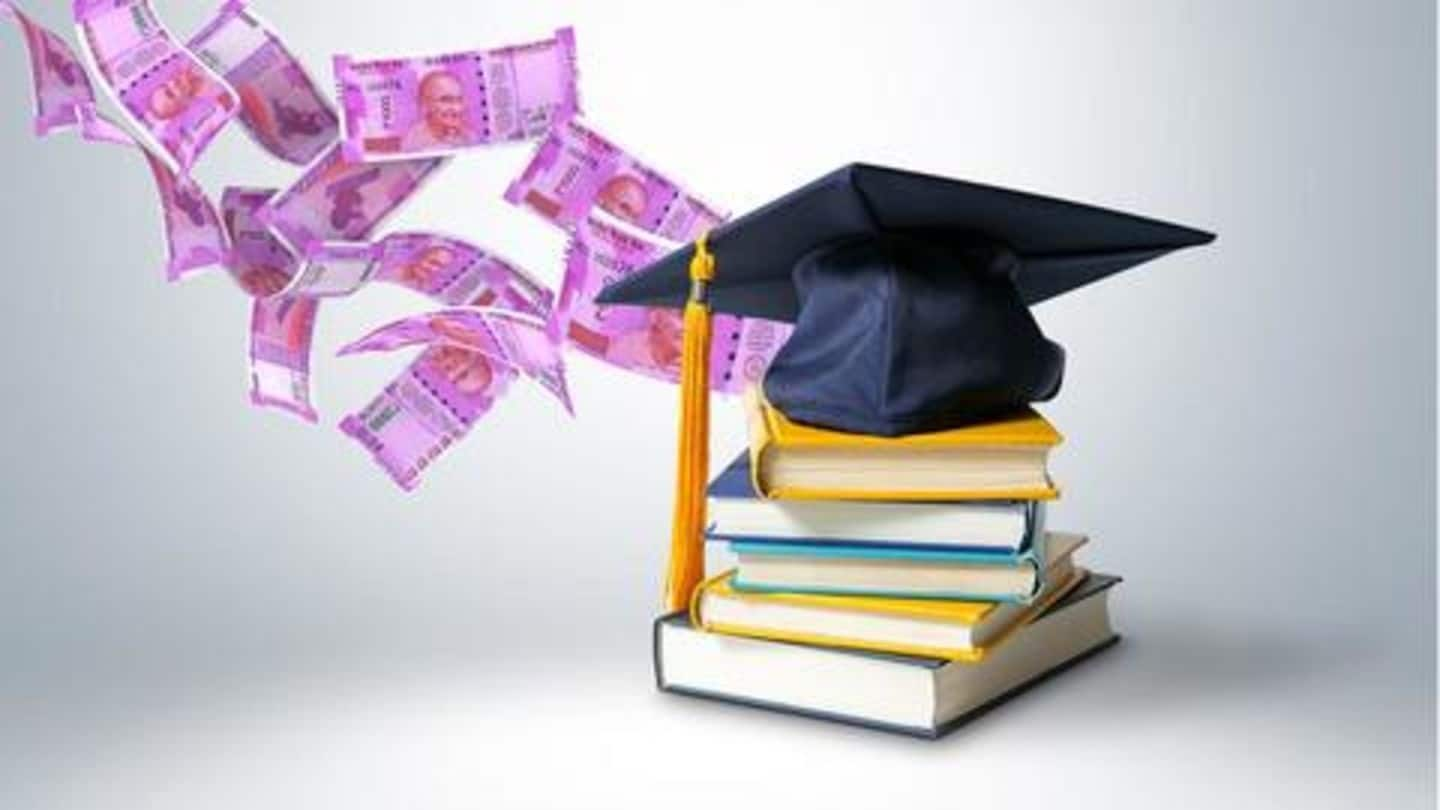 Law is one of the most sought after career options among students in the country because of the lucrative opportunities it offers. As education is becoming more expensive, many students are unable to pursue law education. However, there are numerous scholarships available that help students overcome financial constraints, ensuring such obstacles don't affect their studies. Here are five popular scholarships for law students.
Central Sector Scheme of Scholarships for College and University Students
Human Resources Development Ministry's Department of Higher Education offers Central Sector Scheme of Scholarships for College and University Students. Annually, 82,000 scholarships (41,000 each for boys and girls) are awarded for graduate/postgraduate studies in colleges/universities and professional courses, including law. Candidates whose family-income is less than Rs. 8 lakh/annum are eligible. The scholarship amount is Rs. 10,000/year for graduation and Rs. 20,000/annum for post-graduation.
Scholarship offered to students from minority communities
The Minority Affairs Ministry also awards 60,000 Merit-cum-Means Scholarships every year for pursuing technical/professional courses, including law programs like LLB and LLM. Students from minority communities like Muslim, Christian, Sikh, Buddhist, Jain, and Parsi are eligible. Their family income shouldn't exceed Rs. 2.5 lakh/annum. Selected candidates are awarded Rs. 20,000/year (or actual course fee; whichever is lower) and a maintenance allowance of Rs. 500-1,000/month.
About the Aditya Birla Group Scholarship Programme
The Aditya Birla Scholarship Programme also offers scholarships to law students. Students from select institutes can apply. Institutes like National Law School of India University (Bengaluru), NALSAR University of Law (Hyderabad), WB National University of Juridical Sciences (Kolkata), National Law University (Jodhpur), and Gujarat National Law University are covered. For law courses, the program offers Rs. 1.8 lakh/year (or actual fees; whichever is lower).
Scholarships for law students by Quill Foundation
Quill Foundation, a Delhi-based autonomous institution engaged in research and advocacy, also offers scholarships to law students. Under its Scholarship/Mentoring Program, students who are academically meritorious but financially weak can avail scholarship for pursuing the LLB program; candidates are also mentored throughout the course. To qualify, the applicant must have passed Class-12 (or equivalent) with a minimum score of 60% in English optional/elective subjects.
Fully Funded Science & Law School Scholarship
For students wishing to pursue law courses from top-rated institutes across the world, Afidavit Institute of Judicial Practice's Fully Funded Science & Law School Scholarship is a great opportunity. The organization sponsors international students, including Indians, to study at top science or law schools ranked below 1,000 on QS World University Rankings. They can pursue courses at these schools without paying any fees.