Top career options for Commerce students after Class 12
Top career options for Commerce students after Class 12
Written by
Ramya Patelkhana
Apr 06, 2018, 12:29 am
4 min read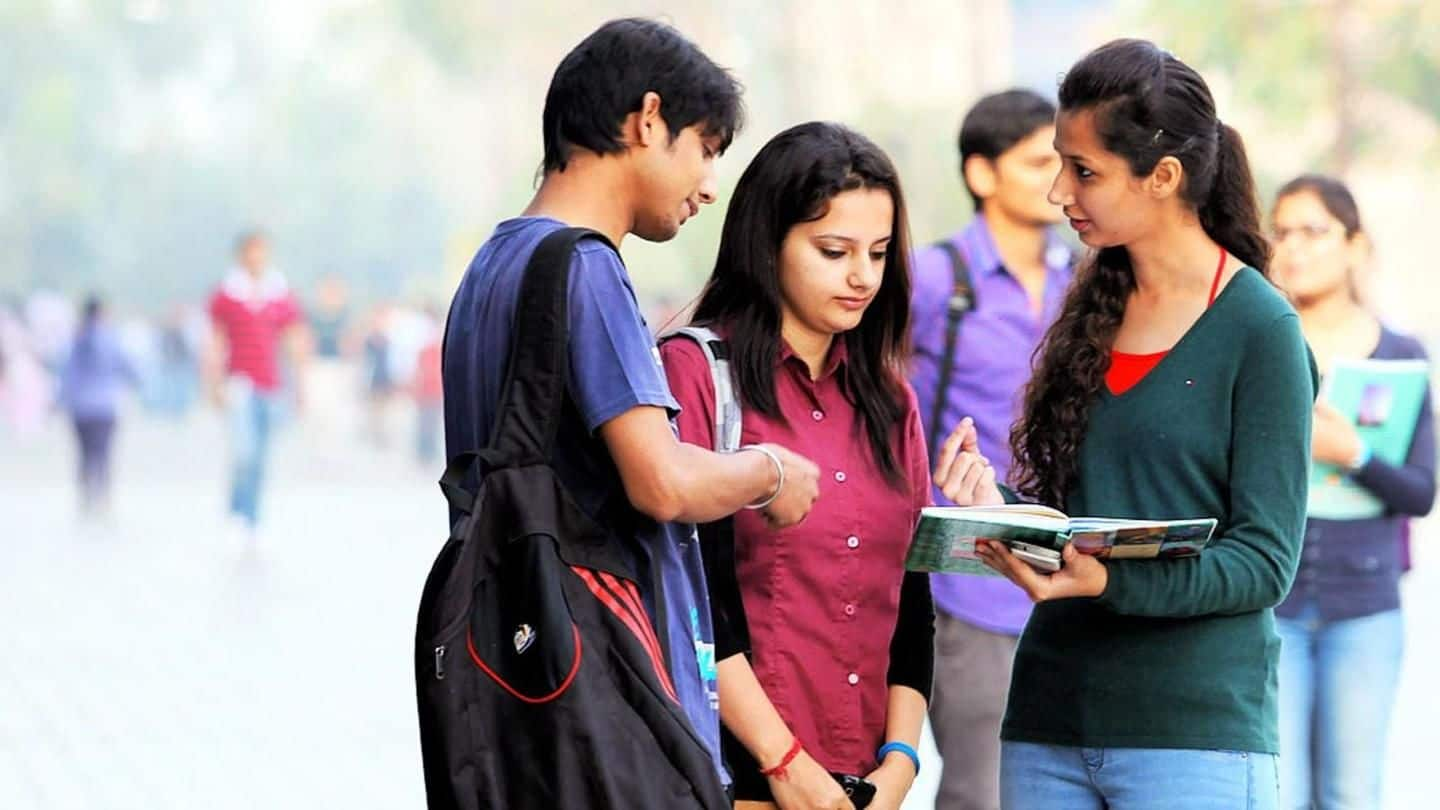 What to do after 12th Class? This is a common question among students and commerce students are no different. Deciding on a career after Class 12 is crucial, but there are numerous options available today. That's why, it becomes a challenge to choose the right career path. Here are some of the best career options available for commerce students in India.
Chartered Accountant, a professional course provided by ICAI
Chartered Accountants provide financial advice, maintain financial records, conduct audits, etc. They work for companies or practice privately. Institute of Chartered Accountants of India (ICAI) provides the three-level CA program comprising Foundation, Intermediate, Final courses. After 12th, students can enroll for Foundation, register by June/December-end to pass the November/May examination to qualify for Intermediate, followed by article training, Final, article-ship, and ICAI membership.
Company Secretary is another promising career option
A Company Secretary deals with legal aspects of a company's management, completes tax-records, advises directors, and acts as a bridge between the organization and regulators. Institute of Company Secretaries of India (ICSI) offers CS program comprising three-stages: Foundation, Executive Program, Professional Program. After 12th, students can enroll for Foundation. Admission is open throughout the year; exams are held in June and December, every year.
BBA for business insights and real world business skills
Those interested in building a career in business management can go for three-year Bachelor of Business Administration (BBA). After BBA, candidates can pursue MBA with specialization in various fields. Integrated five-year BBA+MBA course is also available. Both the courses are offered by several popular state and private universities/colleges in the country; admissions are based on students' merit or entrance exams (depends on the college/university).
What about those interested in pursuing law?
Law is among the popular career-oriented courses after Class 12. Students who want to pursue the legal degree after 12th can opt for three-year LLB (Bachelor of Law) or five-year integrated degrees like BA+LLB, BSc+LLB, BBA+LLB, and BCom+LLB. Top law colleges offering undergraduate courses include Bengaluru's National Law School of India University (admission through CLAT exam) and Delhi's National Law University (through AILET exam).
Journalism, Mass Communication: The business of news, entertainment, advertising
Those wishing to enter news, advertising, or entertainment media can opt for journalism and mass communication. Students can pursue courses like BA in Journalism and Mass Communication, Bachelor of Journalism and Mass Communication, and Bachelor of Mass Communication. Delhi's Amity School of Communication, Pune's Symbiosis Centre for Media and Communication, Noida's Asian Academy of Film and Television offer some of the best undergraduate courses.
Fashion Designing, one of the hottest career options today
Students interested in fashion designing can choose courses like BDes, BFTech, BA, BSc in Fashion design. National Institute of Fashion Technology with 16 campuses across India offers the best programs. NIFT offers Bachelor of Design in Fashion Design, Leather Design, Accessory Design, Textile Design, Knitwear Design, Fashion Communication and Bachelor in Fashion Technology (BFTech) in Apparel Production. Students are selected through NIFT Entrance Exam.
Animation, an interesting field to work in to showcase creativity
Animation and multimedia is an exciting career option; animators create images on computer, manipulate objects, use special effects, etc. for multimedia productions. Animators specialize in education, filmmaking, and gaming among others. National Institute of Design (Ahmedabad) offers BDes in Animation Film Design. Students are admitted through NID DAT (Design Aptitude Test). BSc, BA, Bachelor of Visual Animation are other courses offered in the country.
Event management is an interesting career choice
After 12th, students can also go for event management, which includes planning/coordinating events, exhibitions, fashion pageants, award-functions, etc. Popular event management institutes include National Academy of Event Management and Development (Ahmedabad, Delhi, Jaipur, Mumbai) which offers BBA (merit-based), National Institute of Event Management (Pune, Mumbai, Ahmedabad) offers BBA (merit-based), Bengaluru's PES University offers BBA (through PESSAT exam), Pune's MITSOM College has BBA (MIT-UGPET exam).