Auto fares in Delhi to increase roughly 30%
Auto fares in Delhi to increase roughly 30%
Jul 24, 2018, 02:29 pm
2 min read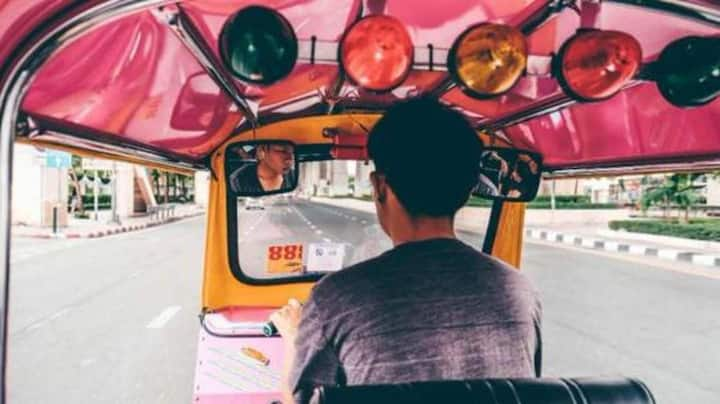 Appeasing to their strong vote-bank of auto-rickshaw drivers, Delhi government is set to increase auto fares. Compared to the current Rs. 25 for the first 2kms, now only the first kilometer will cost that much. CM Arvind Kejriwal met 500 auto-drivers yesterday and gave an in-principle approval to new fares. The nod of the LG and State Transport Authority (STA) will seal the deal.
Panel is being set up for finalizing new fares: Gahlot
Kejriwal assured the attendees that although a panel will finalize new fares, it'll go in their favor. The panel is already being formed, which will submit its report within a month, after which "the recommended fares will be sent to STA (and the LG) for final approval," said Transport minister Kailash Gahlot. Waiting charges will also be included in the panel report, Gahlot added.
After the hike, shorter distances will cost more
After the hike, the fare will be Rs. 25 for first kilometer and then Rs. 10 for each subsequent kilometer. Shorter distances will hence cost more now. For a distance of 5km, say from Lodhi Colony to CP, the current fare is Rs. 49, but after the hike, it'll undergo a 32% increase. But for a 10km distance, the fare would rise by 29%.
Fares were last revised during Sheila Dikshit regime
The Kejriwal government had attempted to hike the fares in 2016, but had to roll it back facing opposition from auto-rickshaw unions. They had then said that this way, they'd lose to app-based taxi aggregators. However, in yesterday's meeting, 99% voted for fare-hike, citing increase in CNG rates and higher maintenance cost. The auto fares were last revised in 2013 under Sheila Dikshit's rule.
'If auto fares are hiked, we demand same for taxis'
After the auto-drivers' demands were met, it is now the turn of taxis. "The rate of economy radio taxis was also last increased in June, 2013. If auto fares are hiked, we demand our rates go up too," said Inderjeet Singh, president, Rajdhani Parivahan Panchayat.
'Rates should be decided based on fare elasticity demand study'
The hike may bring relief to auto drivers, but it may not be a good move, feel experts. Sanjay Gupta of transport and planning department, School of Planning and Architecture, said the rates should be decided based on "fare elasticity demand study", and if the hike is put to place, auto drivers should "not refuse any passenger and that they should go by meter."