What's Delhi upto?
What's Delhi upto?
Dec 10, 2016, 08:30 pm
3 min read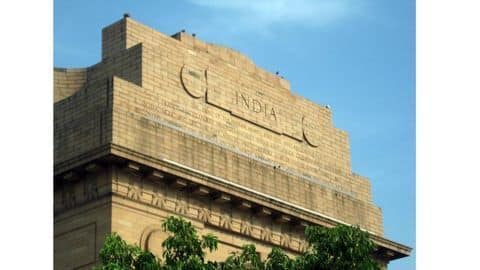 Demonetization has impacted UP state transport buses and fish and meat sellers in Noida. Artists and students are on a mission to beautify neglected walls and areas of Gurugram. Meanwhile, more friction seems to be looming between CM Kejriwal and L-G Jung. To know more about this and read about how international tattoo artists are dealing with demonetization, tap in!
Police vans to prevent gang-wars lying idle
Delhi Police purchased 11 vans to transport prisoners from jails to court. These vans have additional chambers and tougher grills to mitigate chances of violence and fights between prisoners. Vans arrived a month ago but the department has yet to start using them. Even now, at least two cases of violence are reported from vans that are packed with 40-50 prisoners every day.
Bhagvad Gita revives neglected wall
Art director Hunny More and eight artists have come together to give a makeover to 10,000 sq.ft. wall in Civil lines area by painting murals and shoklas from Bhagvad Gita. The same team had given Delhi-Gurgaon Expressway a facelift and wants to sensitize people in keeping the city beautiful. The group known as 'Chitryog' has already beautified 30,000 sq.ft of walls in the city.
Friction between Jung and Kejriwal again
CM Kejriwal has rejected L-G Jung's appointment of IAS officer Dilraj Kaur to DCW. In August, Delhi government forwarded a proposal to appoint retired joint-director, PP Dhal, to DCW but L-G refused to approve. This appointment is the latest bone of contention between L-G Jung and Kejriwal. DCW Chief Swati Maliwal said: "The Commission is facing an unprecedented attack on its autonomy."
UP state transport buses losing business
Demonetization has begun to impact UPSRTC buses; there has been a drop of 10% in luxury and AC coaches since November 8. They stopped accepting scrapped notes yesterday and have been advertising use of prepaid cards/e-wallets at ticket counters. However, UPSRTC seems ill-prepared to implement this as most passengers pay by cash and there are only 1.63 lakh e-wallet users in UP.
Delhi's metro speed set to increase
In a bid to improve speed and efficiency, the Delhi Metro Rail Corporation, will now re-allocate coaches according to technical parameters. Since the metro was introduced, coaches with different parameters running together on the same line had resulted in higher-energy consumption and lower acceleration. Therefore, to ensure "optimum utilization" such as higher-speed and reduced energy consumption, coaches will be re-distributed by March 2017.
Business down at Noida's meat and fish market
Peak season for Noida's meat and fish sellers is winter season and this has highly disrupted due to demonetization. Most of their customers pay in cash and given the cash crunch everywhere, prices of fish/chicken have reduced and customers have slowly dwindled. Respite from cash crunch appears unlikely and traders are frustrated that they will end the year with poor business.
Tattoo artists find way around demonetization
At the Heartwork Tattoo Festival in Delhi, several international tattoo artists are present and participating. Well aware of the demonetized currency issue in India, they ensured that they accepted payments only in new Indian currency notes as well as cards, Euros and US dollars. The artists explained that since they leave immediately after the convention, accepting international currency was intended to avoid problems later.