Delhi: Sikh man distributes water to strangers, wins Internet's heart
Delhi: Sikh man distributes water to strangers, wins Internet's heart
Jun 08, 2019, 04:26 pm
2 min read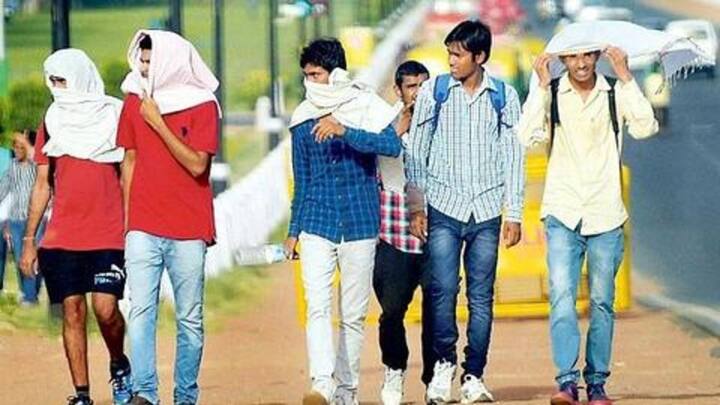 No matter how much you deny, climate change is a real problem and it is accelerating faster than you think. This is why the temperature of the national capital Delhi crossed 40 degree Celsius almost every day this summer. While most of us are afraid to step in this terrible heat, a Sikh man is redefining the act of kindness and compassion. Here's how.
Twitter user shares video of Sikh man's commendable efforts
On Monday, a Twitter user, who goes by the name of @ZeHarpreet shared the video of the man distributing drinking water to absolute strangers on the streets of Delhi. @ZeHarpreet wrote, "How the man is single-handedly trying to bring some relief to the people! Commendable." While the man's identity is unknown, Twitter users have started calling him "Sardarji".
He not only served water but filled bottles too
The more than a minute long video, which has gone viral on social media, features "Sardarji" standing on the road serving water to strangers. From two water containers, which he kept on his Activa scooter, he also filled water bottles of several pedestrians. His act of humanity won the hearts of Internet users, who couldn't stop praising him.
Twitter users appreciate his efforts, call him 'Superman'
While one Twitter user called him the "true Superman", another called his act "one of the best examples of humanity. Long live Sardaar ji. (sic)" There is no doubt that his selfless act is the best thing we have seen on the internet in a while. On a related note, residents of the city are now wishing that monsoon arrives soon.
This world needs more people like 'Sardarji'
It's so sweet that it's almost unbelievable that this kind of kindness still exists in this self-centered world.

— Akshay Mathur (@akshmathur) June 5, 2019
Meanwhile, doctors said many people suffered from heat stroke
Reportedly, the doctors said that there has been a 50% increase in patients who suffered from heat stroke this year. A lot of the residents of the city are experiencing high body temperature, cramps, headaches, high heart rate, and seizures. Moreover, there has been a rise in the demand for coolants (ACs, coolers, etc.) which is subsequently exerting pressure on the capital's power supply.
Here's another proof that humanity is not dead
Here is another such initiative in hyderabads phisal banda area. Being in Ramadan fasting, giving people kullads cold water in extreme sumner heat pic.twitter.com/0wa4AysABE

— Kazim Musa (@kazimmoosa) June 4, 2019