Delhi: Drunk driver speeds away with alcometer after test
Delhi: Drunk driver speeds away with alcometer after test
Nov 28, 2018, 01:11 pm
2 min read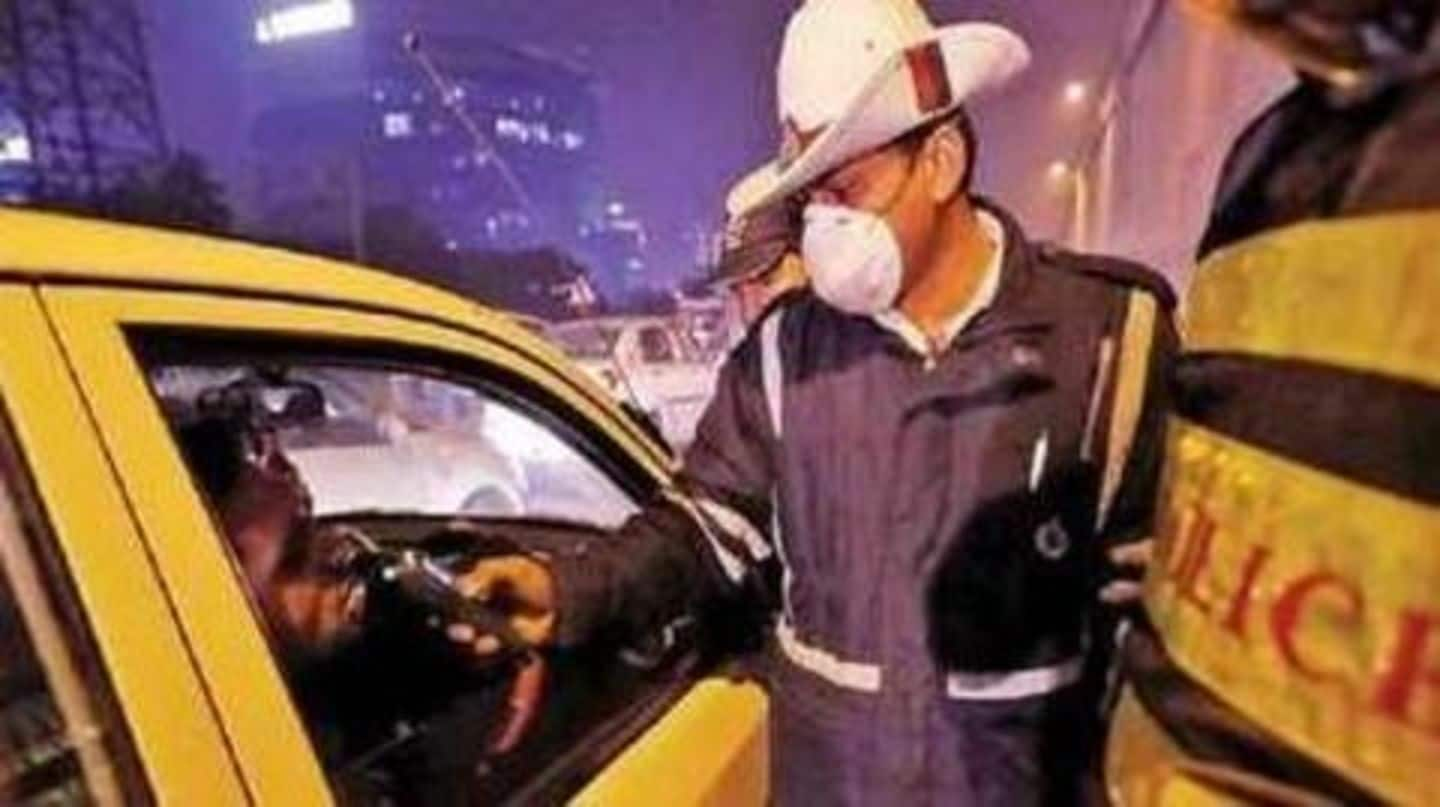 In a bizarre incident, which happened in Delhi on Friday night, a drunk driver snatched the alcometer from a police officer and sped away. After he fled from Barakhamba Road at around 11:40 PM that night, the officers on duty noted the last four digits of his vehicle, HT reports. When the police traced him, they learned he lived in Noida. Here's more.
Driver tested positive, was asked to park car
The report said the man, driving a black Swift car was asked to stop by the officers near M-Block of Connaught Place. He was asked to blow into the alcometer to ascertain if he was drunk. After seeing the reading on the device, the officer asked him to park his vehicle. The driver pretended he was following the instructions, but then fled.
Driver snatched the alcometer, officer alarmed others
The driver snatched the device from the officer, kept it on his seat and drove away, the report said. The officer on duty noted the last four digits of the vehicle's registration number and alerted local police. A case of theft and obstructing an officer from doing his duty was registered. The vehicle belonged to one Rishi Dhingra, investigation revealed.
Man tells he threw the device soon
When police reached his Noida residence, they learned Dhingra had left for London on an official tour. "He told us that he had thrown away the alcometer soon after fleeing from the police check post," said Madhur Verma, Deputy Commissioner of Police (New Delhi). If caught drunk driving in Delhi, offenders can invite six months in jail, fine of Rs. 2,000 or both.