Gurugram: Woman shot at auto-driver over parking space, arrested
Gurugram: Woman shot at auto-driver over parking space, arrested
Written by
Pallabi C Samal
Jun 21, 2018, 08:21 pm
2 min read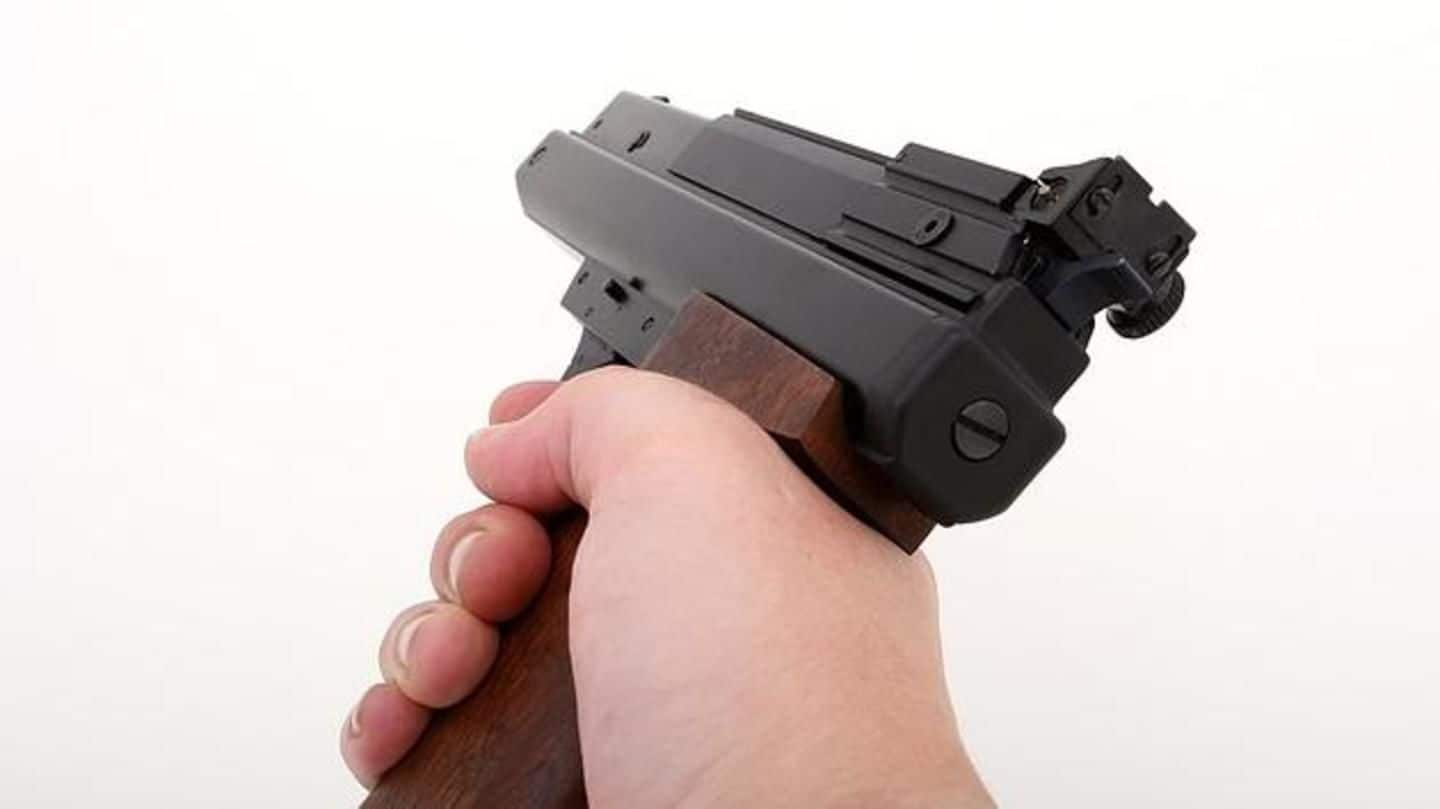 A Gurugram-based woman was arrested yesterday for allegedly shooting at a man over parking space. The victim had parked his auto-rickshaw in Sector 9 of Bhawani Enclave to attend a call, when Sapna (35) was coming out of that lane, riding her scooty. She apparently asked the victim to remove his vehicle, which he refused, and a fight ensued. Angry, she shot at him.
Upon intervention by others, Sapna left, only to return armed
Both the parties involved have filed an FIR. The FIR says that Sapna had asked Sunil Kataria (23) to remove his vehicle and give way for her passage. Sunil apparently told her that there was enough space, but Sapna was persistent. With tempers high, they both started a fight, until other passers-by intervened. Sapna left the scene and returned with a country-made pistol.
The bullet nearly brushed his ear and he was saved
"Sapna was so aggressive. She pulled out a pistol and put it on my forehead," narrated Sunil. The bullet nearly brushed his ear and he was saved. Escorted by her husband, Sapna started reloading the gun, but it got stuck. A third person accompanying the couple took this chance and snatched the gun. "I was lucky," said Sunil, who was rushed to Civil Hospital.
Gun-owner, who's absconding, is Sapna's colleague
Police informed the gun belongs to someone else, who works with Sapna in a tailoring company near Hero Honda Chowk. Both are from Bulandshahr (UP). The gun-owner is absconding, but the search is on. Meanwhile, Sapna faces charges under IPC Sections 323 (voluntarily causing hurt), 307 (murder attempt) and 337 (causing hurt by endangering life) and sections 25, 54 and 59 of The Arms Act.
Sunil and Sapna stay in the same neighborhood
Sunil said Sapna stays in his neighborhood, and they had no enmity. At 9:30AM yesterday, he left for work as usual but had pulled up to attend a call. "She asked me to move my auto-rickshaw even though there was adequate space for her to go. After the fight, I thought she had calmed down, but she returned and shot at me," he narrated.