Delhi: Liquor shops can now offer up to 25% discount
Delhi: Liquor shops can now offer up to 25% discount
Apr 03, 2022, 04:56 pm
3 min read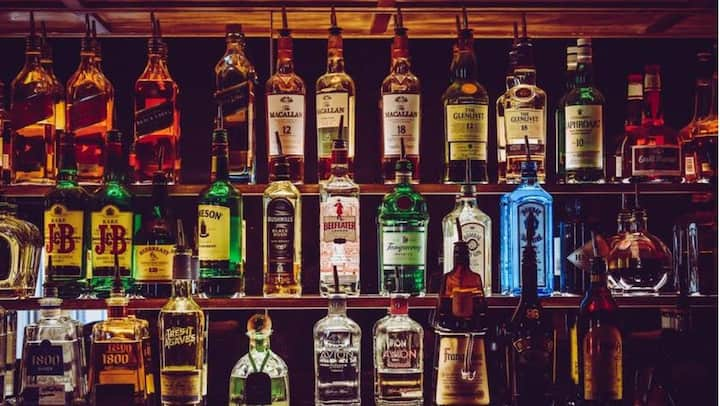 The Delhi government has permitted private shops to offer up to 25% discount on the maximum retail price (MRP) of liquor. The order comes a month after it forbade such cuts in the national capital. In the new order, the licensees (sellers) have been instructed by the Excise Commissioner to strictly comply with the license's terms and conditions.
Why does this story matter?
The government's nod to offer discounts is expected to give a boost to the liquor business in Delhi as it will greatly reduce the difference in rates compared to nearby Haryana.
It will also make liquor cheaper in the national capital compared with Noida and Ghaziabad.
Notably, some retailers had approached the Delhi High Court against the government's decision to prohibit discounts.
This is what the order says
"The government has reconsidered the decision and directed that discounts/rebates/concessions up to 25% of MRP (maximum retail price) shall be allowed on the sale of liquor in the jurisdiction of the NCT (national capital territory) of Delhi with strict compliance of Rule 20 of the Delhi Excise Rules, 2010," excise commissioner Arava Gopi Krishna said in the order released on Friday.
Reason for ending discount
The Delhi government had directed the retailers to stop offering discounts, rebates, and concessions on the MRP of liquor in an order issued on February 28. The reason provided at the time was that huge crowds gathering outside liquor stores due to the discounts could worsen the COVID-19 situation, generate law-and-order concerns, and cause inconvenience to the population.
Retailers welcome government's decision
"The Delhi excise policy explicitly and boldly advocates free market and permission to (offer) discount freely. It was also a material assumption on which retailers had based their bids. Hence, we had reservations on stopping discounts," said Vinod Giri, DG Confederation of Indian Alcoholic Beverage Companies (CIABC). "The decision to reinstate discount, even if it is 25%, is, therefore, a welcome step," he added.
Discounts also reduce price arbitrage: DG CIABC
"We hope that soon it is restored back to discounting as (per) the retailer's wishes. Besides benefitting Delhi consumers, discounts also reduce price arbitrage vis a vis Haryana and thus help plug Delhi sales and revenue leakage," said Giri.
New excise policy introduced last year
In November last year, the Delhi government had officially introduced a new excise policy in the national capital bidding goodbye to the old model. Under the new policy, retail liquor businesses are handled entirely by private players. Old liquor stores have been replaced by luxurious shops aimed at improving customer experience, increasing government revenue, and ensuring equitable distribution of stores across the city.