Five DU professors accused of leading protest at Ramjas college
Five DU professors accused of leading protest at Ramjas college
Aug 04, 2017, 09:03 pm
3 min read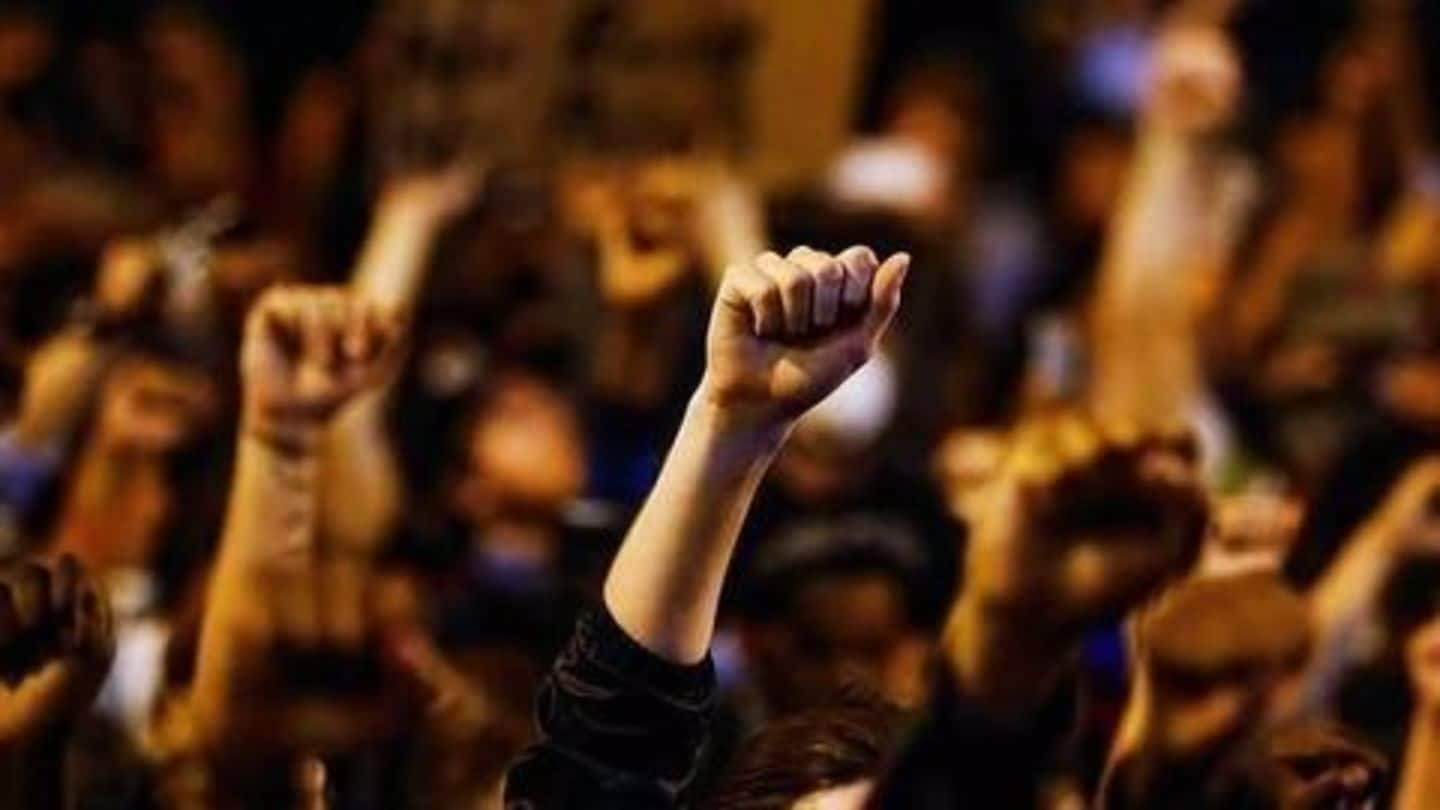 Delhi police accused five DU professors of heading a group shouting slogans about ''azadi'' at Ramjas College, leading to violent clashes. One of the accused Debraj Mookerjee said he wasn't even around when the march took place. Clashes erupted between ABVP, AISA members, divided over scheduled seminar featuring Umar Khalid cancelled earlier this year, injuring journalists and students. Tap in for more from Delhi.
Delhi dietician in coma after two speeding SUVs hit her
26-year-old Varnita Garg ended up in coma after she was hit by two speeding SUVs - an XUV500 and Scorpio - near PSRI hospital, Sheikh Sarai. According to an eyewitness, Garg was walking near hospital when she was hit by speeding XUV500 and then the Scorpio ran over her. Police has arrested the driver of Scorpio. The XUV500 driver is yet to be arrested.
Cops seize old currency worth Rs. 5 crore, 7 arrested
Gurugram crime branch raided a house and caught seven persons red-handed with old currency notes in the denominations of Rs. 500 and Rs. 1,000. The seized currency is worth Rs. 5 crore. The seven have been arrested and are being interrogated. The currency has been given to I-T department. The demonetized currency notes was barred from use following Union government's demonetization drive last year.
Hockey star player found dead on railway trackers near Rewari
Twenty-year-old national women's hockey player Jyoti Gupta, widely hailed as an emerging star, was found dead on railway tracks in Haryana's Rewari in the evening of August 2. Prima facie it appeared to be a case of suicide, police said. According to the train driver involved, she had "suddenly appeared" before the train. Reportedly, she had last spoken to her family 1.5 hours before.
Mega trade fair kickstarts at expo mart in Greater Noida
10-day India International Mega Trade Fair, being held in North India for the first time, was flagged off in Greater Noida, bringing participants from 17 countries and 21 Indian states under one roof. Exhibitors will showcase their products ranging from handicrafts, textile, furniture, real estate etc. Hundreds of potential investors and sellers will get to interact with each other.
Delhi govt supports cabinet's decision to scrap no-detention policy
Delhi Education minister Manish Sisodia, in a letter to HRD minister, was all praises about Union cabinet's decision to do away with no-detention policy of schools but also criticized government for policy's poor implementation. Delhi schools were also supportive. "This is definitely a positive move. It will help bring back quality in education. Ultimately assessments, evaluations and examinations are necessary," a school principal said.
Delhi: PWD plans elevated corridor to de-congest two ring roads
In order to de-congest Ring road and Outer Ring road, Delhi's PWD is planning to construct an elevated corridor between Signature Bridge near Wazirabad and DND Flyway, which will run parallel to two roads. To be monitored by L-G Anil Baijal, corridor is being considered because traffic will get denser on two rings once construction of Signature Bridge and NH-24 expansion finish.