Delhi University's third cut-off list dips by 3%
Delhi University's third cut-off list dips by 3%
Jul 07, 2017, 08:57 pm
3 min read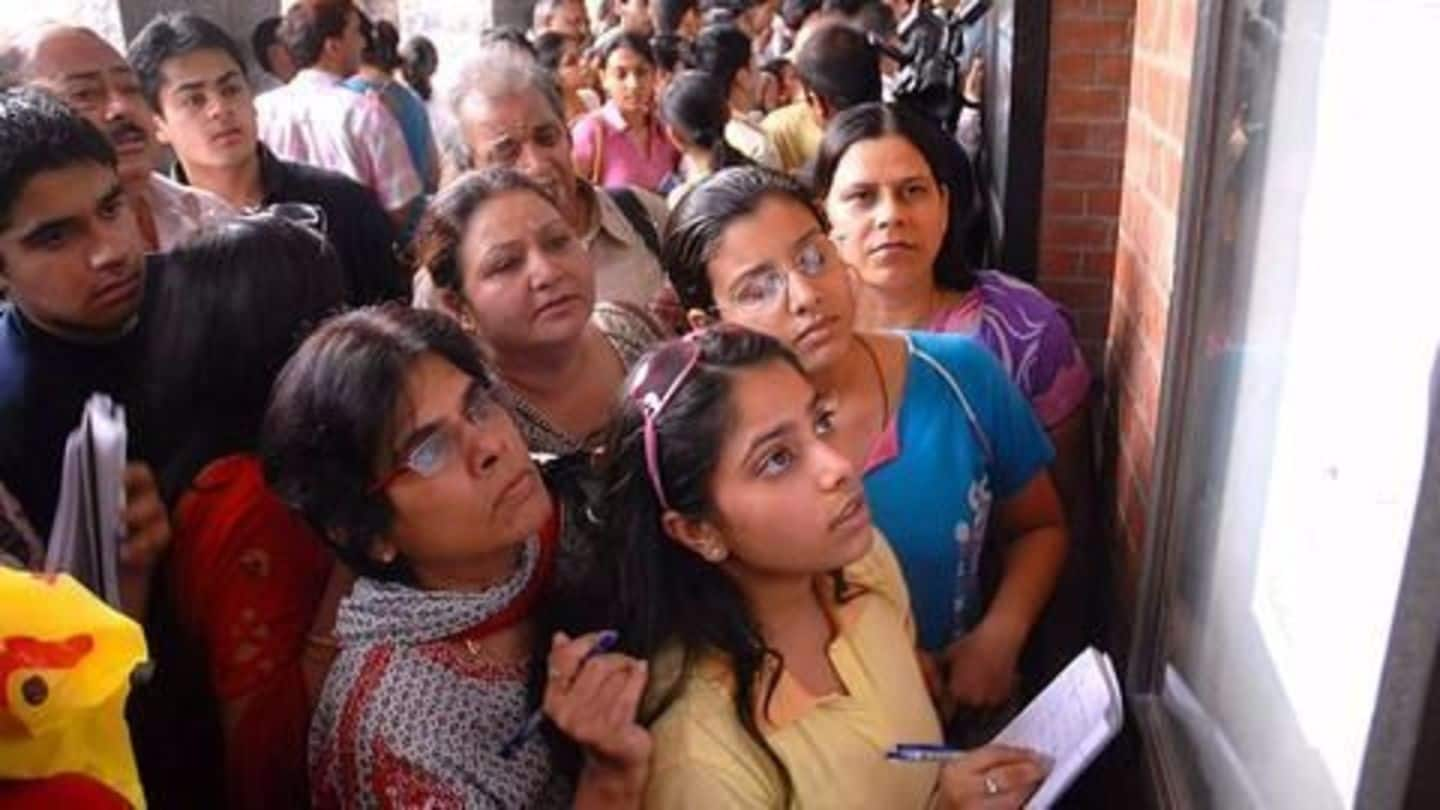 In what comes as a relief for many aspirants, the Delhi University declared its third cut-off list on Thursday night and dropped the cut-off by 3%. Admission seats for some sought-after courses like Hons. in Economics, English, Political Science, History and Mathematics are still available at recognized colleges like Hindu, Hans Raj, Miranda House, Sri Venkateswara, LSR. Tap in for more from Delhi.
Delhi: Widespread showers expected in Delhi on July 11
A few-minutes long shower on Thursday evening brought respite for Delhiites and also raised their hopes of a great monsoon ahead. According to MET department, widespread showers are expected on July 11. Until then, Delhiites will have to bear the humid weather. Officials believe that a system will develop over NCR which could pave way for moisture laden winds from sea to rush in.
10 projects to decongest roads to Delhi airport
Delhi International Airport Limited (DIAL) has confirmed that there are atleast 10 projects, which are under different developmental stages, that will boost connectivity to IGI airport. However, these projects are not progressing at the desired pace. Out of 5 projects, planned 10 years ago, only two are finished.
13 BDC officials, 2 women held for 'obscene' dance party
The police nabbed 15 people -2 women and 13 block development committee (BDC) members- from a house in Chi-Phi sector of Greater Noida for allegedly organizing an obscene dance show of two women. The police raided the house after receiving complaints from neighbours about loud music and an obscene show was going on. The police have booked the accused.
Gurugram Police arrest two for stealing 150 luxury cars
Based on a tip-off, the anti-vehicle theft squad of the Gurugram police nabbed two members of the nefarious Satish gang- Hitesh and Sonu- who have been involved in stealing over 150 luxury vehicles from Gurugram and NCR. The police have registered a case against them. Police said they are also on the lookout for the gang's kingpin Satish Kumar.
Man in train shot from platform in Ghaziabad
48-year-old Munawwar sustained a gunshot injury on his jaw after he was shot and injured in a moving train near Loni in Ghaziabad. Munnawar's family has lodged an FIR of attempt to murder against unidentified men. The police are relying on a girl's statement who witnessed the shooting. Munnawar was rushed to GTB hospital and he is stable now.
Delhi: Police arrest Godman for raping 10-year-old girl
A 10-year-old girl was raped by a self-styled godman, who called himself Dongi Baba, at a village near Jaitpur. The incident came to light after the girl narrated her ordeal to her mother who alerted the police. The girl told police that the accused had been sexually assaulting her for several months under the pretext of performing rituals. The police have arrested the accused.