So, what happened in and around Delhi on 19th Nov?
So, what happened in and around Delhi on 19th Nov?
Nov 19, 2016, 07:38 pm
4 min read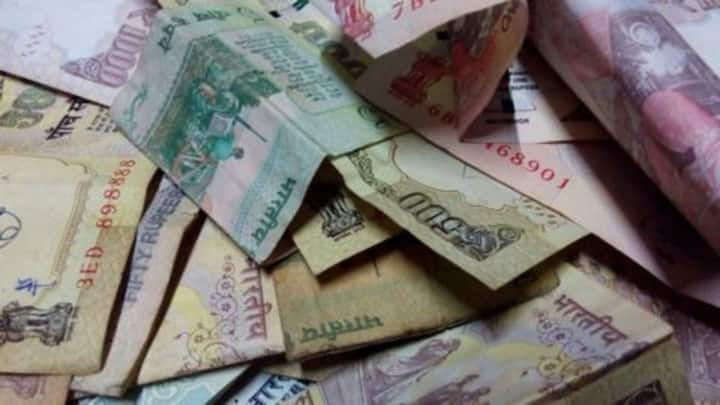 Delhiites will run the half marathon on Sunday as SC refused to postpone the event. DDA comes up with a new scheme to avoid large scale rejections before putting 13,500 flats for resale. Meanwhile, consumers are feeling the pinch due to demonetization. Who is making the most of demonetization and who opposed the marathon, tap in to know more.
Gurugram expressway clogged due to fire in SUV
Traffic was disrupted for over an hour on the Delhi-Gurugram stretch of NH-8, after an SUV caught fire on the road. The Mahindra Scorpio caught fire when the owner was driving it from Delhi to Kherki Daula toll plaza. He noticed smoke emanating from the vehicle and warned drivers of other passing vehicles. The SUV was gutted by the time firemen reached the spot.
PM1 poses serious health troubles in Delhi
The Delhi government will soon install meters that will measure the concentration of PM1 in air. PM1, which is a recent discovery is 70 times finer than the thickness of a human hair and goes directly into the bloodstream. PM1 is a result of combustion activities and is more dangerous than the pollutants in the recent smog. These particles can cause serious heart ailments.
PM1 particles are extremely fine particulate matter, with diameter less than 1 micron. They are more difficult to disperse and can lead to premature births and affect the foetal development after penetrating blood stream.
DDA to resell surrendered flats
Delhi Development Authority has planned to put up nearly 13,500 flats for sale in a new housing scheme, next year. Majority of these flats were allotted under the 2014 scheme but were surrendered by the owners who found the rooms extremely small. To avoid rejections, DDA has announced that applicants will not get money back if they withdraw after allotment, in the new scheme.
Ethiopian woman arrested for smuggling 3kg gold at IGI
Custom officials at Indira Gandhi International airport arrested a Ethiopian woman for smuggling 3kg gold worth Rs.89 lakh into the country. Demonetized currency notes of Rs.1000, worth Rs.60,000 were also recovered from her. The woman was caught earlier with 650 gm of gold and was released on bail. The woman confessed that she was a carrier and used to supply gold to a syndicate.
Make floating wetlands to purify water
An environment engineer, Tarun Nanda, from Delhi has come up with a solution to naturally purify water bodies. Nanda constructed many wetlands and observed that they improved water quality and rejuvenated water bodies. Floating wetlands made by plants, wire mesh and water bottles purify water by removing algae and absorbing nitrates. Nanda is conducting workshops to teach people to make 'natural purifiers'.
People paying a 'high price' for demonetization
After cash crunch people are struggling with price rise due to demonetization. People are paying more because of a shortage of supply of goods and also because sellers have rounded off the prices. Photocopy shops are having a field day by selling a print out for Rs.10. Vegetable prices have gone up as transporters are not operating. Cigarettes and cosmetics have also become dearer.
700 illegal constructions in Sainik Farms reported by police
The Delhi police gave a list of 730 violators, involved in 700 illegal constructions in Sainik Farms in the last eight years. Delhi High Court had earlier asked for details of illegal constructions given to municipal corporation since 2008. Delhi government also submitted satellite images of Sainik Farms to detect unauthorized constructions. Court will now examine the report and image submitted by the agencies.
Court can't stop people from running: SC
Supreme Court dismissed a petition by environmentalists, asking SC to postpone a half-marathon scheduled in Delhi on Sunday. Petitioners said the event should be postponed because Delhi's air is not safe to breathe during a two-hour run as runners would inhale carcinogenic particles. Court asked the petitioners to start an awareness drive as court can't dissuade people from exercising their fundamental right to run.