What's up with Delhi on 18th Nov?
What's up with Delhi on 18th Nov?
Nov 18, 2016, 08:05 pm
3 min read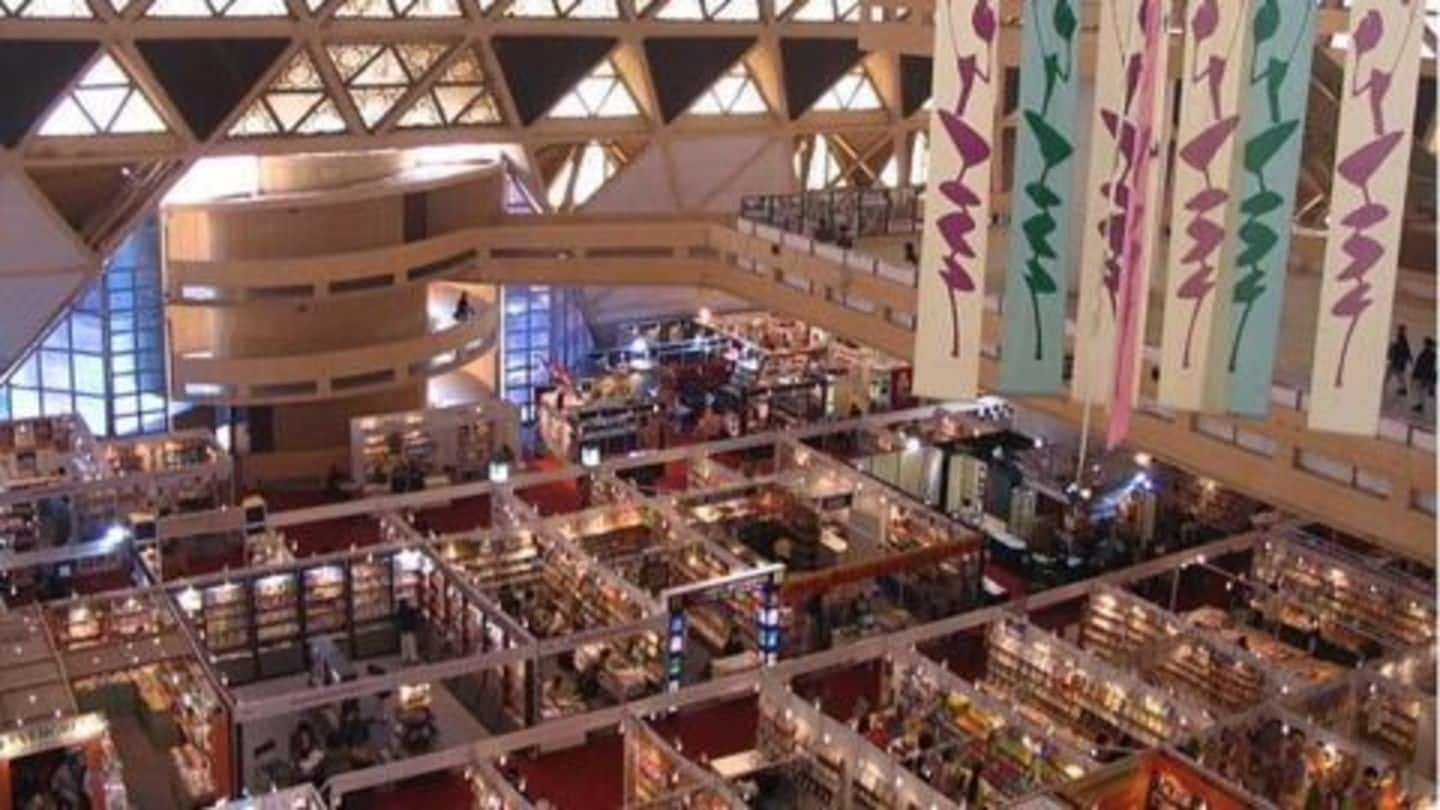 A defamation suit has been filed against Arvind Kejriwal for making "fabricated" allegations against Rajya Sabha MP Subhash Chandra. Kejriwal mentioned Chandra in his press conference on demonetization controversy. On another note, managers of Pakistani artistes are being questioned by crime branch for taking payments in cash. Read more on this and why traders are happy that the trade fair won't happen next year.
Pak artistes in income tax row
Managers of Pakistani artistes Fawad Khan and Rahat Fateh Ali Khan are being questioned by Delhi police crime branch and income tax department. The two managers, Manu Kohli and Rakesh Gupta asked for cash payments for an event, to evade taxes. An NGO run by them in Hauz Khas is also being scrutinized. Investigation was undertaken after a news channel conducted a sting operation.
A slow affair at trade fair this year
Many international traders are disheartened at the Indian International Trade fair this year, due to very low footfall. Traders are unhappy that demonetization has been announced at a time when they expected to do heavy business and are happy that the fair will not happen next year. Traders are offering discounts and accepting old currency notes but the sales are not picking up.
Traffic still not smooth at toll-free Kherki Daula
Commuters are facing congestion problems at Kherki toll plaza on Delhi-Gurugram Expressway even after suspension of toll collection. The highway authority has suspended toll collection till November 24 after the demonetization announcement. Highway operator official explained that lanes become narrow at the toll booths which results in congestion. The operator soon plans to deploy traffic marshals at the stretch for smooth flow of traffic.
Schools disclosing data under mandatory disclosure clause
45% CBSE schools have submitted data under the mandatory disclosure order issued by CBSE on October 25. Information about exam centres was required to be put online to help parents and students. Schools are also required to disclose teachers' salaries as parents who pay the fees, deserve to know. Information will be available on mobile app after all the data is uploaded.
MP files defamation case against Kejriwal
Rajya Sabha MP and chairman of Essel group, Subhash Chandra has filed a criminal defamation case against Delhi CM Arvind Kejriwal. Chandra said Kejriwal made "fabricated and defamatory allegations" against him in a public conference on November 11. Kejriwal took Chandra's name in his conference on demonetization. Chandra wants Kejriwal to be prosecuted under Section 500 of IPC (defamation) that carries a jail term.
Delhi government to ask green tax exemption for trucks
Transporters, in a meeting with Delhi CM asked for exemption from paying green tax, levied on trucks entering Delhi. Transporters whose business is mainly cash-based are facing problems in paying tax due to cash crunch after demonetization. Delhi government plans to move court to seek exemption of the 'green-tax' on truck operators till December 31. Tax was imposed by the Supreme Court, last year.
Green tax is essentially an 'environmental tax' which is levied on environmental pollutants or on goods whose consistent and repeated use contributes to pollution.
Two-wheelers' sales dip after demonetization
Regional transport office in Ghaziabad reported a dip in registration of two-wheelers after demonetization. Showroom owners of two-wheelers experienced a sharp drop in sales after the currency rollback announcement. A two-wheeler dealer in Sahibabad said that there are hardly any visitors in the showroom as customers are not willing to spend much. Dealers are hopeful that things will recover after this temporary slowdown.