What's up with Delhiites today?
What's up with Delhiites today?
Nov 17, 2016, 07:13 pm
3 min read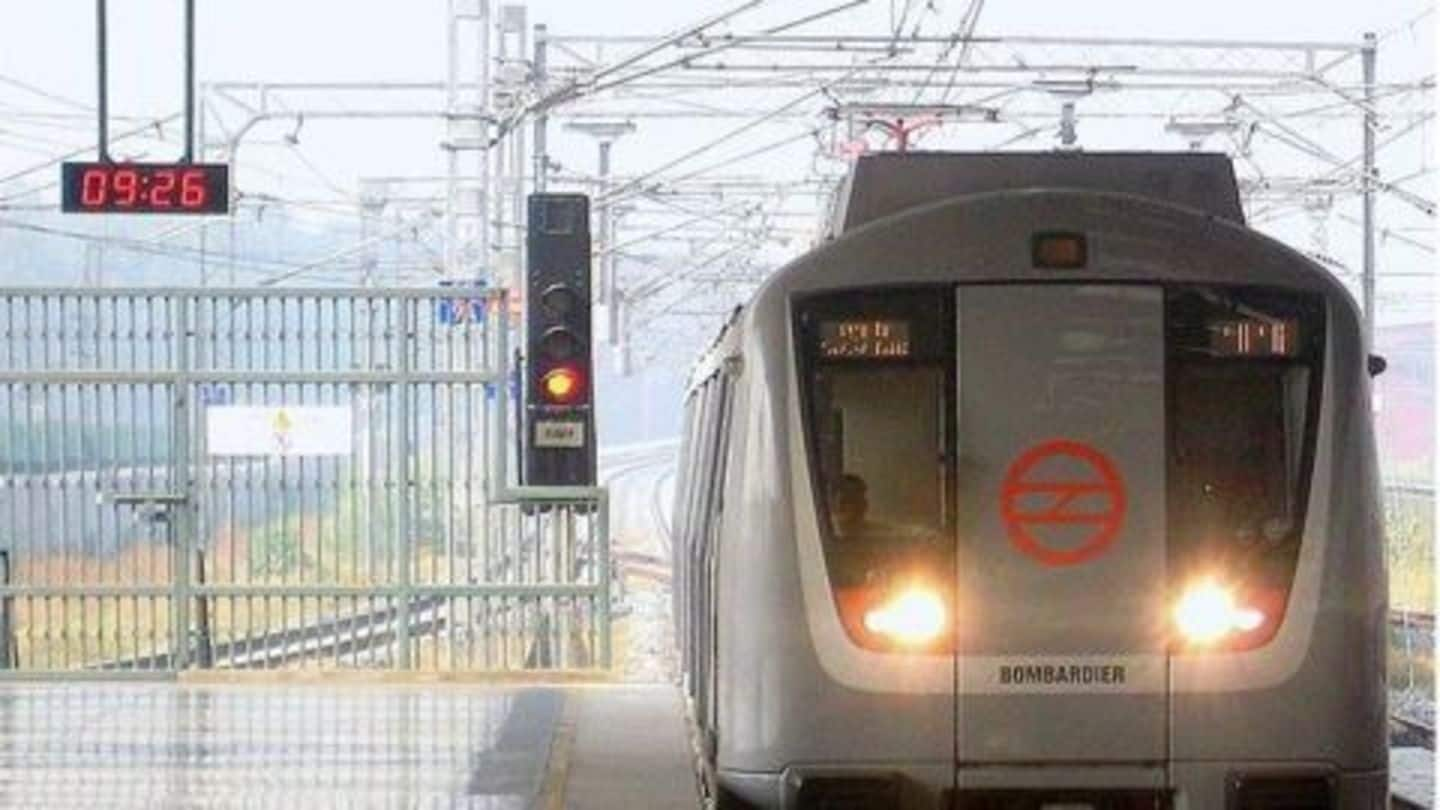 The Delhi high court has stayed demolition of a 55-year-old building that had been termed as 'structurally unfit' by the North Delhi Municipal Corporation. After making transportation easier for Delhiites, DMRC will now soon provide residential spaces to the people. Meanwhile, to know why a man carrying legally valid currency was detained by police and more news on Delhi, tap in.
DMRC to build 300 houses in Janakpuri
Delhi Metro Railway Corporation is planning to start a residential project in Janakpuri. The 'smart' project will include construction of 300 houses in an area of 1.128 hectares and green buildings with energy efficient features. It will also develop 5,000 sqm of commercial area on the plot. DMRC plans to sell the flats directly to public and government organizations to increase revenue.
Pollution killed more people in India than in China
A Greenpeace study revealed that more deaths were caused in India due to pollution than in China, last year. Air pollution killed 3,283 people in India due to lack of adequate measures, as compared to 3,233 in China. The study revealed that there was a lack of consistent effort to curtail pollution in India, while China firmly implemented National Policy to control power plants.
Farmers and traders hit by demonetization
After the scrapping of Rs.500 and Rs.1000 notes, the supply of rice and pulses has reduced by around 60%. Traders in the mandi are not accepting scrapped notes and the sales have dipped by around 80%. Farmers are unable to bring the produce because they are going to banks to get cash for procuring fertilizers, as it is the time to sow wheat.
Library shut down but demolition stayed by HC
The demolition of a 55-year-old building that houses a branch of Delhi Public Library has been stopped by the high court. Municipal corporation had called the building structurally unfit and had given notice for eviction before carrying out demolition. Academicians and citizens approached the court against corporation's decision. The court had shut down the building and ordered a stay on demolition till next hearing.
Demonetization death toll rises
Four more deaths were reported yesterday due to demonetization hardships from across the country. A man in Bareilly died at the bank after three days of struggle in exchanging scrapped notes. A 70-year-old lady who was standing for over an hour in a queue, collapsed and died outside a bank in Andhra Pradesh. A Pune bank employee died while on duty in his cabin.
Doctor with Rs.70 lakh in Rs.100 denominations detained
Delhi police detained a pediatrician in Paharganj for allegedly possessing Rs.70 lakh in Rs.100 denominations. Police was informed by a passerby who noticed the doctor while he was putting cash bundles in his car. The accused said that the money belonged to his friend and he was taking it to his house in Rajouri Garden. Police has forwarded the matter to the Income-Tax department.
Neighbors lend a helping hand in wedding payments
Weddings have lost their sheen due to the demonetization move, but some have been rescued by community efforts. Neighbors and colleagues have come to the rescue of families who were struggling with a cash crush during wedding arrangements. Gurugram residents are standing in queues outside banks to get cash for their neighbors while some have given them legal currency notes lying with them.