L-G directs civic body to make Delhi open-defecation free
L-G directs civic body to make Delhi open-defecation free
May 30, 2017, 02:22 pm
2 min read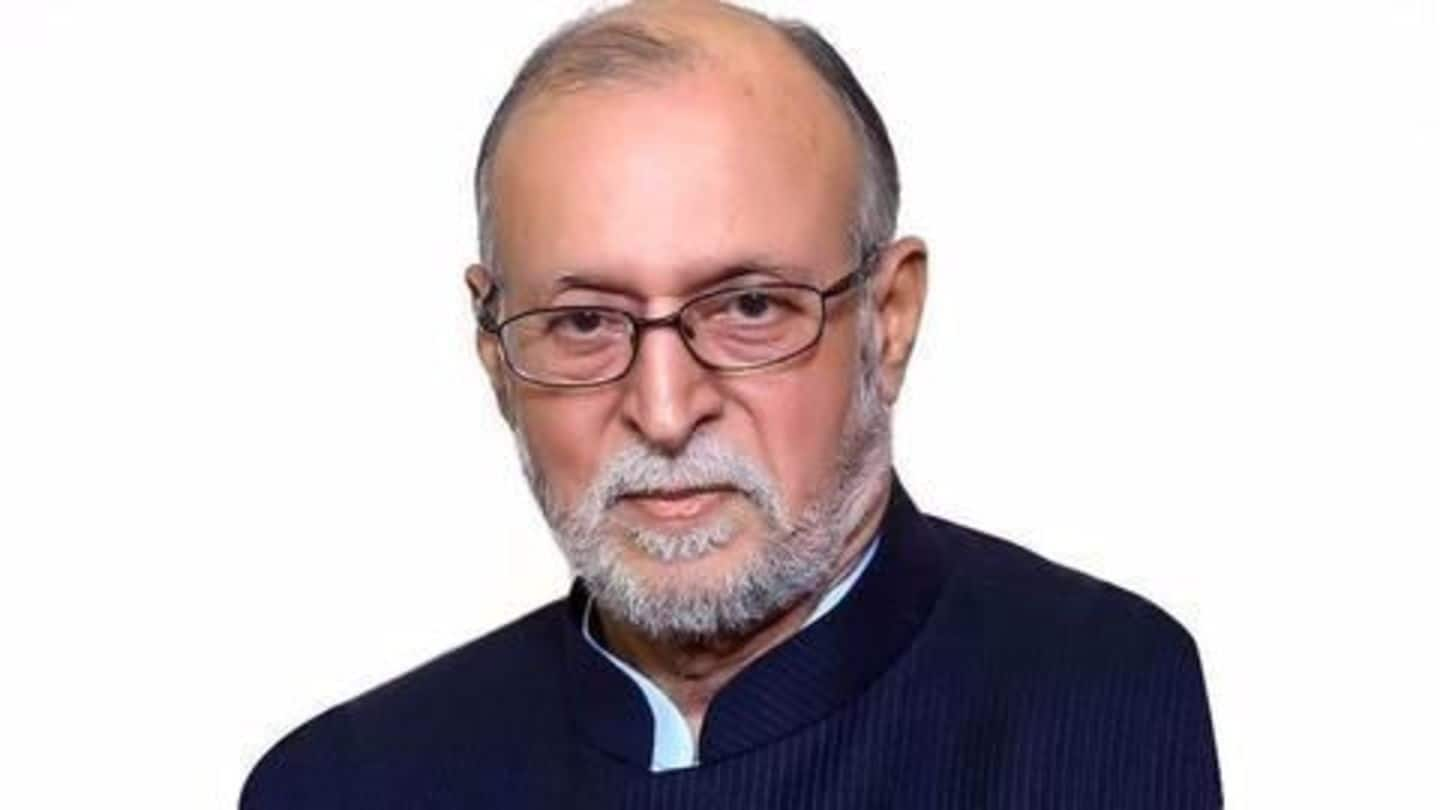 On Monday, Lieutenant Governor Anil Baijal directed the municipal corporations to work towards making Delhi open-defecation free. Mr. Baijal was chairing a meeting where sanitation issues and the maintenance of parks and pavements were discussed. The L-G further instructed that municipal services must be available online in order to watch out for corruption. For more news from the capital, read on!
Delhi Assembly's special session to clear GST Bill
On 31st May, a special session of the Delhi Assembly will be held to discuss and approve Delhi's Goods and Services Tax Bill ahead of its country-wide roll out on 1st July. Estimates of the trade and taxes department suggest the new system will increase Delhi's annual revenue by Rs. 5,000 crore. Delhi's current revenue base stands at approximately Rs. 42,000 crore.
Vendors threaten to stop supplying drugs to Delhi's government hospitals
Chief Minister Arvind Kejriwal has asked Chief Secretary MM Kutty to provide him with details of dues yet to be paid to drug vendors as they have threatened to stop supplying drugs to the city's government hospitals. The CS has been instructed to implement a system wherein if dues remain unpaid, there will be an interest charged.
Delhi's rainfall may lead to rising dengue, chikungunya menace
The irregular bouts of rainfall received by Delhi could turn out to be a catalyst for breeding grounds for mosquitoes, resulting in increased chances of acquiring dengue and chikungunya. Since January 2016, Delhi has reported 40 dengue and 96 chikungunya cases. Until 27th May, a total of 23 malaria cases have been registered, of which 6 were reported in the last week.
IAS officer saves lady co-officer, drowns
An IAS officer of the J&K cadre was found dead in the swimming pool of his institute at Vasant Vihar, South Delhi. Reports of initial probe suggest he was trying to save his co-worker, a female officer who had fallen into the pool. The deceased, Ashish Dahiya (30), was from Sonipat, Haryana and was undergoing foreign service training.