Delhi-Chicago Air India flight had no functioning lavatories
Delhi-Chicago Air India flight had no functioning lavatories
Mar 14, 2017, 06:53 pm
2 min read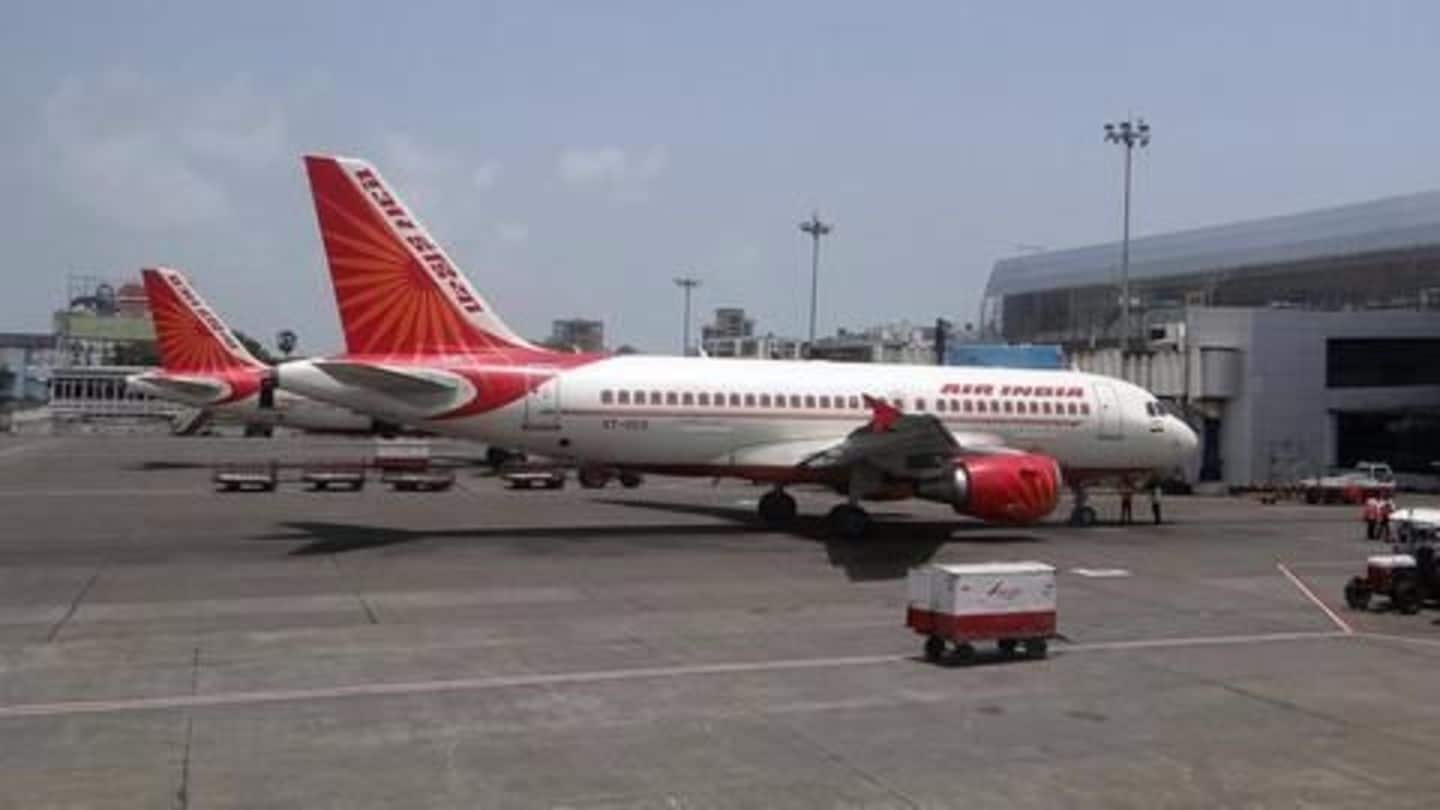 According to reports, an Air India flight from Delhi that took off for Chicago had only 8 out of 12 toilets functioning. Soon after, the 8 functioning lavatories were also out of order, leaving no choice for the passengers but to wait till landing-time. The Boeing 777 aircraft was holding over 340 people for the 16-hour journey. For more stories from Delhi, tap in.
Over 2,400 CCTVs installed in Delhi markets
Minister of State for Home Hansraj Ahir today notified the Lok Sabha that over 2,400 CCTV cameras were installed by the Delhi Police in markets across the city. He also added that the anti-terrorism measures taken by the Police include armed response teams, security audits of vital installations, border check posts and tenant verification scheme. The Minister was responding to questions during Question Hour.
Arvind Kejriwal for paper ballots in MCD elections
CM Arvind Kejriwal directed his Chief Secretary MM Kutty to write to the Election Commissioner of the State to hold municipal elections through ballot papers. According to an AAP member, the Chief Minister's recommendation mimics concerns from a number of political parties that want local body polls to be held through ballot paper instead of electronic voting machines (EVMs) due to their dubious nature.
Woman jumped from first floor to avoid gangrape
A 30-year-old from Nepal was molested by 5 BPO employees in the early hours of Sunday. According to her complaint, the woman was locked in a flat in east Delhi's Pandav Nagar and in order to escape, jumped from the first floor of the balcony. Cases of gangrape, illegal confinement and unnatural sex were registered against the 5 perpetrators arrested on Sunday morning.
JNU student commits suicide
J. Muthukrishnan, a 27-year-old hailing from Tamil Nadu and a PhD student of the Jawaharlal Nehru University allegedly committed suicide on Monday evening. He was found hanging from a ceiling fan inside his friend's house. According to Muthukrishnan's father, he was not a coward to have ended his life on his own. He has demanded a thorough probe to reach the end of it.
On the day of Holi, approximately 11,570 motorists were booked by the Delhi Traffic Police for several offences; of these, 1,418 were booked for drunk driving. Apart from drinking and driving, 294 people were arraigned for overspeeding, 193 for dangerous driving, 4,819 for riding without a helmet, 1,267 for triple riding and 215 for jumping red lights.