Delhi news on 7th November
Delhi news on 7th November
Nov 13, 2016, 05:07 pm
3 min read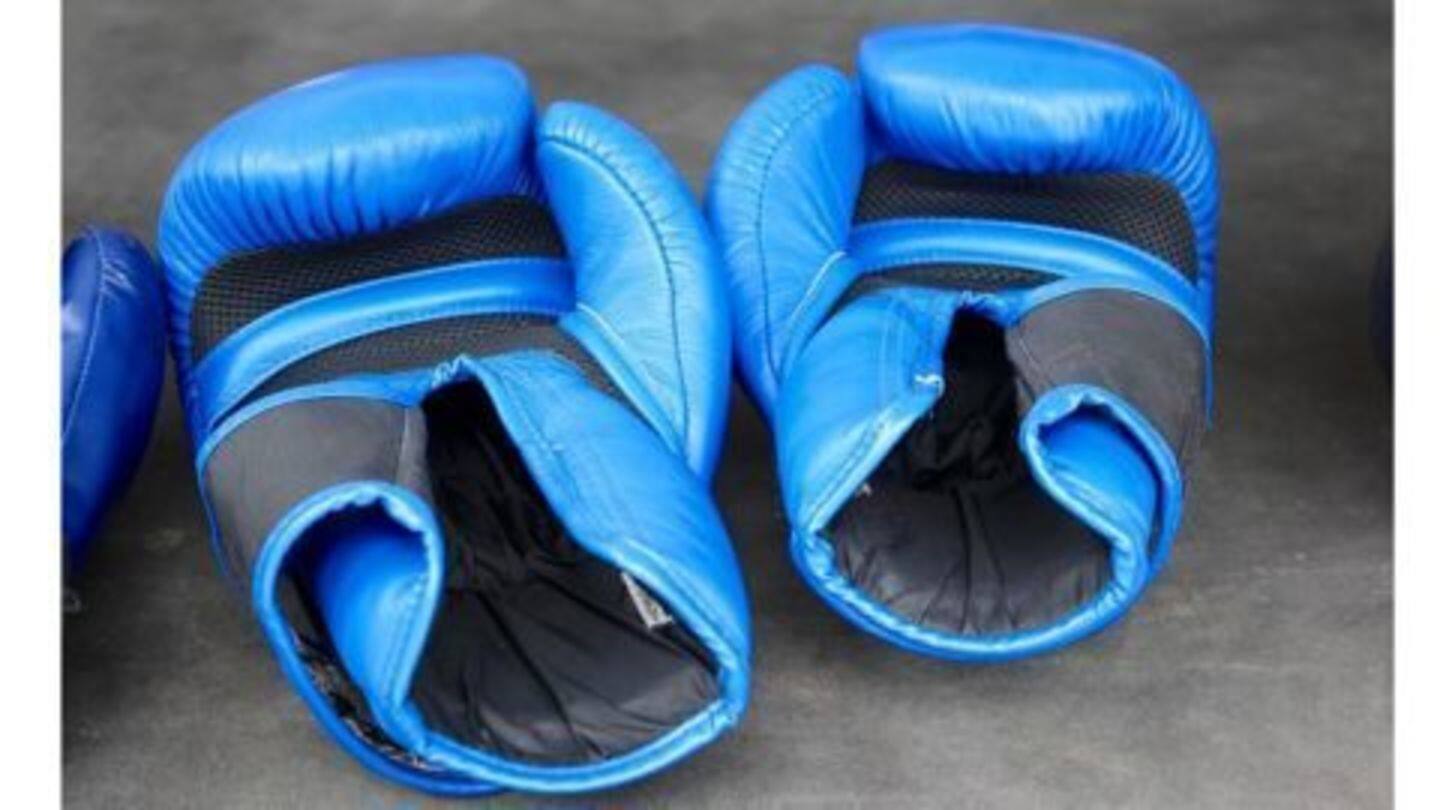 Paintings by five inmates of Bhondsi jail in Gurugram will be auctioned at the art gallery of Metropolitan Hotel in Delhi. Former ACP of Gurugram police, Jitendra Kumar has sought permission to take up professional boxing ahead of Tokyo Olympics. Meanwhile, students complained of mishandling of the protesters by police, at India Gate. Let's read what all made news in Delhi on 7th November.
Foggy morning for Delhiites
Week began with fog and a slight chill for Delhiites, as the minimum temperature was recorded 14 degree Celsius. Minimum temperature was recorded to be 13.5 degree Celsius on Sunday. Relative humidity was recorded at 87% on Monday morning. Weather experts have predicted the maximum temperature to remain at 30 degree Celsius with a clear sky on Monday.
Gurugram boxer preparing for Tokyo Olympics
Jitendra Kumar, chief security officer of the Haryana Governor's House has started preparing for the Tokyo Olympics, in 2020. He has sought permission from the Haryana DGP to take up professional boxing. Kumar is a two-time bronze medallist at the Asian Championship and has also represented India at the 2008 Beijing Olympics. Kumar wants to compete in 56 kg category in 2020 Olympics.
Paintings by inmates of Bhondsi jail to be exhibited
Paintings by five inmates from Bhondsi jail, Gurugram will be showcased at the art gallery of Metropolitan Hotel in Delhi. The inmates are convicted of murder, rape and kidnapping and have been given an opportunity to express themselves through art. Paintings have been priced between Rs.3,500-10,000 and the proceeds will go to the prisoners' welfare fund. Authorities said that art has changed convicts' outlook.
BJP blames government for pollution menace
Leader of Opposition, Vijendra Gupta blamed Delhi government for its late response in tackling pollution in the city. He said that the emergency measures announced by the government have come extremely late after the crisis. He asked the CM to form a committee of national and international experts to combat pollution. BJP recommended implementation of PUC remote sensing to check pollution in the city.
Protesters allege misbehavior by Delhi police
Students organized a protest against police's inability to locate JNU student, Najeeb Ahmed, at India Gate. Protesters allege misbehavior by Delhi police after police detained over 250 students including Najeeb's mother. CM camped at police station till Najeeb's mother was released. Police said that students were denied permission to gather at India Gate and female constables lifted Najeeb's mother when she refused to move.
Metro fares to be hiked today
Recommendations of fare fixation committee are likely to be approved by the DMCRB, on Monday. The committee has suggested a 25% hike and 66% hike in minimum and maximum fare. It has been suggested that minimum fare should be increased to Rs.10 from Rs.8 and maximum fare should be raised from Rs.30 to Rs.50. Revision has been made to keep the metro sustainable.
Woman carrying gold inside shorts held at IGI
Custom officials at IGI intercepted a woman for allegedly smuggling gold worth Rs.61 lakh. The woman was carrying 12 gold bars inside her denims shorts and two pouches of assorted gold jewellery in the back pockets. The accused was held during her personal search at the airport, after her arrival from Dubai.